Undoubtedly, Master Chef India is one of the most popular competitive reality series in all of India. One popular Indian reality show is called Master Chef India. This show is similar to MasterChef Australia, but with a different format. This show was first released on Star Plus on October 16th, 2010, it quickly became a hit.
It's true that the contestants on this reality cooking show have become extremely famous and are widely known and respected among the world's best restaurants and chefs.
The name of this once-obscure cookery show is now well-known all over the world. Many viewers tuned in to see how the candidates would handle the obstacles presented to them and to sample the delectable delicacies they had prepared. Achieving success both on and off screen is the ultimate prize.
Originally airing on Star Plus on October 16, 2010, MasterChef India was a groundbreaking reality cooking competition. Many of the candidates on the show have no formal culinary training but a strong interest in cooking.
 Masterchef India has released its various seasons till date.  Let's check in with the Master Chef victors and see how their lives have evolved since the show, along with the list of all judges, hosts, & runner up of all 7 seasons.
List of Masterchef India Winners Till Date
| | | | |
| --- | --- | --- | --- |
| Seasons | Winner List | Judges | Runners-Up List |
| MasterChef India Season 1 | Pankaj Bhadouria | Kunal Kapoor, Ajay Chopra, Akshay Kumar | Jayanandan Bhaskar |
| MasterChef India Season 2 | Shipra Khanna | Vikas Khanna, Kunal Kapoor, Ajay Chopra | Salma Shazia Fathima |
| MasterChef India Season 3 | Ripudaman Handa | Kunal Kapoor, Sanjeev Kapoor, Vikas Khanna | Navneet Rastogi |
| MasterChef India Season 4 | Nikita Gandhi | Sanjeev Kapoor, Vikas Khanna, Ranveer Brar | Neha Deepak Shah |
| MasterChef India Season 5 | Kirti Bhoutika | Kunal Kapoor, Vikas Khanna, Zorawar Kalra | Ashima Arora |
| MasterChef India Season 6 | Abinas Nayak | Vikas Khanna, Ranveer Brar, Vineet Bhatia | Oindrila Bala |
| MasterChef India Season 7 | TBA | Garima Arora, Ranveer Brar, Vikas Khanna | TBA |
1. Pankaj Bhadouria: Season 1 Winner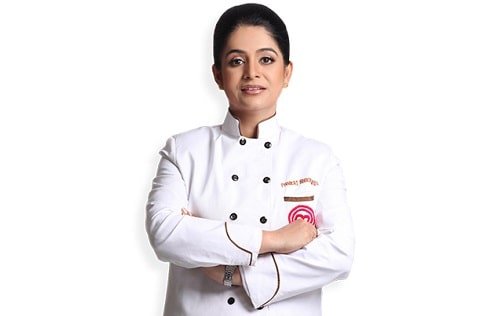 Pankaj Bhadauria was crowned as the 1st winner of Masterchef India in 2010.
The moment Bhadouria became India's first Masterchef was the turning point in her life. Previously, the chef had worked as a schoolteacher for 15 years before deciding to leave her position to compete on the show.
Bhadouria won the competition and then opened a cooking school. It was an immediate hit, and now it ranks among the world's finest culinary academies. In addition, major companies provided endorsement deals to the victor.
The judges were chefs Ajay Chopra of the Goa Marriott Resort & Kunal Kapoor of the Leela Kempinski.
Pankaj Bhadouria, Radhika Agarwal, & Jayanandan Bhaska squared off in the first season's deciding match.  Pankaj Bhadouria bagged the winner title in the year 2010.
2. Shipra Khanna: Season 2 Winner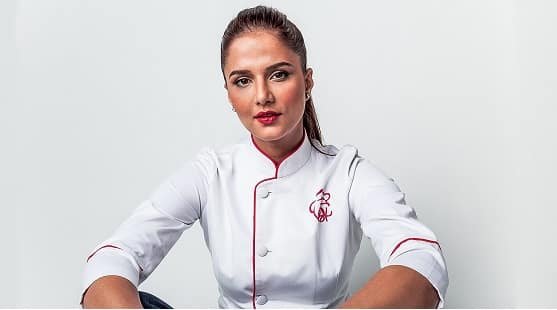 Shipra Khanna was the next champion of MasterChef India. After she won the prize, she skyrocketed to fame and fortune in record time. She quickly accepted Star Plus's offer to host "Kitchen Stars Ka Safar" after being named the show's second-season winner.
Khanna also received various accolades, including the "Best Cook Book" award and also the World Gourmand Awards held in China for "Sinfully Yours"
Chefs Ajay Chopra of the Goa Marriott Resort & Kunal Kapoor of the Leela Kempinski were the judges of Masterchef India season 2.
In 2011, Shipra Khanna won Masterchef India Season 2 winner title, and her Salma Shazia Fathima was declared as the 1st runner up.
3. Ripudaman Handa: Season 3 Winner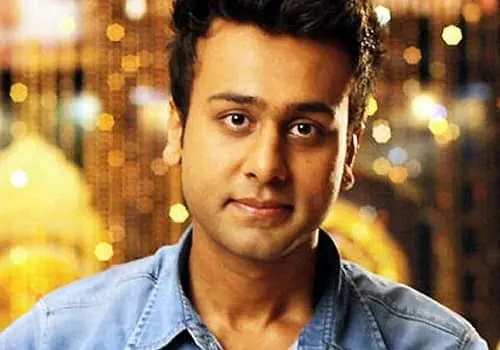 In 2013, Ripudaman Handa emerged victorious. He always had a strong interest in the kitchen. He has built a reputation as a chef who serves "healthy" or oil-free options to his clientele. Of all the winners, Ripudaman Handa is the first and last male contestant till date who has earned Masterchef India winner title.
After he won Master Chef India, he immediately started working for a number of different networks. You can spot him at Living Foodz, Khaana Khazana, and other fine establishments. Also, he is now working on his cookbooks.
After Ajay Chopra was replaced as one of the judges on Master Chef India for the third season, Sanjeev Kapoor came on board. Three judges, Vikash Khanna, Sanjeev Kapoor,& Kunal Kapoor, were featured in the third season where Navneet Rastogi was crowned as 1st runner up of Season 3.
4. Nikita Gandhi: Season 4 Winner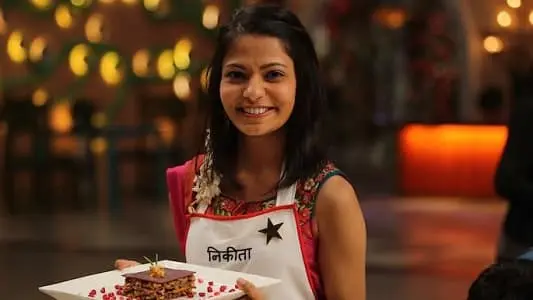 Nikita Gandhi has been crowned the victor of Season 4. Born and raised in the United Arab Emirates, she counts her victory as one of her life's greatest moments. She started cooking as her passion at a very small age, and she is focusing on her loved ones as of now. She is currently the founder of a vegan food website named as "The Veggie Fix."
Defeating Bhakti Arora & Neha Deepak Shah, Nikita Gandhi claimed victory and the title of champion. First runner-up was Neha Deepak Shah, while second runner-up was Bhakti Arora. Vikas Khanna, Sanjeev Kapoor & Ranveer Brar were the season 4 judges.
This season marks the first time that MasterChef has ever included an entirely vegetarian format.
5. Kirti Bhoutika: Season 5 Winner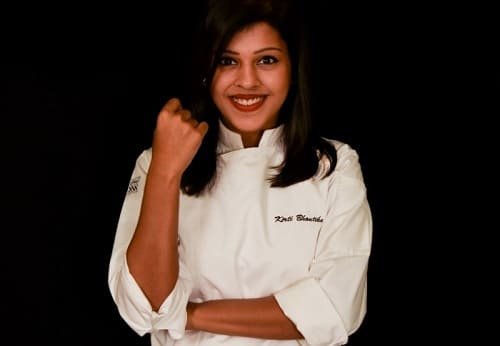 To date, Kirti Bhoutika is indeed the youngest winner of Masterchef India. SugarPlum Cakery, her at-home bakery, is a clear manifestation of her passion for food and cooking. She uploads new cooking videos to YouTube, Facebook, and other platforms often. Bhoutika not only owns her home bakery, but she has also started a new bakery, located in Kolkata.
With the money she had earned on the show, she grew her bakery business even further. Zorawar Kalra, Kunal Kapoor and Vikas Khanna were the Master Chef India season 5 judges where they declared Ashima Arora as season 5 first runner up and Kirti Bhoutika as the winner in the year 2016.
6. Abinas Nayak: Season 6 Winner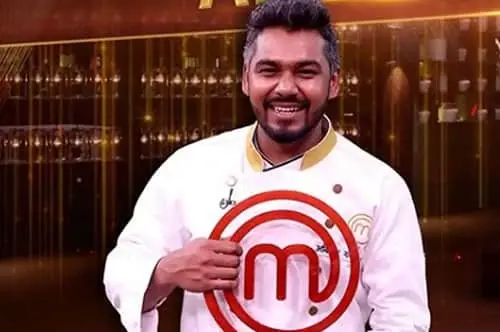 Abinas, who works as an engineer, has always had a strong interest in the culinary arts. He impressed not just the panel of judges but also the crowd with his skills. He's a food stylist now, and his specialty is creating unique dishes that you won't see on restaurant menus. His enthusiasm for food was evident in the show.
The sixth season's champion, Abinas Nayak is well-known for his deep affection for the kitchen. He was able to win over the heart of the show's judges and viewers. He said the judges were always the best possible thing that could have happened to him as he was a beginner and not a pro. The candidate was able to showcase his culinary prowess to the viewers perfectly.
Vineet Bhatia, Ranveer Brar and Vikas Khanna were the Masterchef India season 6 judges. Abinas Nayak won the winner's title after defeating Oindrila Bala who was the first runner up of season 6.
7. Season 7 winner: Not Announced

On 2 January 2023, season 7 started with a big bang. Season 7 have a new set of judges, with Garima Arora joining Ranveer Brar & Vikas Khanna in place of Vineet Bhatia, was seen as a a judge in Season 6. In addition, she will make history as the first female judge in MasterChef India.
Bottom Line
At the end, this amazing cooking show comes up with expert chefs every year where they present the spectacular and finger-licking dishes every time. There are series of culinary competitions for individuals and teams, as well as weekly elimination rounds, until a single MasterChef emerges victorious. The winner also gets a cash amount in addition to having their own cooking show and having their cookbook published.
So get ready to enjoy and learn all-new and creative dimension of food only from Masterchef India.