MasterChef India is the ultimate culinary battle for amateur chefs in the country. Imagine a competition where everyday cooks from across the nation come together to showcase their culinary skills and compete for the title of India's next MasterChef. This is exactly what the MasterChef India show is all about! With the 5th season airing in 2016, it was not just a regular cooking show but a cultural phenomenon that kept audiences hooked from the very first episode to the finale. The Masterchef India Season 5 was more than just a show, it was a journey of flavors, emotions, and culinary expertise. And today we will talk about the winner, judges, host, runner-up, and all the contestants who participated in season 5. So let's dive right in.
Winner of Masterchef India Season 5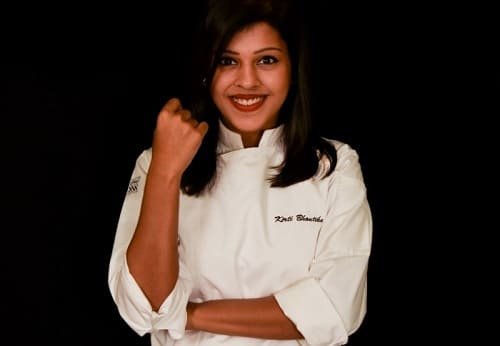 Meet Kirti Bhoutika, the youngest ever winner of MasterChef India in 2016 at the age of just 20 years old. Kirti's rise to culinary fame began when she participated in the 5th season of MasterChef India and wowed the judges with her unique and delicious desserts. But her journey on the show was not just about winning the title, it was about proving to herself and to the world that age is just a number and that with hard work and dedication, anyone can achieve their dreams. She was determined to show that anyone with a passion for cooking can compete with the best of them, and that's exactly what she did!
Runner-up of Masterchef India Season 5
Meet Ashima Arora, the first runner-up of MasterChef India Season 5, who wowed everyone with her culinary skills and her love for pastry making. Ashima's love for experimenting with flavors and textures, and her beautiful plating skills helped her to make it to the final round of the competition. Although Ashima didn't win the title, her talent and hard work did not go unnoticed. She went on to host the "Ek Star Ingredient" show on Foodxp, where she shared her knowledge and experience with the audience, and made cooking and baking seem like a breeze.
Judges and Mentors of Masterchef India Season 5
Meet the dynamic trio of MasterChef India Season 5, Vikas Khanna, Kunal Kapur, and Zorawar Kalra. These renowned chefs brought their expertise, experience, and love for food to the show, and turned it into a culinary extravaganza. Vikas Khanna, the Michelin-starred chef, restaurateur, and author, who's known for his energetic and charismatic personality, was like the ultimate personality in the show to cheer up the contestants. Kunal Kapur, the modern Indian cuisine specialist, was the steady hand that guided the contestants through their culinary journey. Zorawar Kalra, on the other hand,  was the judge that pushed the contestants to think beyond their comfort zones and take their cooking to the next level. Together, these judges made MasterChef India Season 5 a culinary journey that was not only informative but also fun to watch.
Contestants of Masterchef India Season 5
Kirti Bhoutika
Ashima Arora
Dinesh Patel
Jatin Khurana
Ashwin Iyer
Siddharth Talwar
Samantha Barrett
Anagha Godbole
Mirvaan Vinayak
Ajay Kumar Siotra
Pradip Bhawalkar
Rohini Chawla
Shipra Chenji
Syed Sadaf Hussain
Abhilasha Chandak
Sreelakshmi N. Prabhu