India's first cooking show, MasterChef, was introduced in the year 2010. It is the first ever cooking show on Indian television which provides a platform for people who are passionate about cooking. The interesting fact about the show is that it is based on authentic British MasterChef. Season 1 of MasterChef was produced by Endemol Shown and aired on 16 October on the famous Indian TV channel Star Plus.
Various contestants come from all over the country to participate in the show so that they can show off their cooking skills. So let's see who won MasterChef India Season 1, the details of the judges, and other contestants.
Winner of Masterchef India Season 1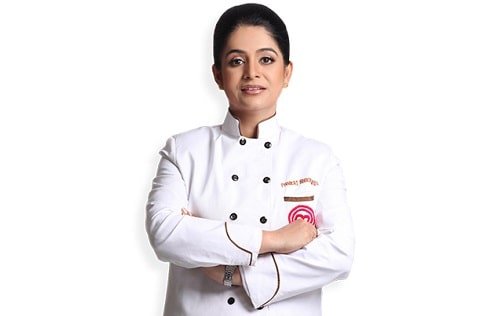 Lucknow-based Pankaj Bhadouria won Season 1 of Masterchef India. The final was held on 25 December 2010 on Star Plus. The best part is that the show was hosted by one other than Akshay Kumar, who was a chef before joining the Bollywood Industry. This 38-year-old woman was a school teacher before coming to the show. After winning the show, she proved women can achieve anything.
After winning, she established a culinary academy. The endeavor became a huge success and is one of the sought-after academics in the culinary industry. Pankaj also started working on other TV shows, Dream Kitchen being one of them.
Runner-Up of Masterchef India Season 1
The finale was between Jayanandan Bhaska, Radhika Agarwal, and Pankaj Bhadouria, of which Jayanandan Bhaska was Declared the 1st runner-up of the show.
Judges and Mentors of Masterchef India Season 1
Bollywood superstar Akshay Kumar hosted the show. While Kunal Kapoor, working as an Executive Chef at Leela Kempinski restaurant, and Ajay Chopra working as an executive chef at Goa Marriott Resort, judged the show. These two judges are popular chefs worldwide, exceptionally talented with unique tastes and cooking ideas.
Contestants of Masterchef India Season 1
Let us check out the list of the top 12 contestants who were selected from the top 14 during the first week of challenges.
Pankaj Bhadouria from Lucknow – Teacher by occupation ( Winner)
Jayanandan Bhaskar from Lucknow – Worked as a chef at Leela Kempinski Hotel Gurgaon – Runner-up
Radhika Agarwaal from Dehradun– Event Manager (third runner-up)
Joe Bath from Delhi– TV Show host by profession
Kandla Nijhowne from Chandigarh – Food Columnist by profession
Zebi Zubair from Lucknow– Housewife
Smita Dugar from Hyderabad – Artist
Sweta Pareekh from Jaipur – Banker
Ankita Chakravorty from Noida – Student
Pritesh Chothani from Mumbai – Assistant Manager
Archana Chouhan from Meerut – Housewife
Parul Sukhwani from Indore – Radio Jockey
Cash Prize of Masterchef India Season 1
Apart from lifting the MasterChef trophy, Pankaj also gets a huge cash amount ranging from Rs 500 to Rs 1 crore. The cash prize varies from season to season. Apart from this, the winner also has his own cookery show on Indian television and also gets a chance to publish a cookbook. I hope the information can be helpful for you to understand each and every detail about Season 1 of Master Chef.