Players in India love diversity. That is why their online casinos are filled with colourful titles which captivate the punters with their beauty and efficiency.
However, certain games stand out from the crowd. It's useful to note that the Indian market is a growing one, meaning there is still room for growth when it comes to live casinos.
Nevertheless, we summed up what is most popular inside Indian casinos. Below you'll find a list of game types with noteworthy titles that punters continually pick day after day.
Andar Bahar
Andar Bahar is one of the most popular games in India, period. Its popularity goes beyond live games, but it is good to mention that this sector is thriving. Indian players, given their rich traditional game portfolio, prefer to play only games that they are accustomed to. And live casino Andar Bahar is one of them. Inside online casinos that offer live dealer tables, Andar Bahar and Teen Patti take the lead. This intriguing game with elegant gameplay is the centrepiece in every venue. If you want to experience live casino gaming in India, we recommend starting from Andar Bahar.
Dice Games
Dice games are also quite popular across the entire continent. One of the most popular variants is the Jhandi Munda. It's a traditional game that is played both at home and inside casinos. Notably, it requires more luck than strategy, but players were quick to establish a few tips and tricks along the way. Of course, as the live casino scene in India evolves, casinos add more and more content to the lobbies. And interestingly, some of the new games happen to be dice games as well. However, we have high hopes that this game type gains more recognition in live casinos in the future.
Teen Patti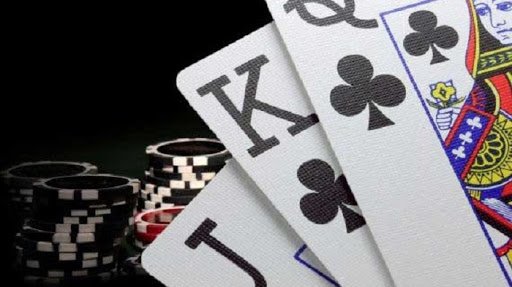 Teen Patti is another traditional Indian game, and the second to dominate the conventional part of Indian casinos. When first live casinos launched in India, Teen Patti was mainly popular as an online pastime. However, as technology advanced, players got a chance to meet brand-new live Teen Patti variants. Today, there are not nearly enough tables, but we are confident that the situation will soon change. After all, the casino market in India is growing, and Indian are quite fond of their traditional games.
Baccarat
Baccarat is not only a favourite pastime for James Bond but a favourite pastime across India. Casino players in the country enjoy variety, as we mentioned, and Baccarat is an excellent example of that. To access Baccarat in India, punters need only stop by their favourite online casinos and click on the title they want. This game is accessible both in the online and live casino sector. However, the true experience of playing world-class Baccarat is found at live dealer tables. Ask anyone, and they'll tell you – this game is a delight once you take a seat in real-time. The most popular Baccarat variant is Baccarat Squeeze.
Roulette
Roulette is a global fan-favourite, that is for sure. Hence, it's not a surprise that it has an established fan base in India as well. If you want to play casino games in India, we strongly recommend trying out Roulette tables. Many famous providers develop content with the Indian audience in mind, so there are many games with traditional Indian themes. Custom content, bespoke tables, and top-notch entertainment are just some things that you sign up for with Roulette in India.
To get a sense of how Roulette is truly viral in Indian casinos, one only need look at the sheer number of Roulette tables. And that includes the live and online casino sectors! Evolution's Lightning Roulette is a fan-favourite, but players like to spice things up with Immersive Roulette as well.
Blackjack
For those with more traditional casino tastes, gaming sites in India have a special offer – Blackjack live dealer tables. You wouldn't believe how popular Blackjack is there. Some of the best live dealer casinos in India boast almost dozens of Blackjack tables. And that means that such great supply equals to great demand.
Many players firmly believe that they need strategies to win at Blackjack. Although that might have some effect, the main thing is to keep playing and practising. And what better way to do that than by taking seats at some of the world's best Blackjack tables? The beauty of playing Blackjack in India is that you can find tables suited both for novices and experienced gamers. And remember – players in India love variety. And variety is precisely what they get.