The Hindi cooking TV reality show MasterChef gained popularity among cooking enthusiasts after the success of MasterChef India Season 1. All the cooking enthusiasts can flaunt their cooking skills on national television and across the country through the show. Season 2 of MasterChef India started airing from 22 October 2011 till 1 January 2012 only on Star Plus. Like the previous season, in Season 2, thousands of home-based, professional cooks and other contestants participated in the show.
To know more about the season's winner, runner-up, judges, and contestants, check out the information below:
Winner of Masterchef India Season 2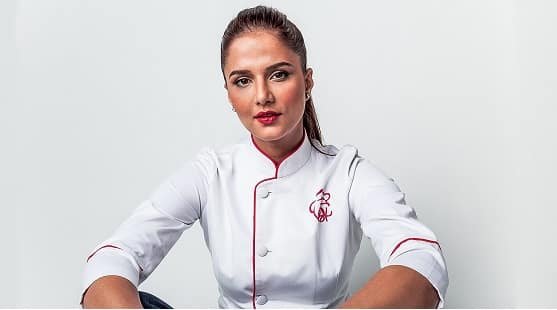 Shimla-based Shipra Khanna won the title of Masterchef India Season 2. Now she is among all those famous MasterChef India winners. Her personality and beauty, as well as her cooking skills, won millions of hearts in India. After gaining immense respect and popularity, she was all set to set up her first restaurant in September 2013 in Ahmedabad, Gujarat.
The name of this restaurant is House of Taste, and you can google it to search for Shipra's signature dishes. Her success not just reflects in one restaurant; she also started his own venture in New Delhi called the Darzi Bar and Kitchen in the year 2017. She also has a big fan following today and accounts for over 4.5 million followers on her official Instagram account.
After winning the Season 2 of Masterchef India, she worked as a celebrity chef on a famous Television show called Food Food and appeared in various other Televised Cooking shows.
Runner-up of Masterchef India Season 2
The competition was between Salma Shazia, Joseph Rozario, and Shipra Khanna, of which Salma was the first runner-up and Joseph was the third runner-up. After defeating all the contestants, Shipra lifted the trophy as the chef of season 2.
Judges and Mentors of Masterchef India Season 2
Season 2 was now hosted by Vikas Khanna, who replaced the previous mentor Akshay Kumar. The remaining two judges of the show were Ajay Chopra and Kunal Kapoor, one of India's most famous chefs. Vikas Khanna is a New York-based renowned Indian chef, while Ajay Chopra and Kunal Kapoor work as Executive chefs at Goa Marriott Resort and Leela Kempinski, respectively.
Contestants of Masterchef India Season 2
In this section, you will get to know about all the contestants who participated in Season 2 of MasterChef India. Note: This segment features the top 12 contestants who beat the rest of the contestants.
Shipra Khanna (Winner)
Vijay Laxmi
Shahzad Variava
Rajendra Mane
Salma Shazia Fathima
Joseph Rozario
Jyoti Arora
Puneet Mehta
Dolceek Pratik
Devika Narula
Hiral Agarawal
Rajat Nagpal
Cash Prize and Award of Masterchef India Season 2
The winners of MasterChef win the trophy along with the cash prize, which ranges between 50 lakhs to 1 crore. Apart from this, they also get the reward of having their own cookery show on television. In addition, she has been honored with several awards and has her own recipe book that will be published. Hopefully, this guide provides information about Season 2 f Masterchef.