Masterchef India show has seen several successful seasons, each one unique in its own way, but the 6th season which aired in 2019, was particularly noteworthy. This season featured a diverse group of contestants, all with their own unique culinary backgrounds and specialties. As the season progressed, audiences watched as the contestants battled it out in a series of intense challenges, with only one emerging as the winner. The final showdown was nothing short of epic and had everyone on the edge of their seats. Today, in this article, we'll explore some good memories of Masterchef India Season 6, and talk about the winner, judges, host, runner-up, and all the contestants who participated in this iconic season.
Winner of Masterchef India Season 6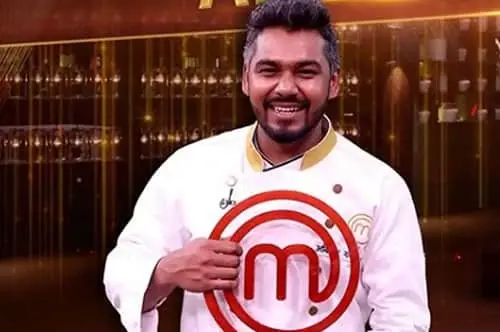 The winner of the Masterchef India Season 6 was Abinas Nayak, a Senior Systems Engineer by profession. He may have been a tech professional by trade, but his true passion was always in the kitchen. Abinas had always dreamed of becoming a professional chef, and he saw MasterChef India as the perfect opportunity to turn that dream into a reality. He had a natural talent for blending flavors and textures, and his presentations were always visually stunning. He was known for his creative twists on traditional Indian dishes, and his ability to make even the most complex dishes seem effortless.
Runner-up of Masterchef India Season 6
Oindrila Bala (an Ex-Tax consultant by profession) was the first runner-up for the Masterchef India Season 6. Oindrila had always been a foodie at heart and decided to take a leap of faith and participate in the show to pursue her passion for cooking. She was known for her experimental approach and her ability to make even the most challenging dishes seem like a piece of cake (well almost!).  Although Oindrila came in as first runner-up, she left the competition as a true winner in our hearts. Her performance on the show caught the attention of many and helped her to establish herself as a respected chef in the culinary world.
Judges and Mentors of Masterchef India Season 6
The judges of MasterChef India Season 6 were a dynamic trio of renowned chefs like Vikas Khanna, Ranveer Brar, and Vineet Bhatia.  Vikas Khanna was known to always lift up the contestants with his encouraging words and constructive criticism. He has been a judge on MasterChef India since its inception and has been instrumental in shaping the show. Ranveer Brar was the one who added a little bit of personality to the overall season and was known to always give tips to the contestants. On the other hand, Vineet Bhatia was the judge who always taught the contestants to push themself to their extreme limits to make themselves one step closer to the Masterchef India title with each progressing round.
Contestants of Masterchef India Season 6
Abinas Nayak
Oindrila Bala
Viji Raj
Ulka Santra
Jaspal Rawat
Harsh Bothra
Akash Sonkar
Prince Sharma
Akanksha Khatri
Natasha Gandhi
Nandini Diwakar
Priyanka Biswas
Smrutisree Singh
Harshita Agarwal
Mahendra Thulung