Indian television is famous for its dance reality shows, be it dance reality shows, singing, or cooking shows. MasterChef Cooking Show is presented with a unique concept and keeping the dreams of cooking enthusiasts in mind. Year after year, people from different parts of the country appear for the audition rounds of MasterChef, and unfortunately, only a few get selected.
After receiving the highest TRPs on Indian television, MasterChef came up with season 3 with a format similar to Top 12. But this time, the show consists of 70 episodes, which was two times more than the previous season. It started on 11 March 2013 and continued till 9 June 2013. So, let's check out who won MasterChef India Season 3, who judged the show, and the rest of the contestant's list.
Winner of Masterchef India Season 3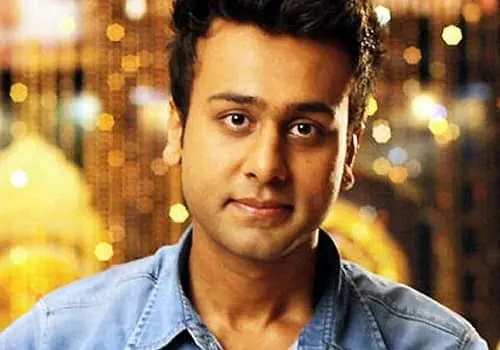 A young boy belong named Ripudaman Handa won the title of Masterchef India Season 3 and became the first-ever male who won a cooking reality show. He is from New Delhi, India, and became the champion among all contestants. His cooking skills, along with his unique taste and flavor, helped him win the show.
Luckily, after winning the show, many other TV shows welcomed him. After a successful culinary career, he has now become a famous celebrity chef, TV personality, and brand ambassador.
With a great understanding of cooking, he offered to host a TV show titled Junior Masterchef Swaad Ke Ustaad that aired on Star Plus. He also appeared in Roy Hoi Bhoj Cooking Show as a host. Another achievement was the offer he got from Nach Baliye Season 6; in fact, he also participated in it.
Runner-up of Masterchef India Season 3
While Navneet Rastogi was the first runner-up of MasterChef India Season 3, unfortunately, the title did not end up in her favor.
Judges and Mentors of Masterchef India Season 3
Season 3 of MasterChef India was judged by three super-talented and experienced chefs: Vikas Khanna, Kunal Kapoor, and Sanjeev Kapoor. If you have watched the show, you must have seen that Ajay Chopra was replaced by Chef Sanjeev Kapoor. All three have their cooking skills and reputation among cooking experts. While Vikas Khanna is a New York-based chef with a cheerful personality, Sanjeev Kapoor has earned a reputation not only in India but across the globe. Last but not least, Chef Kunal is known for his taste and style of western and traditional cooking.
Contestants of Masterchef India Season 3
Let's see the top 11 contestants who appeared throughout the Season 3 of Masterchef India.
Koku Patra – housemaid
Navneet Rastogi – Caterer
Devyani Bhatti – Housewife
Aditi Madan –Housewife
Ripu Daman (winner) – Student
Nisha Verma – cooking teacher
Doyel Sarangi – Housewife
Happy Singh – tattoo artist
Ishrat Ali – housewife
Jehan Bhomi – banker
Yasmin Sheikh – –
Cash Prize and Award of Masterchef India Season 3
This show presents a trophy and a hefty cash prize to the winner of masterchef India. The show also offers to have its cookery show to the winner and its cookbook published. I hope you will like this information!