MasterChef, an Indian cooking show, started with an aim to encourage young minds, housewives, people related to other professions, and all the cooking lovers who want to shine as chefs. With time, after the massive success of the previous seasons, more and more people in India have taken an interest in cooking. After completing seasons 1 to 3, season 4 started on 26 January 2015 and ended on 12 April 2015.
Like previous seasons of masterchef India, the show consists of multiple episodes. This edition was completely based on cooking only vegetarian dishes, and a lady again won the show after defeating all the contestants. If you are interested in knowing more details about the show's winner, host, judges, cash prize, runner-up, and even contestant's name, then let's check the information given below.
Winner of Masterchef India Season 4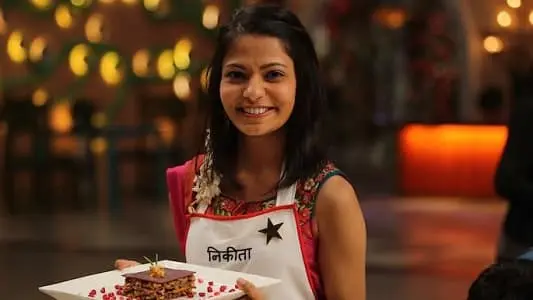 Nikita Gandhi is the youngest winner of Season 4 of Master Chef India. This young thinker living in Abu Dhabi aspired to be the best chef in the country, and luckily she achieved it. After winning the show, she was selected to create the champion menu for the MasterChef show. This success marked the beginning of her real-world culinary journey with her actual job as a pastry chef at the Rotana Beach Hotel in Abu Dhabi.
Nikita still receives offers from and appears in various cooking reality shows in the US and India. Another interesting fact about her is that he got the privilege of preparing a special meal for the Indian Prime Minister Narendra Modi at the Emirates Palace in Abu Dhabi with Chef Sanjeev Kapoor along with his team to prepare a grand meal.
Runner-up of Masterchef India Season 4
Bhakit Arora, Nikita Gandhi, and Neha Deepak Shah defeated the rest of the contestants and appeared as the three finalists. Neha Deepak Shah stood first runner-up, and Bhakit stood third.
Judges and Mentors of Masterchef India Season 4
The Fourth Edition of Masterchef India was hosted cum judged by Vikas Khanna, Sanjeev Kapoor, and Ranveer Brar. Kunal Kapur was replaced by judge Ranveer in Season 4. Sanjeev Kapoor is a popular celebrity for his great understanding of ingredients and cooking. While Vikas Khanna is famous for his great personality, Ranveer Singh is one of the top-rated chefs in India.
Contestants of Masterchef India Season 4
Now, let's see how much and which contestants appeared in the Masterchef India season 4:
Nikita Gandhi from Abu Dhabi – Student
Neha Deepak Shah from Delhi – Flavorist
Bhakti Arora from Hyderabad – Housewife
Aashish Singh from Ambala – Food Stall Owner
Karishma Sakhrani from Mumbai – Media professional
Vijay Sharma from Chhattisgarh – Electrician
Pratibha Kochhar from Jaipur – Stay at home mom
Meenu Dham from Maharashtra – Stay at home mom
Vinita Kaner from Delhi – Housewife
Drishti Nanda from Punjab – Home baker
Harman Singh from Kuwait – High School Student
Priyanka Mallick from Delhi – Mom
Cash Prize of Masterchef India Season 4
As per the concept of MasterChef India, the winner will get a cash value of around Rs 1 crore. Contestants compete to get cash prizes, trophy, cookery shows, and published recipe books to their name.