It is said that heart gives us life, but the brain develops the way of life. It is a very important part of the human body. It is the brain which makes us smart and we are called intelligent. A number of intelligent people are available around us but there are some people who are amazingly intelligent people from India who has inspired all of us. There are a number of Indians who are the leader of immense thoughts, ideas and knowledge. Almost all the areas of knowledge like physics science, mathematics, astronomy, engineering, literature and politics.So, lets us know about those intelligent minds because they deserve to get respect from the people all over the world.
Here is the list of top 20 Indians who are the face of knowledge and inspiration for Indians-
20. Chanakya
Chanakya was the great strategist, philosopher, royal advisor and an economist. He was born in 371 BC. He was one of the most intelligent person of the Indian history. His thoughts, quotes and books highly inspire people and teach the way of life. He was the one who inspired Chandragupta and planned strategy to conquer the wars. His book 'Chanakya Neeti' is the source of inspiration and teaches the lesson of life.
19. Amartya Sen
He was born in 1933 in Bengal. He is a great philosopher and economist who is currently the member of Harvard University. He has been awarded with Nobel Memorial Prize for the contributions in Economic Science. He has also been awarded with Bharat Ratna. He has also written different books one of which is a very famous named 'The Idea of Justice'.
18. Chandrasekhar Venkata Raman
CV Raman was born in 1888 in Madras (Currently Tamil Nadu). He was a great physicist as he had introduced the revolutionary theory in the arena of Light Scattering which is also called the phenomenon of Raman Scattering. And he was awarded by Nobel Prize and the highest civilian award 'Bharat Ratna' for the revolutionary contribution made in the field of physics. He has been the part of renowned institutions like BHU, Indian institute of Science and Raman Research Institute.
17. Swami Vivekananda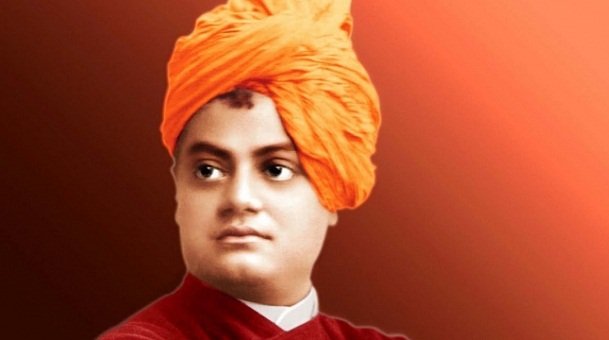 He was born in 1863 in Calcutta. Swami Vivekananda is also called then image of knowledge and spirituality. He was person who introduced the Indian philosophy in the whole world. He has made the immense contribution in the field of literature by writing different books like Karma Yoga, Vedanta Philosophy, Inspired Talks, The East and the West.
16. Satyendranath Bose
Satyendranath Bose was born in 1894 in Bengal. He made himself notoriousby his expertise knowledge in Physics and by doing research in Quantum Mechanics. He also made a collaboration with the theories of Einstein and developed the theories like Bose-Einstein Condensate theory. He was also honored with the next chief civilian award Padma Vibhushan due to his immense contribution in the field of philosophy, mineralogy, organic chemistry and physics.
15. Raghuram G. Rajan
Raghuram G. Rajan was born in 1963 in Madhya Pradesh. He is one of the renowned person who has served as a Governor of Reserve Bank of India. He has been awarded as Gold Medalist from the famous institute i.e. IIM and IIT. He has served IMF as a Chief Economist and lead the various financial research there. He also did Ph.D. from MIT Slogan School of Management, Cambridge. He was also the chief economic adviser at the time when Dr. Manmohan Singh was Prime Minister.
14. Dr. B.R. Ambedkar
His full name is Bhimrao Ramji Ambedkar. He was born in 1891. He was the pioneer to break all the discriminating boundaries. In spite of being from Dalit Caste he became the first Prime Minister from India. He has gained education from the best universities which includes London School of Economics and Columbia University. He has contributed a lot in securing the rights for lower caste, publishing journals and Advocating Rights for the people. He was also awarded with Bharat Ratna and currently there are a number of institutions imparting education in his name.
13. Dr. Bidhan Chandra Roy
He was born in 1882 in Patna, Bihar. He was the second Chief Minister of West Bengal from Indian National Congress Party.He was a very educated person, a good physician and a social worker because he has contributed a lot of his properties to trust. He is one of the rare person who completed FRCS and MRCP Degree in a very short period simultaneously.
12. Aryabhatta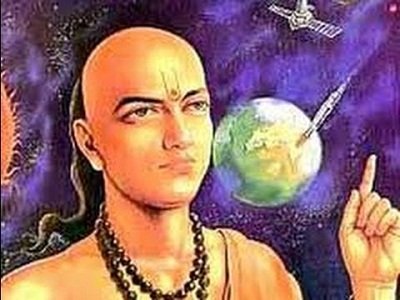 Arya Bhatta was born in 476 A.D., Assaka (currently Patliputra, Patna). He is the one of the great mathematician and astrologer of Indian classical age. As per the time its certain that he has gained his knowledge from Nalanda University and it is expected that he had also been the head of that university. He had also developed some of the incredible astronomical equations out of which some of them has been lost. Besides these he had also developed the power series and table of sines for arithmetic, algebra and trigonometry.
11. Homi Jehangir Bhabha 
He was born in 1909 in Mumbai. He was the scientist in Nuclear physicist and professor at Tata Institute of Fundamental Research. He was also honored by Padma Bhushan for his great contribution made in Atomic Energy Establishment and he had also served as a member of Scientific Advisory Committee. He was the first person to bring the nuclear energy development and research in India.
10. Dr. Manmohan Singh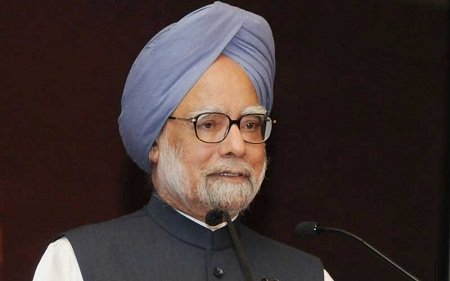 He was born in Gah, Pakistan in 1932. He is a great economist from India and he has also served nation being a Prime Minister of India for the period of 10 years.He has gained his education starting from Punjab and Cambridge and Oxford University. He has competed Doctorate in Philosophy and he has been the part of Advisory Committee in Ministry of Finance, Appointed as a Governor, Secretary General of South Commission and other different wings.
9. P.V. Narasimha Rao
He was born in 1921 in Vangara, Karimnagar (Currently Telangana State). Before being a Prime Minister, he is an Indian Lawyer. He is the one person who made a significant economic transformation in India and developed globalization angle with IMF. Besides this his significant contribution in the field of Capital Investments and Foreign Direct Investment has made him renowned him all over the world.
8. Subrahmanyan Chandrasekhar
Chandrasekhar was born in 1910, Lahore, Pakistan. He has completed his education from Cambridge University. He was Indian American Astrophysicist who cleared the understanding of stellar dynamics, radiative transfer and quantum theory of different elements.He was also honored with Nobel Prize in Physics for theoretical models developed by him in various grounds. He has also studied on the mathematical theory of black holes.
7. Srinivasa Ramanujan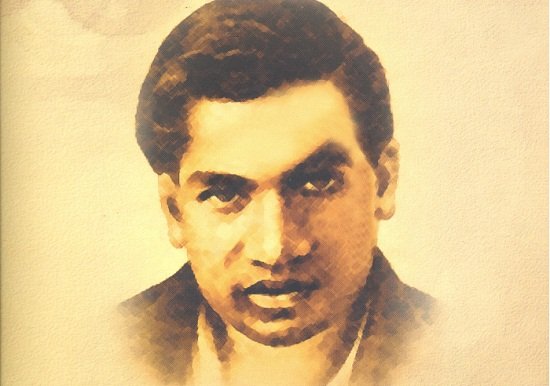 Ramanujan was born in 1887 in Madras (Currently Tamil Nadu). He was a very genius and great Indian Mathematician as he has developed the number theory, continued fraction and different derivations of infinite series. His intelligence and the derivations that he made in mathematics made him so popular that he was invited to Cambridge University as a Professor. His theory was so perfect and conventional that the scientists are using them now to do research on Black Hole.
6. Satya Nadella
He was born in 1967 in Hyderabad, Andhra Pradesh. He is an Indian American corporate executive and currently CEO of Microsoft. He completed his electric engineering from MIT and then MS in computer science. Then after he had completed MBA from University from Chicago. His intelligence and knowledge had honored him with various positions like President of Server and Tools Division, Executive Vice-President of Cloud and Enterprise Group, etc.
5. Chanda Kocher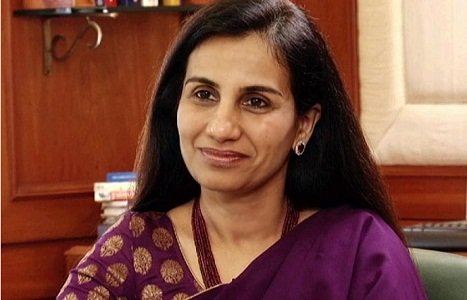 Chanda Kocher was born in 1961 in Jodhpur, Rajasthan. She is currently the Managing Director and the CEO of ICICI Bank. She had completed her higher education from Mumbai and she was the Gold Medalist in Cost Accountancy. She has joined as a trainee in ICICI, later on her intelligence, dedication, hard work in the same sector and after the 20 year of dedication she became the Managing Director and CEO of ICICI. She has been honored with various awards of Banking Sector.
4. Sundar Pichai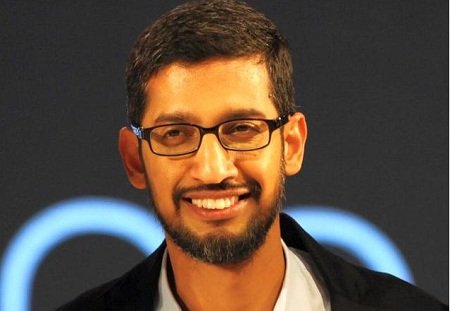 His real name is Pichai Sundararajan and he was born in 1972 in Chennai. He is an Indian American who is honored with the designation of CEO at Google. He has completed his engineering from IIT Kharagpur and he has also hold MS from Stanford University. His immense talent and knowledge had made him renowned as Siebel Scholar and Palmer Scholar. He has given broad extensions to google like google drive, google maps, android and many more.
3. Subhas Chandra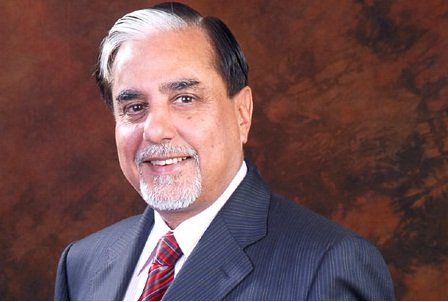 He was born in 1950 in Hissar. He is the chairman of Essel Group and ex-chairman of Zee Network and India TV. In spite of coming from a small village and being a 10th dropout he was honored as Doctorate of Business Administration from the University of London. He has also won different International Awards. He is the icon for the people of mass media.
Read Also: Top Richest College Dropout Billionaires in India
2. Narendra Modi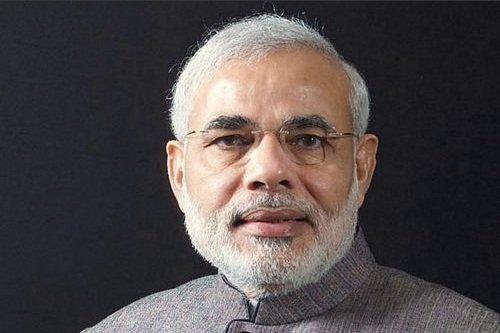 Narendra Modi is the current Prime Minister of India. He was born in 1950 in Gujrat. He is a great source of inspiration, the way he lead his life from childhood being a member of RSS then joining BJP. And he is a Prime Minister now who is completely devoted to the growth and development of nation. The time he spends on working out and making visions and plans to achieve them is really commendable and a motivation capsule to all.
1. APJ Abdul Kalam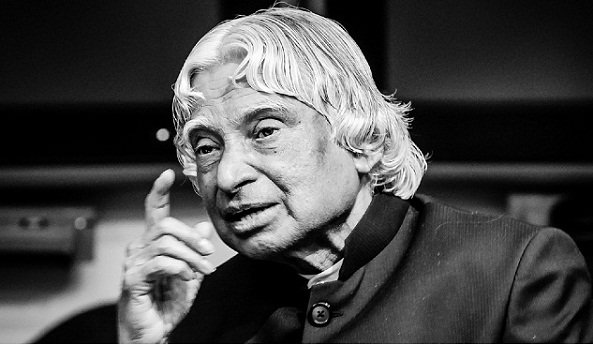 He was born in 1931 in Rameswaram. APJ Abdul Kalam was the former President of India. The words will be less to describe his intelligence and knowledge. The speech and the quotes given by him are not less than the motivation booster capsules. He was a scientist and he had made lots of contribution in the field of Space Research, Defense Research and different nuclear initiatives and honored with the awards like Bharat Ratna, Padma Vibhushan and Padma Bhushan.
These are some of the personalities who are the face of inspiration for us. Their significant contribution in the different fields are their signature. Their contribution is the only source which made them famous and image of inspiration.The knowledge, the shape and the output they gave in the field of intelligence and success became the commendable source of inspiration for all the Indians and people around the world.