Narendra Modi is one of the most influential people in the world today, who has literally taken the Indian political scenario by storm and made the country a world power in the short duration he has served till date as the 16th Prime Minister of India. Modi is respected all over the country and around the world and his charismatic personality, wit and intelligence have made him a revered international figure.
However, there are some interesting and unusual facts that Narendra Modi's fans would love to know. Here are some of them: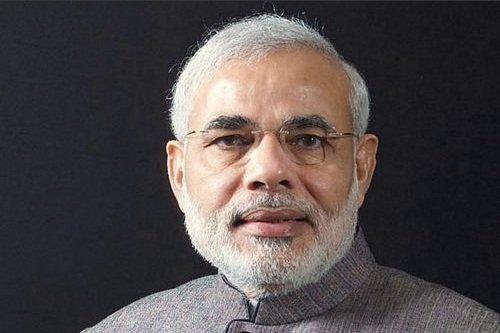 #1. As a young boy, Narendra Modi wanted to become a sadhu and he was fascinated by meditation, for which he spent 2 years in solitude in the Himalayas. Here, he learnt about the Hindutva philosophy from yogi sadhus. He had a humble beginning, selling tea at a tea stall and still continues to be known for his humility and patriotism.
#2. He had a flair for patriotism right from the beginning and took up the volunteer job at the railway station of serving the soldiers of the 1965 Indo Pak war, as they left for the border. He also served the flood affected victims in the Gujarat floods of 1967.
#3. Narendra Modi is a teetotaller as well as a pure vegetarian. He is an ardent devotee of Goddess Durga and fasts for all seven days during the Navratra festival, as custom he did not give up during his US tour after becoming the Prime Minister of India.
#4. He was engaged at the age of 13 years and married when he was 18, but the marriage is never supposed to be consummated and the couple soon parted ways, because Modi wanted to practice celibacy.
#5. His hobbies include writing poetry and photography. Modi has published some books in Gujarati poetry and also held an exhibition of his photographic work.
#6. Modi has been recognized as a global fashion icon and is very conscious about his dressing sense. In fact, his Modi jacket and Modi kurta have become style statements not only in India, but also a global hit. Jade Blue, an Ahmedabad based textile company, is his favorite brand of clothing.
#7. He is one of the most popular politicians in the country, with as many as 6 million followers on Twitter and equally huge following on Facebook. He is equally popular a figure internationally, being one of the four people followed on Twitter by the Japanese Prime Minister, Shinzo Abe.
#8. Modi has studied a course in Public Relations and Image Management from the US. He has used his training to manage his strategy and promotion during the Lok Sabha Elections of 2014, in which he was able to have phenomenal success.
#9. Another interesting fact about Narendra Modi is that he follows a very simple lifestyle, with the mantra of hard work and dedication. He sleeps for just 5 hours, getting up at 5:30 in the morning, no matter at what time he sleeps the last night. As the CM of Gujarat, Modi did not take a single holiday in 13 years of service, nor did he have more than 3 people in his personal staff.
#10. During his eight month old election campaign prior to the elections of 2014, Modi travelled 3 lakh km across 25 states, conducting hundreds of rallied addressing people to win their votes.
Narendra Modi is considered as one of the most promising personalities of the country and the people of India have high hopes from this devoted and honest leader of the country.
Save