The city of Chennai, formerly known as Madras, in the Indian state of Tamil Nadu, may not be as populous as Delhi, Mumbai, or Bangalore. Nevertheless, this city plays a very historic part in the honing of India's economy, culture, and national heritage.
Located on the coast in the Bay of Bengal, Chennai is nonetheless a crossroad of cultures and influences yet retains a distinct Indian flavor and heritage.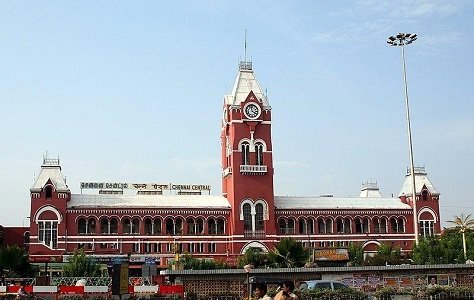 In this article, read and find out the ten most interesting and fun facts about the city of Madras – now known as Chennai.
10. It is known as the Detroit of South Asia
Chennai is best-known economically for its automobile industry. 50% of India's revenues in the automobile industry come from Chennai. Together with its car industry, Chennai is also prominent in the areas of information technology, hardware manufacturing, pharmaceuticals, tourism, and business-process outsourcing.
9. The city is well-loved by both foreign tourists and foreign expatriates
Latest statistics in tourism point out that Chennai is the third most-visited city in India – after Delhi, the political capital, and Mumbai, which is the economic nucleus of the country. It has gained fame for its relatively fine weather and climate, its beaches, temples, and other centers of historical and cultural significance. It is also less expensive to live in Chennai compared to the Indian cities of Delhi or Mumbai.
8. It is the culinary center of India and the culinary nucleus of Tamil cuisine
Chennai also gained much fame as being the best city in India for foodies. The city is known for its large collection of aromatic and gastronomic flavors – ranging from vegetarian to non-vegetarian. The generous use of Indian spices such as coriander, chillies, cinammon, cumin, nutmeg, curry, and even rose water make Chennai's cuisine like no other.
7. It changed its name from Madras to Chennai
The British colonial era gave a lot of positive and negative contributions to India and its people. In the early part of the 21st century, a growing movement in India changed colonial names of cities to reflect more historically accurate and indigenous names. The city name Madras was a name given to the city by the British. In recent years, the city, in a nationalistic overture, moved to change its name to Chennai.
6. The city is replete with history
Chennai became the seat of many empires and dynasties that not only ruled India and its environs but also exerted much influence in other parts of Asia. The Pallava and Vijayanagar dynasties were all based in this Tamil enclave. These dynasties not only shaped Indian history but also the histories of countries like Thailand, Cambodia, Bangladesh, Indonesia, Malaysia, Brunei, and the Philippines during the time of medieval and imperial India.
5. Chennai sits on an area with considerable geological activity
Perhaps no other major city in India is as prone to earthquakes and other seismic activity than the city of Chennai. Sitting on an area classified as Seismic Zone 3, this area, according to geologists, have the oldest rock formations in the world and the site of considerable geothermal activity. The crust also contains rocks that seem to point volcanic activity during the olden times.
4. Tamil, not Hindi, is Chennai's most commonly-used language
Being at the heartland of the Tamil state, Chennai's mother tongue is Tamil – a language prominent in southern India. However, English and Hindi are also understood by a sizeable part of the city's population.
3. Chennai is home to the Mahabalipuram
Chennai is home to this historic town that gained prominence during the 1st century and during the time of Ptolemy. These temples became a UNESCO World Heritage site and one of India's most visited tourist attractions.
2. Chennai is home to Kollywood
Kollywood refers to the Tamil film industry and rivals Bollywood of Mumbai – which is primarily Hindi-dominated.
1. Cricket is Chennai's most popular sport
Just like in some parts of India, and owing largely to British influence, cricket remains to be the one to beat when it comes to Chennai's sports scene.