Top 10 Bollywood Celebrities Who Have Sexy Wives
Bollywood is known as the world biggest film industry. The actor and actresses are now a household name since they never fail to entertain audiences in India and abroad.  These stars live a glamorous and stylish life and their partners are equally enigmatic because being the spouse of a star is very difficult especially when the partners meet so many beautiful and handsome people from the industry.
But somehow these star wives know how to handle situations. These leading ladies not only stand in the success of their husbands, but also supports them in times of disasters by always being on their husband's side. Apart from their husbands, they also make their families successful by the immense dedication.
Let's check out top 10 Indian Celebrities Who Have Sexy Wives
10. Kunal Khemu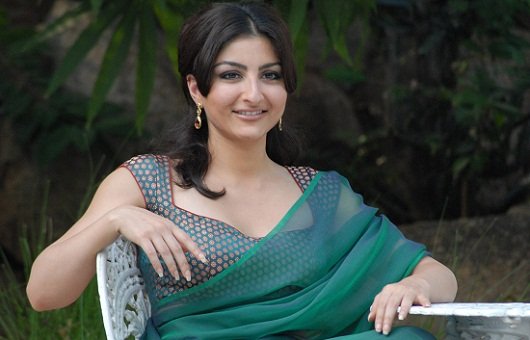 Kunal Khemu got married to the beautiful Nawabi princess Soha Ali Khan on January 25, 2015. Soha and Kunal have been a power couple and Soha has backed Kunal all the time. They had an intimate affair for many years before tying the knot with each other. She has made her appearance in lot of Hindi movies and apart from that she is also a dedicated wife.
9. Arshad Warsi 
Arshad Warsi got married to the Former Maria Goretti. Both of them are happily married and have two babies. They got married in 1999 after a courtship of 10 years. Maria had a major crush on him and he caught her eye. The couple are also blessed with two kids, Son – Zeke and Daughter Zene Zoe. Their relationship is based on the mutual respect and friendship and maybe that's why both of them were able to endure the hardships together.
8. Amir Khan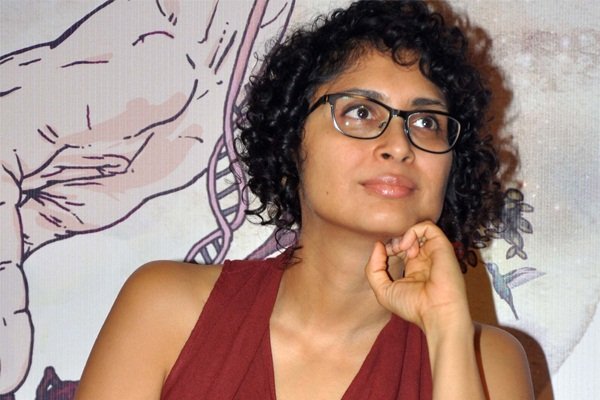 Aamir Khan got married to Kiran Rao in 2004. She endured lot of difficulties to become an accomplished and a well-known name is the industry. Aamir first met Kiran on the sets of Lagaan where she was an assistant to the director Ashutosh Gowariker in year 2000. The very talented director, scriptwriter and movie producer, Kiran, makes her one of the powerful women in India and of course she has gone against all odds to be an amazing wife to Aamir Khan.
7. Farhan Akhtar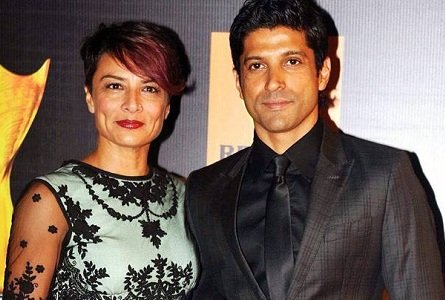 Farhan Akhtar is a well-known name in the industry. Their love story got started like a Mills and Boon romance and he got married to Adhuna Bhabani in the year 2000 but later it hit the rocks and they got divorced in 2017 due to reasons unknown. The 49 years young Adhuna still is listed as a hardworking, accomplished and a powerful lady among many of her counterparts. She has a fantastic skill for hair styling and hair dressing. Farhan and Adhuna are blessed with two children and she has taken great care of them.
6. Raj Kundra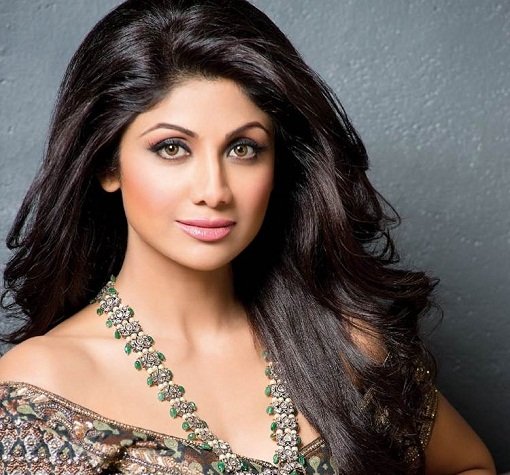 Raj Kundra and Shilpa Shetty's love story is just like a romantic Bollywood flick which is filled with lots of complications and controversies but then now that they are together, they are very much in love with each other and very successful parents, partners and also business partners. Raj and Shilpa started off like a business acquaintance. Gradually and slowly their fondness for each other grew and they tied the marital knot in 2009. They are blessed with one son. Shilpa is known for her acting in Bollywood movies, television commercials and endorsements of different brands plus products. She also co-owns the IPL cricket team Rajasthan Royals with Raj.
5. Riteish Deshmukh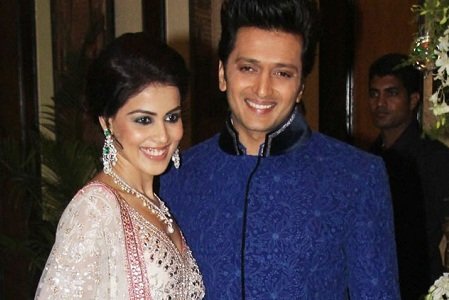 Riteish Deshmukh and Genelia Dsouza are the cutest and the most loveable couple of Bollywood. She is also one among the Top 10 Most Powerful Bollywood Star Wives of the year 2017. They have two children together and are very much in love with each other. Both of them give each other immense support and unconditional love and both of them are madly and deeply in love with each other. They first met in 2002 and got married in 2012 after a nine year long relationship. Their relationship is nothing less than a fairytale and definitely an inspiration to many.
4. Abhishek Bachchan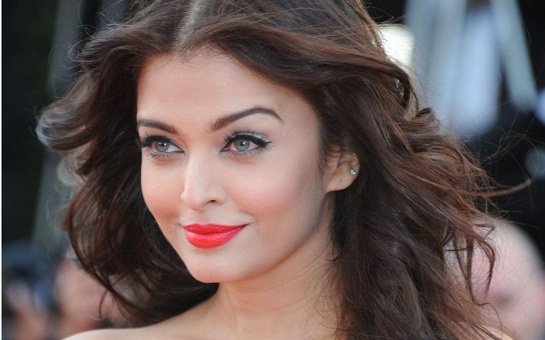 Abhishek Bachchan and Aishwarya Rai Bachchan are considered as a powerful couple of the industry. Their marriage is simply a confirmation of the fact that marriages are made in heaven. Both of them met each other on the sets of Dhaai Akshar Prem Kein the year 2000. Their love is known to ignite in the year 2005 when they were shooting for the item song for Abhishek's movie Bunty aur Babli in 2005 and they got closer to each other during the movie Guru. They got married in the year 2007 and are blessed with a daughter. Goes without saying that this 1994 miss world is one of the most powerful actress in the Bollywood. She even took a long break from her career for the upbringing of their daughter.
3. Ajay Devgan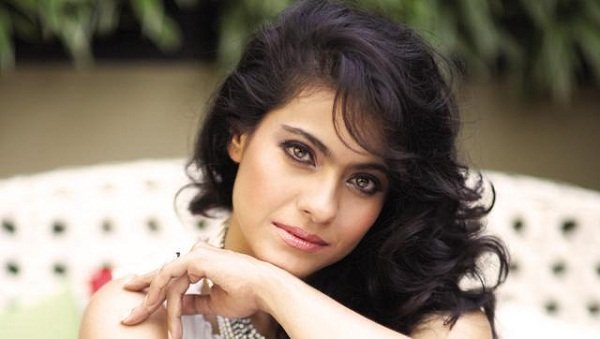 Ajay Devgan got married to Kajol. Their love story proves that opposites attract. We all know Ajay to be an introvert and shy natured person whereas Kajol has a vibrant laughter, full of life. They got married in 1999 and it was a totally private affair. The couple is blessed with two Children, Daughter Nysa and Son Yug. She also co-owns and manages Devgan Entertainment and Software Company along with Ajay.
2. Saif Ali Khan 
Saif Ali Khan got married to Kareena Kapoor Khan after a courtship of 5 years. They fell in love on the sets of Tashan in 2008 and they got married in a big fat Punjabi Nawabi wedding in 2012. They are from different faiths and religions and have a huge age gap but still these facts did not deter their spirit to get married to each other. They got blessed with a son in 2016. Kareena is a brilliant actress and endorses lots of brands. She is from a powerful family of Indian film industry. She is also making her markas an entrepreneur and a fashion designer. Recently she got into writing also. Kareena also shares a great camaraderie with Saif's children from his first marriage with Amrita Arora.
1. Shah Rukh Khan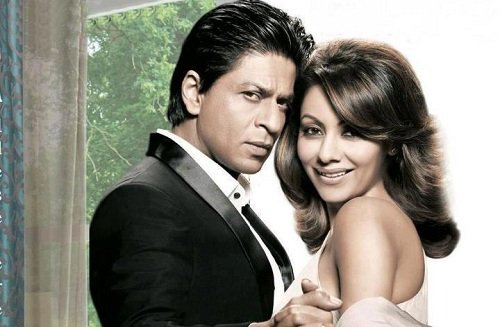 The King Khan of Bollywood Shah Rukh Khan fell head over heels for Gauri Chibber in a friend's party in the year 1984. After enduring lot of hardships as they were too young and also from different religions, they got married in 1991. Even today, after so many years of their marriage, they are still standing with each other. The powerful couple of Bollywood is blessed with 3 lovely children – Aryan, Suhana and AbRam. Gauri and Shah Rukh have truly been each other's side through thick and thin. Gauri is a film producer and the Co-owner of the red chillies entertainment with SRK, and also owns the IPL team Kolkatta Night Riders. She has a powerful image in Bollywood
Conclusion
To conclude, we can say that surely these star wives can give many actresses a run for their money. They also show that it is very difficult yet very easy to be with someone you totally love. These ladies bring out their brains and beauty in the marriage making it a powerful chord which connects them to their families.