Soha Ali Khan is a talented young actress, who has earned huge fame with her brilliant performances in commercial as well as parallel cinema. Her other claim to fame is that she comes from a prestigious family, being the younger sister of actor Saif Ali Khan.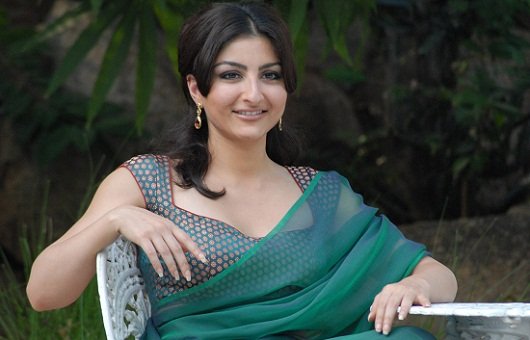 Net Worth: $ 20 million
Income Sources: Soha has made her money by acting in some Hindi, Bengali and English movies. She has also done some commercials and ad campaigns. A large chunk of her net worth is attributed to her family inheritance.
Born: 4th October, 1978 (36 years old)
Marital Status: Soha recently married actor Kunal Khemu after a long relationship with him.
Height/Weight: 5 feet 3 inches, 49 kg
Personal Background
Soha Ali Khan comes from a royal family background, with her father, Mansoor Ali Khan Pataudi, being a famous cricketer as well as the Nawab of Pataudi. Her paternal grandfather, Ifthikhar Ali Khan Pataudi was also a noted cricketer and also captained the Indian cricket team. Soha has inherited her acting abilities from her mother Sharmila Tagore, who is a well known actress of the yesteryears. Her brother Saif Ali Khan is one of the leading actors in Bollywood, and so is his wife Kareena Kapoor Khan. She also has an elder sister called Saba Ali Khan, who is a well known jewelry designer. Soha was born with a silver spoon in her mouth, yet she decided to get herself a good education, for which she went to University of Oxford, where she pursued a Masters degree in International Relations. Soha took up a banking job for some time before she started a career in film acting. She had an affair with Kunal Khemu and got engaged to him in Paris in 2014, and the couple got married in January 2015.
Career Graph
Soha Ali Khan made her debut with a Bengali film called "Iti Srikanta", which was released in 2004, while her Bollywood debut came in 2004, with film called "Dil Maange More", and immediately made her mark with her talent, inherited from her mother, an accomplished actress of the yesteryears. Next came, a brilliant performance in a Bengali movie called "Antar Mahal" in 2005. Her first big hit in Bollywood was Aamir Khan starrer, "Rang De Basanti", a 2006 release. She also featured in movies like "Khoya Khoya Chand", "Shaadi No 1", "Ahista Ahista", "Dil Kabaddi", "Mumbai Meri Jaan", "Saheb Biwi aur Gangster Returns" and "Tum Mile", all of which brought recognition for her as an actress. She has also hosted a show called Godrej Khelo Jeeto Jiyo. In addition to numerous Hindi and Bengali movies, Soha Ali Khan has also done some English movies such as "Midnight's Children", "Life Goes On", and "Meridian Lines", which have earned her an international repute.
Assets
Soha currently lives in a beautiful flat in Khar locality of Mumbai, which was a wedding gift from her mother. She also has a share, along with her siblings, in their ancestral property which is worth millions.