Raj Kundra is an Indian businessman whose claim to fame is that he is the husband of the glamorous Bollywood actress Shilpa Shetty, but he is much beyond that. Raj Kundra is a man of substance, someone who has reached great heights despite a modest background, one of the richest Indian entrepreneurs in the world today.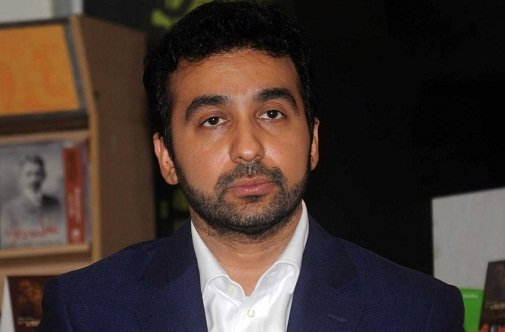 Net Worth: $ 400 million
Income Sources: Raj Kundra is one of the most successful Asian businessmen, who has tried his hands in a number of business arenas, and struck gold in all of them. These include real estate, diamonds, gold, share trading, sports and many more.
Born: 9th September, 1975 (39 years old)
Marital Status: Was married to Kavita Kundra and they had a daughter called Deleena. But they got divorced, probably due to his closeness with Shilpa Shetty, whom he married in 2009. The couple has a son called Viaan Raj Kundra.
Height/Weight: 6 feet 1 inch, 74 kg
Personal Background
Raj Kundra hails from a Punjabi family and his father belonged to Ludhiana, but later settled down in London, where Raj was born. His father worked as a bus conductor in London while his mother was a shop assistant there. Raj Kundra was raised and educated in London and despite being a college dropout, he became one of the richest Asian in Britain, ranked as 198th richest British Asian by SUCCESS magazine. His personal life came in quite a big controversy when an alleged affair with actress Shilpa Shetty led to his divorce with first wife, Kavita Kundra. Raj went on to marry Shilpa on 22nd November, 2009 and they had a baby boy in May 2012. Besides being atop rated businessman, Raj is known for his humanitarian efforts too, running a charitable organization known as Shilpa Shetty Foundation.
Career Graph
Raj Kundra entered the business world in an unconventional manner, when he visited Nepal and started selling Pashmina shawls from the country in some leading stores in the UK. He was quite successful at that and then diversified into dealing in diamonds, for which he went to Antwep in Belgium, which is the center of diamond business in the world. He is a multi faceted businessman, who runs a number of companies and businesses in diverse lines. These include Ashwini Steel, Groupco Developers and TMT Global, which deal in making steel from scrap, real estate business and prediction of stock prices, respectively. Additionally, he runs a private fund trading company called Iconic Investments and Essential Sports and Media, which deals in production and distribution besides sports. Gold Gate Trading is a Dubai based investment firm owned by Raj Kundra. In addition to all these businesses, Raj Kundra is an avid sports enthusiast who co owns the IPL team called Rajasthan Royals, along with his wife Shilpa Shetty since 2009. In 2012, he also launched the Super Fight League, the first professional league for martial arts, along with actor Sanjay Dutt. He is also involved in film production in Bollywood.
Houses and Cars
Raj Kundra owns a number of luxurious houses in Delhi, Mumbai, Dubai and London, all of which reflect his taste and style. He has bought an awesome apartment in Juhu, Mumbai, which is worth a whopping Rs 24 crore. He owns an amazing fleet of cars including Mercedes Benz, Toyota and Ferrari, and the most recent one, a Lamborghini, which he purchased on the occasion of his son's first birthday.