Abhishek Bachchan, the good looking actor is the only son of super star Amitabh Bachchan. Despite being from a highly reputed family with extremely established film background Abhishek hasn't really achieved the kind of success it was expected. Anyway, he is considered to be a talented man; especially he has discovered himself most suitable with quirky characters in recent days.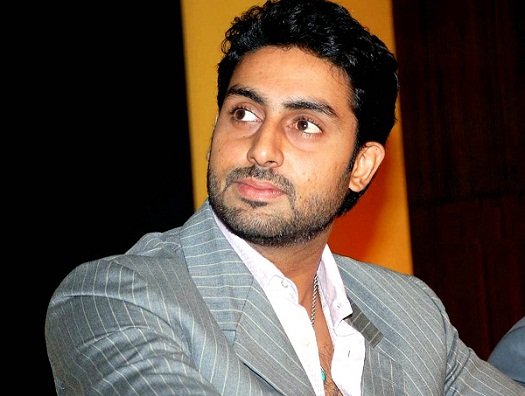 Net Worth: $ 30 million
Income Source: Despite not being able to place himself as a top ranked bollywood actor, Abhishek still is one of the richest personalities in tinsel town. Abhishek's prime source of income is obviously through acting. Apart from this, he is quite active in advertisement arena as well. Along wife Aishwarya Rai Bachchan he has done commercials of TTK Prestige kitchen appliance brands. He has been seen doing commercials for popular brands like Idea Mobile, Motorola phones, Videocon DTH, etc. Abhishek is a pretty successful producer though. He is the producer of the popular flick 'Paa' that has bagged many appreciations and he has own the award of best producer for the movie as well.
Born: 5 Feb 1976 (39 years)
Full Name: Abhishek Bachchan
Marital Status: Abhishek's marriage and love life has been pretty interesting. Many actresses have shown interest for him. In fact, Abhishek and Karisma Kapoor declared their engagement at his father's birthday party. However, it didn't happen as he was in love with former miss world Aishwarya Rai. So finally, Abhishek married a couple of years older Aishwarya on 20th April, 2007 in accordance with Hindu rituals. Both have a daughter called Aaradhya Bachchan. Aaradhya was born on 16th November, 2011. Name of Rani Mukherjee has been linked with Abhishek as well quite often, but prior his marriage with Aishwarya.
Height-Weight: 6 feet 3 inches, 78 Kgs
Personal Background:
Abhishek's grandfather Harivansh Rai Bachchan was a renowned professor. Needless is to mentiona about his super star father Amitabh bachchan. His mother Jaya Bachchan is an actress and a former MP as well. However, his original surname is Srivastava. They are officially known to be bachchans. His father Amitabh, and wife Aishwarya has been listed in Time magazine's most influential Indian. Bachchan's schooling was from Bombay Scottish School, and college at Aiglon College Switzerland. He is drop-out from Boston University.
Career:
Abhishek has certainly come from an influential family background. Still, his life hasn't been quite successful. He debuted through Refugee along Kareena Kapoor. The movie was appreciated and Abhishek bagged Film Fare award under best male debut category. However, most of the flicks were quite unsuccessful there after. He refreshed his career after success of Dhoom, though John Abraham was much appreciated in it. However, he gave some hits and bagged applauds for flicks like Bunty aur Bubly, Guru, Yuva, Sarkar Raj. Still, flows shows like Player, Khele hum jee jaan se, Kabhi Alvida na kehna,etc have pushed him back. Anyway, he has managed to discover himself in comic characters after the success of movies like Bol Bachchan, and Happy New Year.
House and Car:
Being from a rich family they have many houses. Abhishek stays with family at the bungalow Jalsa though. Apparently, Jalsa is being renovated with some more than fifty square feet area purchase, and a huge amount is being expended for the purpose as well. Abhishek has been a fan of bikes and cars. Among the famous names he owns Bently Continetal GT as one of the most expensive, and Audi A8L.