Aishwarya Rai Bachchan is not only one of the most talented actresses in the Indian film industry, but also one of the most beautiful women in the whole world. She has become the face of India on the international level and has achieved fame on a global platform, whether it is by winning the Miss World pageant or modeling for some leading international brands.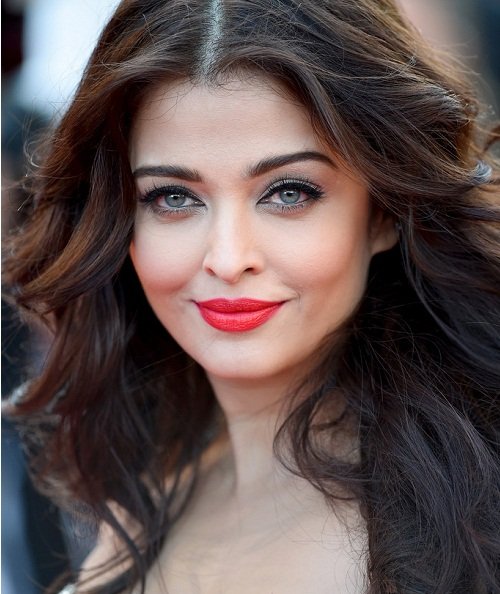 Net Worth: $ 35 million
Income Source: Aishwarya Rai Bachchan is one of the highest paid actresses in Bollywood, but currently she has taken a break from her film career, as she wants to devote herself entirely to raising her daughter, Aradhya. After winning the title of Ms World in 1994, she was flooded with international assignments and brand endorsements. Her name has been linked with leading brands such as Armani, Roberto Cavalli, Louis Vuitton, Loreal and Longines.
Nick Name: Aishwarya Rai Bachchan is known by the nick name of Ash.
Born: 1ST November, 1973
Marital Status: Married Abhishek Bachchan in 2007
Height/Weight: 5 feet 7 inches, 58 kg
Personal Background
Aishwarya Rai was born in Mangalore and studied architecture as a student. She had never thought that she would make it big in the fashion industry, but fade had something else in store for her and she stepped into modeling. After getting a number of prestigious assignments and winning the Ford Super Model contest, Ash brought laurels for the country by bagging the title of Miss World in 1994. After her controversial affairs with Salman Khan and Vivek Oberoi, Aishwarya became the daughter in law of the most prestigious family in Bollywood, after marrying Abhishek Bachchan in April 2007. She is currently playing the role of a dutiful wife and doting mother and is expected to make her comeback in Bollywood very soon.
Career Graph
Aishwarya made her movie debut with "Aur Pyar Ho Gaya", but was criticized for her weak acting. But she gave a strong answer to her critics with an emotional performance in the Sanjay Leela Bhansali classic "Hum Dil De Chuke Sanam". She delivered hits one after the other, including outstanding performances in "Devdas", "Guru", "Taal" and "Mohabbatein". She has received a large number of awards for her movies and has also been honored with the Padma Shri. Besides her glorious success in movies, Ash is recognized for her philanthropic missions too. She is an active member of PETA, Smile Train and Aishwarya Rai Foundation and Eye Bank Association of India.
Assets-Houses and Cars
Aishwarya Rai Bachchan is a resident of Mumbai, where she lives in "Jalsa", the beautiful bungalow of her in laws. She also has other properties in the city, besides posh properties in Sanctuary Falls in Dubai, which houses homes of international celebrities like David Beckham and Brad Pitt and Angelina Jolie. She bought this house for $ 10 million, along with her husband. She also owns a grand fleet of luxury cars, including Rolls Royce, Audi 7 and Phantom. She is often seen in one of these cars with her husband and family.