All those bone tickling jokes, criticisms are fine; but, fact is that everyone wants to get married. In fact I would say someone who criticizes marriage the most is more interested in it than others. Controversies apart, marriages are the most auspicious occasions in a person's life. Obviously the person can never forget his marriage; but there are some (god loves a little more to them) make it so grand that no one can forget their marriage. Take a look!
10. Donald Trump & Melania Knauss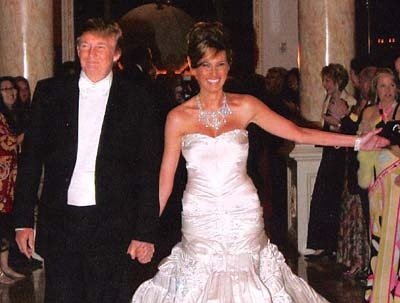 Donald Trump is too passionate about marriage; he proves it quite nicely. His marriage with Melania was his third in this single life, but in no way one could mark. It was a huge event, and the total cost that was involved with the occasion is said to be around $ 1 million
9. Tom Cruise & Katie Holmes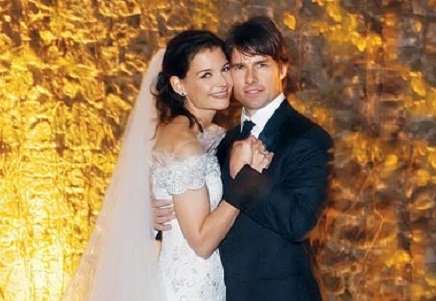 The most handsome personality over the globe, Tom Cruise is quite obvious to be in this line-up. It was lavish events that can be even making a producer feel expensive. It is estimated for budget of the marriage to be anywhere around $2 million.
8. Elizabeth Hurley & Arun Nayar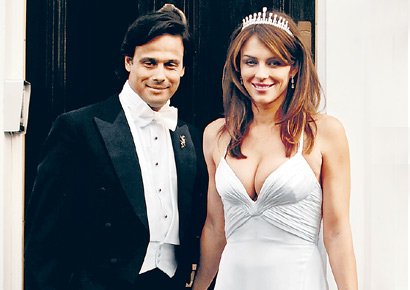 There is every reason for this marriage to be expensive. First, it was not one; there were two events. Second is obvious; Nayar's India connection. The world knows how crazy Indians are about marriage. Anyway, the total budget of the marriage is said to be anywhere around $2.5 million.
7. Paul McCartney & Heather Mills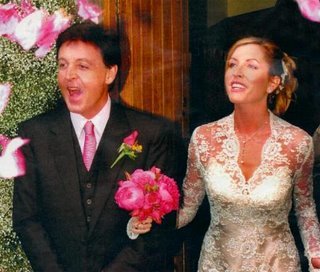 Paul McCartney thinks $3 million as a perfect amount for a marriage. Take some water and just relax, as the amount has been already expended. Believe it or not, but the total cost of the flowers involved was more than hundred forty dollars.
6. Trista Rehn & Ryan Sutter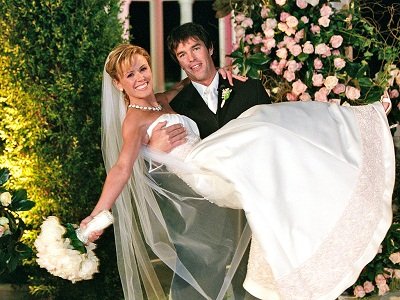 Think twice before calling the small screen as idiot box. You can never call it so when it telecasts a marriage ceremony of $4 million, and about seventeen million people enjoyed the telecast. Good news is that the marriage life is going strong, and both have two kids.
5. Delphine Arnault & Alessandro Vallarino Gancia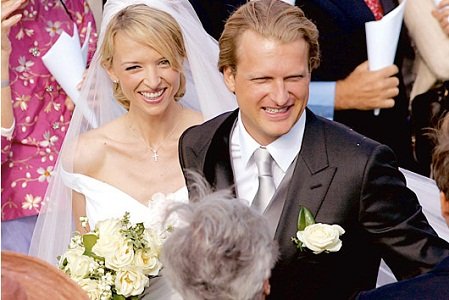 Delphine Arnault is the daughter of a French billionaire, and the marriage was perfectly up to the mark. The event witnessed all those elite group people over the globe, and the total cost that was expended is estimated to be around $7 million.
 4. George Clooney & Amal Alamuddin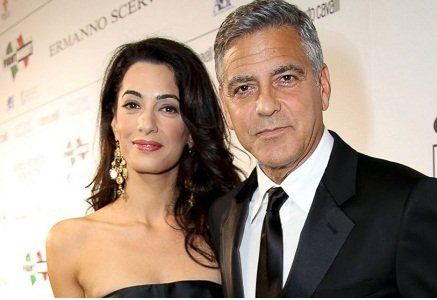 Undoubtedly, this is one of the most exciting marriage ceremonies that the world witnessed last year. Many speculations were made regarding the budget that the marriage involved. However, it is expected to be anywhere around $10 million.
3. Vikram Chatwal & Priya Sachdev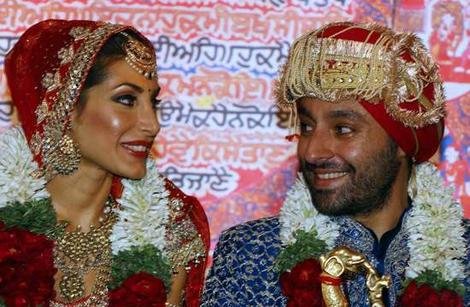 This was the perfect example of a big fat Indian wedding. Vikram is the son of New York based businessman Sant Singh Chatwal. You can well guess about how regal the marriage was, when I say Bill Clinton was among the guest list. Reportedly, the total budget involved was about 20 million dollars.
2. Chelsea Clinton and Marc Mezvinsky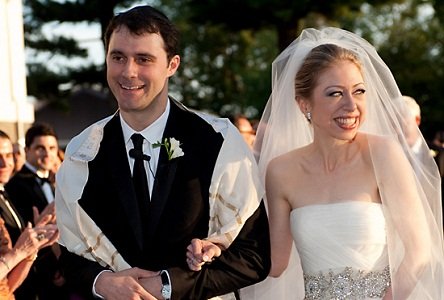 Chelsea Clinton, daughter of Bill and Hillary Clinton married Mark Mezvinsky in an extravagant way. About six hundred thousand dollars was spent just for air conditioned tents, and two hundred thousand dollars was spent for security arrangements for the high profile wedding.
1. Vanisha Mittal and Amit Bhatia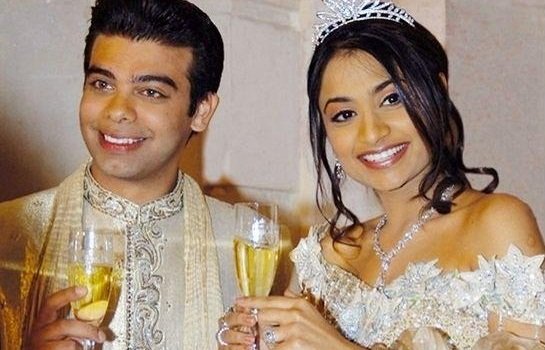 It was a stunning event of Laxmi Mittal's daughter Vanisha Mittal's wedding. Vanisha tied the knot with Amit Bhatia. Packed with all sorts of lavishness and splendour, the total budget of the ceremony was about fifty five million dollars.