Sarees are considered to be the most elegant dress that any woman can wear. They look very classy, fashionable and pretty. A woman looks best when she wears a saree and she looks even better when she wears it with the right blouse. Of late, there have been various kinds of sarees that have launched in the market, however silk sarees still manage to top the charts when it comes to special occasions. These sarees look very rich and complete a woman in every way. They suit various body types, however based on your body type, you need to get the right kind of blouse. There are some amazing blouse designs that you can pick these days, but if you're looking for the perfect blouse for a silk saree, these are the best options that you can opt in for.
10. Back Neck Pattern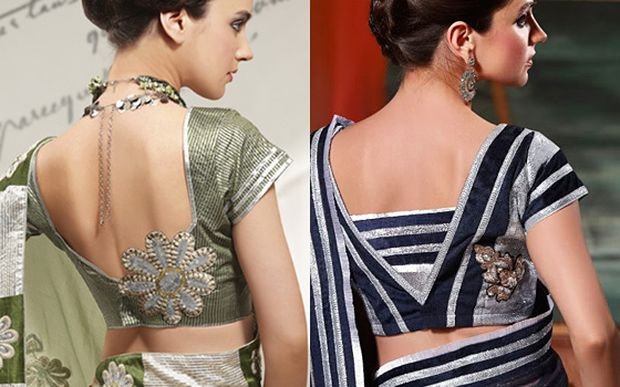 A blouse with a back neck pattern looks classy and plays an important part in the overall look of the saree. While there is the simple back neck pattern that women can try, there are other stylish variants to this pattern as well. Some of the most common patterns are the sweetheart neck blouse, round back neck, V neck blouse, square neck blouse, U neck blouse and boat neck blouse. Women can choose the style that compliments and suits their body type as every design won't suit everyone. Back neck designs certainly add to the classiness of the saree.
Read Also: 10 Bollywood Actresses Who Looks Hot in Saree
9. Blouse with Artistic Sleeves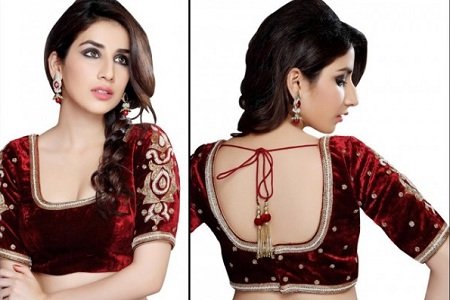 Sleeves play a huge role on how the saree will look overall. Some sarees even come with sleeve cut outs in order for the blouse to match the saree perfectly. Apart from using those cut outs for the sleeves, you can also opt in for some stylish artistic sleeve designs. There are various embellishments that you can add to the sleeve in order to minimize the jewelry that you will wear. You can experiment with these artistic sleeves on blouses with short as well as long sleeves. Layered sleeves or overlapped sleeves are also popular choices that women can opt in for to match with their silk sarees.
Read Also: 10 Famous Varieties of Handloom Sarees in India
8. Round Cut Out Back Neck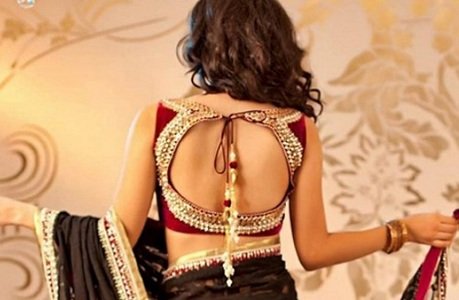 As the name suggests this type of design has a round design at the back of the blouse. There are many variants to this pattern and women can experiment with the type of type of cut out they want at the back. Women can even choose to have stone work, maggam work, zardosi work or kundan work at the back of the blouse. This takes away from the boring look and gives a stunning and classy appearance to the overall look of the saree and the blouse. Women can also choose to have tassels tied at the back to add a bit of style and glamour.
Read Also: Top 10 Famous Saree Brands in India
7. High Neck Blouse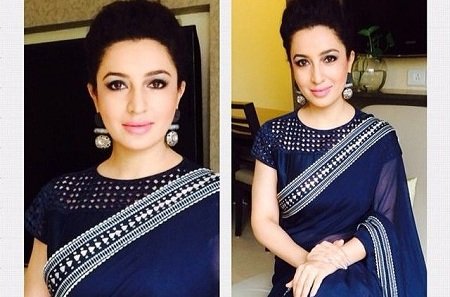 The high neck blouse has been around for a long time, however while these blouses were quite simple in the early days, women are now experimenting with various designs that blend in perfectly with sarees. It is perfect for slimmer women and it looks very appealing too. You don't need to wear a neck piece when you choose this blouse pattern. Heavy earrings go perfectly with a blouse that has a high neck. These blouses look perfect when stitched in net or chiffon. They add a sense of class to the woman wearing it and it looks very rich too.
6. Net Blouse Designs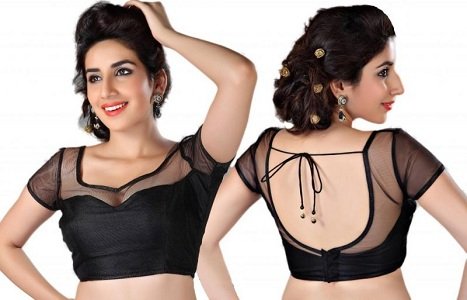 Blouses with net designs have gained a lot of popularity over the years. These designs not only look stylish, they also add sensuality to the design and look. There are many ways that net fabric can be incorporated into the blouse. This gives women various options in terms of designs and styles rather than being tied to one particular design. Women can choose the net fabric on the neckline, back or sleeves. This net design adds a classic traditional touch to the saree.
5. Maggam and Stone Work Blouse Designs
Maggam and Stone Work are in fashion these days. Adding these designs to your blouse will make your saree stand out perfectly. These blouses look very rich and they are perfect for various occasions such as weddings and engagement parties. You can also get readymade lace pieces which have Maggam and Stone Work added on to them. These pieces can be stitched to your blouse to create the perfect looking blouse. There are a number of colors that you can experiment with, however it is best to opt in for gold and silver since it helps you minimize the jewelry you need to wear.
4. Cut Work Blouse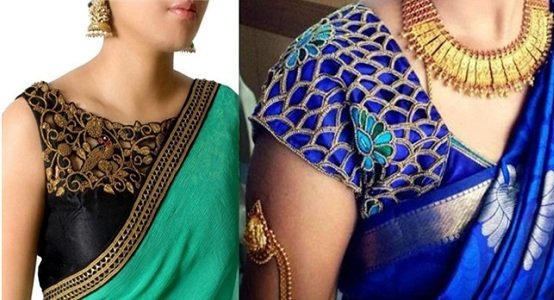 The latest trend to hit the world of fashion is cut work design. Bridal sarees have evolved over the years and cut work blouses have gained a lot of popularity. The design and work with these blouses make them stand out and give a classy style to it. Cut work blouses also give women various style options that are not usually found in other blouse designs. Whether it is a blouse for a wedding or a party, cut work blouses will surely spell confidence and style like no other design.
3. Kundan Work Blouse
Kundan blouses are perfect for brides. They look very rich and stylish and you can experiment with various patterns to create the perfect kundan work blouse for the occasion. These blouses have some intricate work and are a little expensive, but the finished look is worth every penny spent. They make even a simple saree look very rich and classy. Kundan is one stone that can be paired with any color; however it stands out best on darker shades.
2. Classic Puff Sleeves Blouse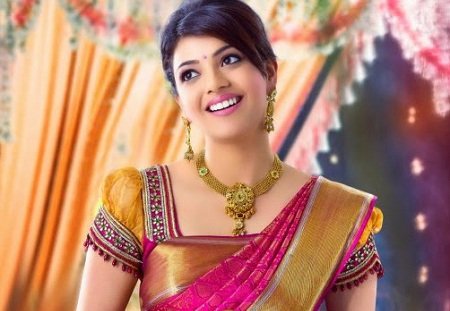 Puff sleeves have always been in style for years now. Women wearing puff sleeves look classy and traditional. Puff sleeves are considered extremely stylish and are a popular choice among young women. There are many types of puff sleeve blouses that women can choose from. The design should be selected based on your body type and the occasion that you are stitching the blouse for.
1. Elbow Length Sleeves Blouse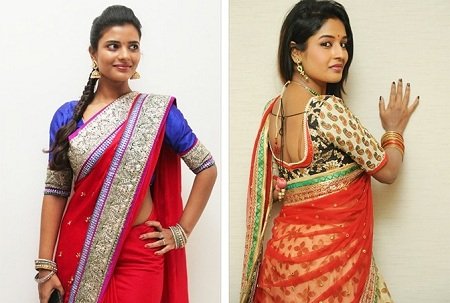 The Elbow Length Sleeves Blouse is one of the traditional blouse patterns. These blouse designs look simple yet very elegant. There are a number of things that you can do in order to make these blouses look very trendy. While some women opt in for net sleeves, others choose to invest in embellished sleeves. The plain sleeves look good when the saree is heavy and the embellished sleeves look good with a light saree.