Shiney Ahuja is a well known model and actor in the Indian film industry, who got into the limelight for all the wrong reasons. He was accused of rape by his domestic servant, which put a halt on the career of this promising actor. However, his wife supported him through the ordeal and the maid later took back the allegation, though Shiney was imprisoned for seven years.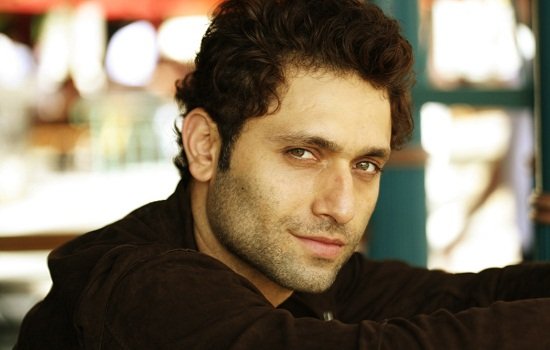 Net Worth: $ 10 million
Income Sources: Shiney Ahuja has worked in a number of Hindi movies besides having modeled for some popular brands such as Pepsi, Citibank and Cadbury's. he became the blue eyed boy of the advertising industry right after his first campaign with Pepsi and went on to do as many as 40 commercials in his modeling career. He was also seen in a music video.
Born: 15th May, 1974 (40 years old)
Height: 5'10" Feet
Marital Status: Married to Anupama Ahuja and they have a daughter.
Personal Background
Shiney Ahuja was born in Dehradun and comes from an army background, with his father being a Colonel in the Army. He did his schooling from various cities, including St Xavier's School at Ranchi and Army Public School in New Delhi. Shiney was an avid sportsperson right from his early school days and participated in sports like cricket, football and volleyball. He was equally interested in theater and dramatics, which led him to get admission to the prestigious Hansraj College by securing a place in the dramatics quota, leaving behind 300 aspirants in the race. Shiney and his wife have been contributing to philanthropic causes for several years, donating generously for the cause of education, health care and medical facilities in orphanages and old age homes.
Career Graph
Shiney Ahuja started his acting career with theater workshops while studying in college in Delhi, where he joined a theater group called Tag. A chance meeting with theater director Barry John had him enrolled in the Barry John Acting School in Delhi and set the stage for a bright career in the Hindi film industry for Shiney. In 2003, Shiney Ahuja was offered his first role in a film called "Hazaaron Khwahishein Aisi", which fetched him the Filmfare Best Male Debut Award. This The film was acclaimed in the country, in addition to being showcased in various international film festivals, making Shiney a well recognized face around the world. Next came, the Mahesh Bhatt film "Gangster", his first film in the mainstream cinema, and this one became a big hit too. It established Shiney Ahuja as a promising actor with a bright future in the industry. He was later seen in a number of films including "Life in a Metro", "Hijack", "Who Lamhe", "Bhool Bhulaiya", "Karam", "Khoya Khoya Chand" and "Fanaa", and he gave stellar performances in each of the. June 2009 brought a black mark n the career of this stylish actor as he was accused of rape by his maid servant. Though Shiney insisted that it was consensual sex rather than rape, the court found him guilty and sentenced him to seven years rigorous imprisonment. The maid later said that the charges were false. Shiney will now be back with his upcoming film "Welcome Back".