IPL is one of the most awaited cricketing events in the country where cricket runs in the bloodstream of the population. IPL is an event which belongs to batsmen, though bowlers hold their own place. But it is the batsmen who can have real fun with their bats and literally play with runs in this fast and exciting format. Each batsman competes with each other for orange cap and the cap is given to the highest scorer of the series. So there is not just external competition but there is also a lot of internal competition among batsman so that they can score the maximum runs and this adds to the fun for the audience.
In this article, we have listed the top 10 batsmen in terms of the runs scored by them so let us have a look at the list of these amazing batsmen
10. AB de Villiers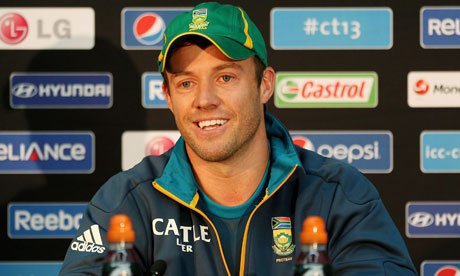 On 10thrank, we have a South African Batman and his name is AB de Villiers. He played 129 matches and in these matches, he scored a total of 3473 runs. His highest score had been 133 and he has an amazing strike rate of 148. De Villiers was also the part of the team which won the World Cup match recently and he is famous for his aggressive batting style. The South African team was going through a financial crisis but he cheered up the team and worked hard with them to win the series. He plays for Royal Challengers Bangalore in IPL.
9. M S Dhoni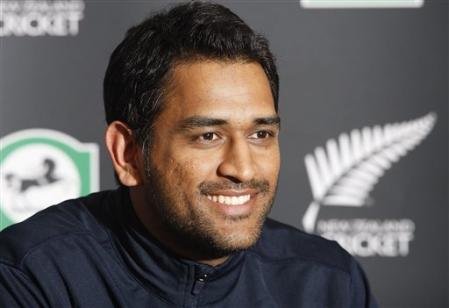 Next on this list is the name of the most successful Indian skipper, M S Dhoni, who has also captained the team Chennai Super Kings from 2008 to 2014. He has played amazingly in the tournament, scoring as many as 3561 runs in 159 matches.In addition to this, he has also captained the Indian Cricket team for a long duration of time and he is known as Captain Cool. Recently, a movie was also released about his life and he is surely a role model for many children and adults. At present, he plays for Rising Pune Supergiants.
8. Shikhar Dhawan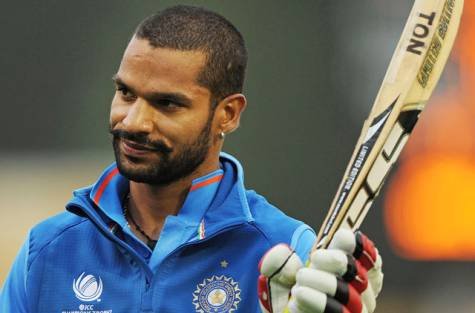 Shikhar Dhawan is an Indian cricketer and he is loved by his fans. He played 127 matches and he scored a total of 2561 runs in those matches. There was a tie between M S Dhoni and Shikhar Dhawan for the 8th position but his overall stats are better than M S Dhoni. Shikhar Dhawan also plays for Indian team and he is a left handed batsman. He is mostly seen as an opener and in IPL, he plays for Sun Risers Hyderabad. He is also playing in ICC Champions Trophy and he leads India towards victory in many matches.
7. Chris Gayle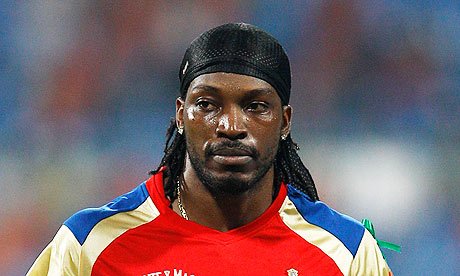 The next name on the list of successful IPL batsmen is that of the West Indies power hitter, Chris Gayle, who has featured in the series from 2009 to 2014 and has played for Kolkata Knight Riders and Royal Challengers Bangalore. He has scored 3626 runs in 101 matches in the series. At present, he plays for Royal Challengers Bangalore in IPL. He is surely a man of great intelligence and a great character and hence he is admired by millions of people. His highest score in IPL had been 175 for not out.
6. Robin Uthappa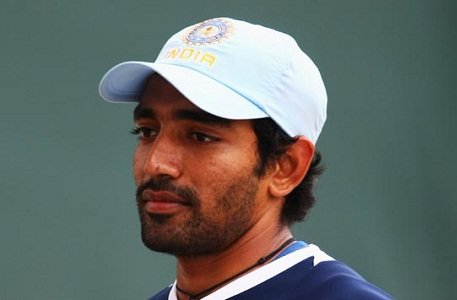 Another successful IPL batsman is the Indian player, Robin Uthappa, who has represented various IPL teams from 2008 to 2014, including MI, RCB, PWI, and KKR. This stylish batsman has bagged 3778 runs in 149 matches. At present, he is playing for Kolkata Knight Riders. Robin Uthappa also plays for Indian cricket team and his highest score in IPL had been 87.
5. David Warner
David Warner is an Australian cricketer and in IPL he plays for Sun Riser Hyderabad. He played a total of 114 matches and he scored 4014 runs. He has a strike rate of 142 and at present, he is also the Vice-Captain of Australian cricketer team. He has an aggressive batting style and because of that, he has a huge fan following. His highest score in IPL had been 126 and that makes his records really strong.
4. Gautam Gambhir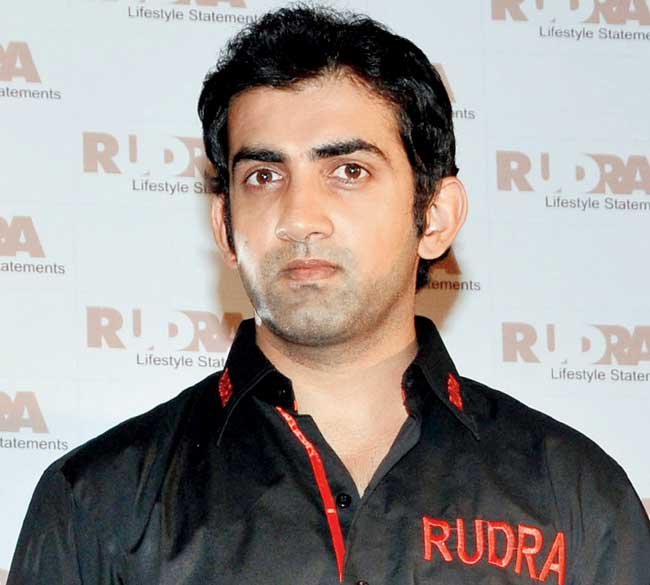 The quiet and talented Indian batsman, Gautam Gambhir comes next on this list, with 4132 runs in 148 matches. He has played for Delhi Daredevils and Kolkata Knight Riders from 2008 to 2014.He also plays for Indian cricket team and he is one of the openers. At present, he is still associated with Kolkata Knight Riders and he is also the backbone of the team as he helped the team in reaching the finals in the last season as well. Gautam Gambhir has the highest score of 93 in the matches and this is coupled with his strike rate of 124
3. Rohit Sharma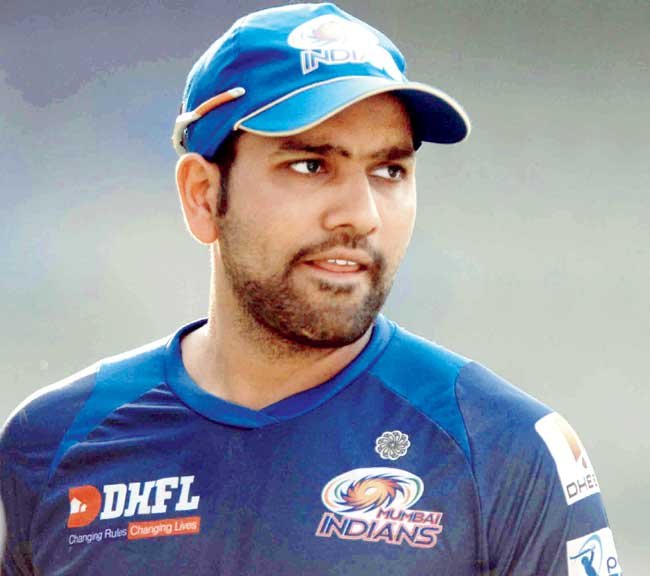 The leading Indian batsman, Rohit Sharma is one of the best IPL batsmen, having scored 4207 runs in 159 matches till now. He has been a part of the series from 2008 to 2014 and has played for Deccan Chargers and Mumbai Indians. Even at present, he plays for Mumbai Indians and he has an impressive strike rate of 130.89. Rohit Sharma is also a part of Indian cricket team and he can be found sending balls towards the boundaries in each and every match.
2. Virat Kohli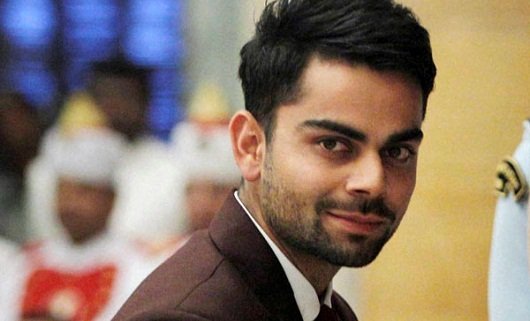 The current cricket sensation of India, Virat Kohli, is the next name to feature on the list of top 10 best batsmen in IPL of all time. A key member of the IPL team of Royal Challengers Bangalore from 2008-14, Kohli has made a total of 4418 runs in 159 matches and he is one of the most loved batsmen in India. He had been a part of a lot of controversies but well most of them were hype created by media for no reason. At present is also the captain of Indian team and for some reason, he is known to be hot-headed and he is usually quite aggressive on the field but he is surely the best that Indian team can get. He is often compared to Sachin Tendulkar and he broke the record of scoring fastest 8000 in ODI cricket.
1. Suresh Raina
Suresh Raina is the top batsman in IPL till now, with an outstanding score of 4540 runs in 161 matches. He has represented the team of Chennai Super Kings from 2008 to 2014. At present, he is associated with Gujarat Lions and he performs in each and every match for the team. His strike rate is of 139 and that speaks about his batting style. The highest runs scored by him in IPL match is 100 and he was not dismissed even after scoring 100. He is an important part of the team and he is also an integral part of team India.
Some other batsmen, who have performed amazing feats with their bats in IPL, include Sachin Tendulkar, Virendra Sehwag, Yousuf Pathan, Yuvraj Singh and Rahul Dravid. The new season of IPL is being awaited for the new records to be set and old ones to be broken.