Gautam Gambhir Net Worth, Biography, Age, Height, Wife
Gautam Gambhir is a left-handed opening batsman, who has made glorious contribution to the Indian cricket team during his illustrious career. He is the only Indian cricketer to have made five centuries in five consecutive test matches. He has been acclaimed as one of the best openers for Team India, since the legendary cricketer Sunil Gavaskar.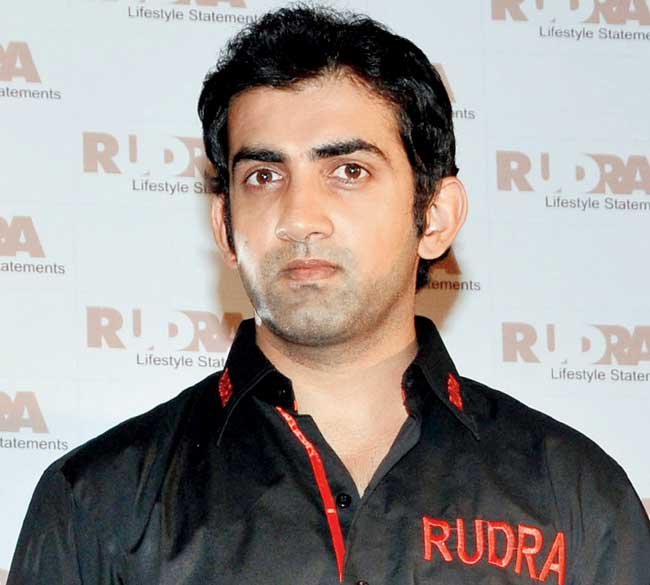 Net Worth: $ 20 million
Income Sources: Gautam Gambhir makes it into the list of top 10 richest cricket players in the world, with a total earning of nearly $ 7.3 million annually, from his match fees as well as brand endorsements. Some of the leading brands endorsed by this cool cricketer include Reebok, Hero Honda and Red Bull. He is also one of the highest paid cricketers in the IPL.
Born: 14th October, 1981 (35 years old)
Nick Name: Gauti
Marital Status: Married to Natasha Jain.
Height/Weight: 168 cm, 66 kg
Personal Background
Gautam Gambhir was born in New Delhi in a business family. His father Deepak Gambhir deals in textile business, while his mother Seema Gambhir is a housewife. He was adopted by his grandparents at a very young age and was raised by them. He completed his school and college education in Delhi and received his elementary cricket training from Lal Bahadur Shastri Academy in Delhi, under the mentorship of Sanjay Bhardwaj and Raju Tandon. In 2000, he was selected by the National Cricket Academy in Bangalore. He got married to Natasha Jain in 2011. Gautam resides in the Rajendra Nagar locality of Delhi.
Career Graph
Gautam Gambhir started playing cricket when he was just 10 years old. He played domestic cricket for his home town Delhi, where he displayed tremendous potential as a batsman, with his batting average crossing the phenomenal figure of 50. After his excellent performance in first class cricket, Gautam was selected for the national tea in 2003, for playing his first ODI against Bangladesh, followed by his international test debut against Australia in 2004. His contribution to the Indian cricket is absolutely unforgettable, especially the 75 runs from 54 balls, which helped the country bring home the World T20 Trophy 2007, followed by an impressive 97 runs off 122 balls in the World Cup 2011. Till date, Gautam Gambhir has played 54 test matches for India in which he has amassed 4021 runs, while the ODI figures are equally impressive, with 5238 runs from 147 matches. He was the team captain for 6 ODIs from 2010 end to 2011 end, and amazingly India won all the six matches. He led the IPL team Kolkata Knight Riders, which lifted the trophy in 2012 and again in 2014, making him one of the most successful skippers in IPL. Earlier, he had played in the IPL team Delhi Daredevils. He has been credited as the highest paid cricketer in IPL, with his salary reaching a phenomenal figure of $ 2.4 million. Gautam is the highest run maker from the country in T20 and also the 9th highest scorer in ODI format of the game.
Save