Sachin Tendulkar Net Worth, Biography, Age, Height, Wife
Sachin Tendulkar is unquestionably one of the greatest cricketers of all times, who has been aptly given the title of the "God of Cricket". He has an immense fan following around the globe.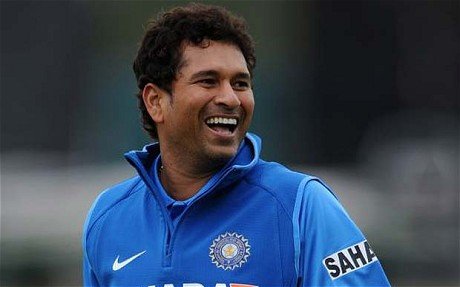 Net Worth: USD 110 Million
Date of Birth: 24th April, 1973
Spouse: Married Anjali Mehta on 24th May, 1995
Retired: 16th November, 2013
Height: 1.65 m

Personal Life
Born as Sachin Ramesh Tendulkar in Mumbai, he started playing cricket at the age of 11 yearsand went on to become a legend. Sachin Tendulkar married Anjali Tendulkar, a pediatrician who is six years his senior. They have two children, Sara and Arjun. His son has been selected to play for Mumbai under-14 team in the west zone league. Besides being an extraordinary cricketer, Sachin has a good business sense too. He signed contracts worth millions with WorldTel. He has a beautiful house in Bandra, Mumbai, which is worth nearly $ 7.9 million. Tendulkar owns two restaurants in Mumbai and Bangalore. He also co-owns an ISL team called Kerala Blasters. He has been put on the 51st spot in the list of highest paid athletes in the world by Forbes, making annual revenue of $ 22 million in 2012-13. Sachin has endorsed numerous brands including Boost, MRF, Adidas, Pepsi, Reynolds, Philips, VISA and Coca Cola, to name just a few. In 2012, he was honored with a nomination to the Rajya Sabha. He has contributed to humanitarian missions too, like supporting underprivileged children and cancer awareness.
Professional Career
Sachin Tendulkar made his international test debut against Pakistan at the young age of 16 years and subsequently, represented the nation for nearly 24 years. He went on to make several records, such as being the only player to make more that 30000 runs in international cricket as well as to score a hundred international centuries. He also became the first cricketer to score an ODI double century. He has the credit of playing a total of 6 World Cups for India, out of which the team won the 2011 World Cup. He has been honored with numerous awards including Bharat Ratna, Arjuna Award, Rajiv Gandhi Khel Ratna, Padma Shri and Padma Vibhushan. After an illustrious career, the Master Blaster finally bid a tearful adieu to the game in 2013 after his 200th Test Match.
Save
Save
Save