Rohit Sharma Net Worth, Biography, Age, Height, Girlfriend
Rohit Sharma is a young member in the Indian cricket team, who has become one of the most reliable middle order players for the team, batting on number 4 on most occasions, though he has contributed well as an opener too. This right handed batsman has performed well as a right handed off break bowler too.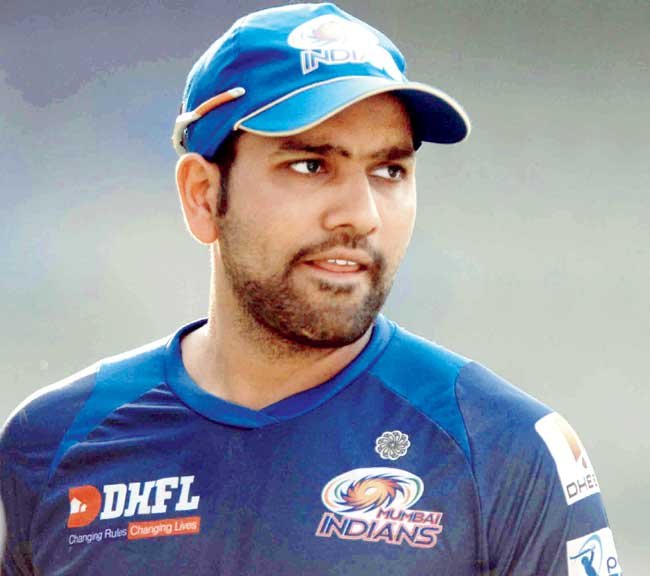 Net Worth: Rs 12.23 crore
Income Sources: Rohit Sharma earns a whopping figure of Rs 50 lakh per annum as his salary. He also makes money from brand endorsements.
Born: 30th April, 1987 (27 years old)
Nick Name: Ro. RO-Hit, Hitman
Marital Status: Single
Height/Weight: 5 feet 10 inches, 72 kg
Personal Background
Rohit Sharma was born in Nagpur, Maharashtra in a Telugu speaking family of Gurunath Sharma and Purnima Sharma, who originally hail from Andhra Pradesh. He received his education from Mumbai, where he was discovered as a cricketing prodigy at a school summer camp by his coach, Dinesh Lad. His excellent performance in Giles and Harris School Tournaments served as a launch pad for his cricketing career.
Career Graph
Rohit Sharma is one of the most dependable middle order batsmen, who are usually seen to rescue the team, when it faces some critical pressure situations. He started his career by playing for Under 20 Mumbai team and then was selected in the Under 17 and Under 19 national teams. He made his international ODI debut in 2007 against Ireland and Test debut in 2013 against West Indies. He came to the limelight in 2007 ICC World T20, where he scored an unbeaten 50 off 40 balls to help the team get a place in the semi finals. Till date, Rohit has played 126 ODIs in which he has scored a total of 3890 runs and 9 Test matches, having scored 570 runs. Sharma has some amazing feats to his credit, including two consecutive centuries in his first two Test matches against West Indies, at Eden Gardens, Kolkata and at Wankhede Stadium, Mumbai in November 2013. He also made the highest individual score in ODIs, of 264 runs against Si Lanka in November 2014.
He has been a part of the Indian team, which has lifted the titles of T20 World Cup 2007, ICC Cricket World Cup 2011 and Champions Trophy 2013. Though he was acclaimed as a middle order batsman, Sharma has t encounter a period of bad form, when his place in the team was captured by Suresh Raina and Virat Kohli. Later, he made his comeback in the team as a successful opener, paired with Shikhar Dhawan in 2013, in Champions League and Tri Nation tournament in West Indies. He plays for Mumbai Indians team in IPL.
His Cars
As a youngster, Rohit was an avid fan of BMW cars and collected pictures of the cars. He once told his friends that he would own one of them in his life. Amazingly, his words became true and today he is a proud owner of a BMW M5 Series White Edition.