Babul Supriyo is a talented singer, who has rendered his voice for nearly 70 Hindi films, besides some regional languages such as Oriya and Bengali. This well known singer has recently joined the Narendra Modi government as the youngest member of the ministry.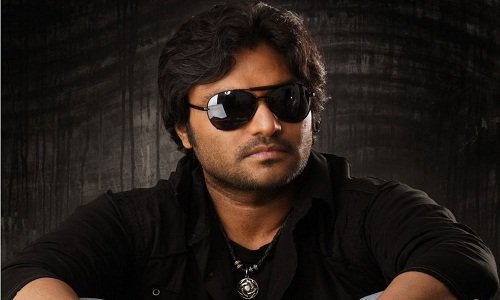 Net Worth: Rs 7.3 crore
Income Sources: Besides having a successful career as a Bollywood singer, Babul Supriyo is currently employed as the Minister of State for Urban Development, Housing and Urban Poverty Alleviation.
Born: 15th December, 1970 (44 years old)
Real Name: Babul Supriya Barai
Height:  5'7″ Feet
Marital Status: He met a girl called Rhea in Toronto during a concert and the two of them got married in 1995, but parted ways in 2006. They have a daughter called Sharmilee.
Personal Background
Babul Supriyo was born in a small town called Uttarpara in West Bengal to Sunil Chandra Baral and Sumitra Baral. His grandfather was a well known composer and vocalist, who was a source of inspiration for Babul. He was named as Supriya Baral by his parents, but at the time he started his career in the film industry, he changed his name because it sounded feminine. Babul Supriyo showed a flair for music and singing at a young age, and he took part in a number of competitions at school and college level. He also performed for Doorsdarshan and All India Radio. After being named as the All India Don Bosco Music Champion at school level, he went on to pursue a graduate degree from Calcutta University.
Career Graph
Babul Supriyo graduated in commerce and started working at the Standard Chartered Bank. After some time, he started a career in singing, for which he shifted to Mumbai in 1992. His first break as a singer came when he was asked by Kalyanji to join his troupe for overseas concerts. The next year, he toured USA and Canada along with Amitabh Bachchan, followed by another successful tour with Asha Bhosale in 1997. He has also featured in a number of stage shows, besides doing playback singing for popular films like "Agni Sakshi", "Dhai Akshar Prem Ke", "Kaho Naa…Pyar Hai", "Hum Tum", "Fanaa" and "Hungama". Babul Supriyo has also shown his acting talent in a few Bengali films, and has also anchored a television show called "K for Kishore". Supriyo has recently tried his luck in politics and has been successful in this field too. He has joined BJP and contested the Lok Sabha Elections 2014 from the party, from the Asansol seat in West Bengal. He has also been made a part of the ministry, being chosen as the Minister of State for Urban Development, Housing and Urban Poverty Alleviation, making him the youngest minister.
Assets
Babul Supriyo has declared assets worth Rs 7.3 crore while contesting for Lok Sabha seat. His property includes four residential flats in Mumbai, three in Lokhandwala and one in Goregaon. He also owns three cars, which are worth over Rs 50 lakhs, he also possesses moveable assets, gold and bank deposits worth lakhs.