India was a country ridden with social evils in the pre-independence era, which is why the society of that period saw the advent of some great social reformers who changed a lot of things to make the country a better place to live in. Even in present time, India has seen numerous social reformers who have fought against social issues like corruption, environmental degradation,and female feticide. Today, India is much better placed because of all these social reformers who helped India in getting rid of these social evils. In addition to this, India owes a lot to these people and let us today take a moment to remember some of the famous social reformers and let us remember their contribution today.
Listed below are the top 10 social reformers in India:
13. Vinoba Bhave
Vinoba Bhave was an Indian social reformer who advocated nonviolence and human rights. In addition to this, he had led many popular movements like Bhoodan Movement. As per the information available, he was the spiritual successor of Mohandas Gandhi because of the act that Vinoba Bhave followed his ideals closely.
Contribution: Vinoba Bhave played a significant role in Indian Freedom Struggle and he was closely associated with Mahatma Gandhi for all the social reforms. His major contribution came as Bhoodan Movement in 1951 when he started donating land to the poor people so that they can cultivate the land and earn a living.
12. Baba Amte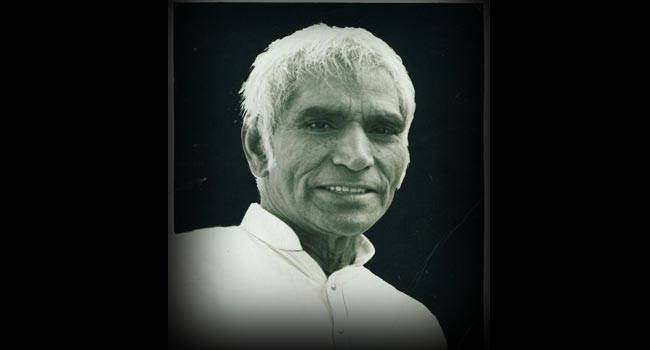 Next on our list is Baba Amte and he had been known for helping many poor people. In addition to this, he has a popular lawyer who fought many battles against British Rule. Baba Amte was born in December 1914 and he passed away in February 2008 because of natural cause. He received many awards in his life for his contribution to society.
Contribution: Baba Amte was involved in freedom struggle for India and he played a major role in Quit India Movement. He received a name of Abhay Sadhak which means Fearless Seeker of Truth. Apart from this, he also helped India in fighting the discrimination against the people suffering from Leprosy.
11. Jyotiba Phule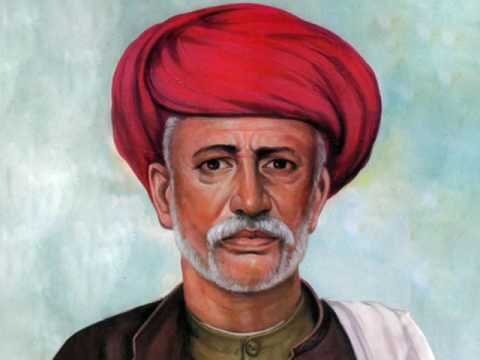 Jyotiba Phule is another popular social reformer in our list and his work mostly revolves around anti-caste campaigns. He is also known by the name of Mahatma Phule and he formed a group called Society of Seekers of Truth. The members of this group fought society to provide equal rights to each and every person.
Contribution: Jyotiba Phule always advocated for the equal rights for each and every man and hence he fought against social evils like untouchability. In addition to this, he also worked for the widow remarriage. Apart from this, Jyotiba provided aplace for widows to give birth and lastly, he also established an orphanage so as to reduce the infanticide rate.
10. Medha Patkar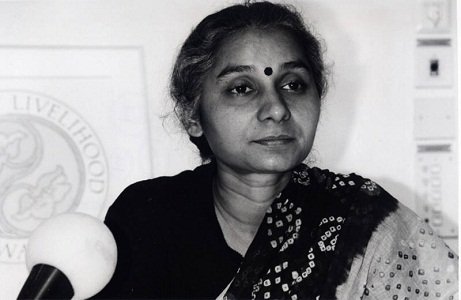 Medha Patkar is a Mumbai based social activist, who has been recognized for her key role in Narmada Bachao Andolan. She carried out continuous fasting, to object against an increase in the height of Narmada Dam.
Contribution: Medha Patkar has been associated with many movements which certainly changed the course of Indian history. She was involved with Narmada Bachao Andolan and Ghar Bachao Ghar Banao Andolan. In addition to this, she was one of the key people for the protest against Tata Motors setting up a factory in Singur. Medha also fought against forceful land grab in West Bengal. Apart from this, she contributed to society in many other ways.
9. Anna Hazare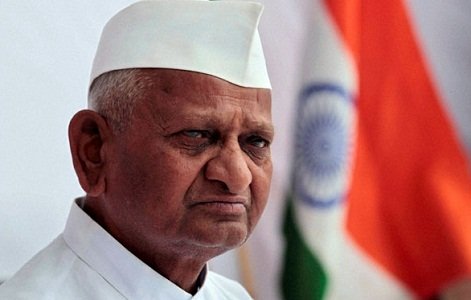 Anna Hazare has become a leading name among social reformers in the country, with his contribution to the field of anti-corruption in the country. He is also known for his service to the mankind and work for uplifting the condition of the poor and rural people of India.
Contribution: Anna Hazare played a major role in the establishment of Grain Bank and Removal of Untouchability in his village. In addition to this, he also advocated for anti-corruption, right to information technology, Lokpal bill movement,and electoral reform movement.
8. Bankim Chandra Chatterjee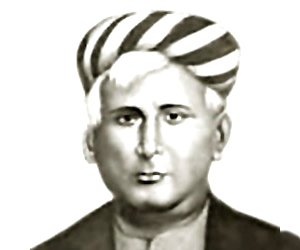 The next name on the list of top 10 social reformers of India is that of the renowned poet and novelist, Bankim Chandra Chatterjee, who brought up social issues like blind faith and social inequality, with his writings. He also created the famous patriotic anthem called "Bande Mataram".
Contribution: Bankim Chandra Chatterjee gave India its national song and he also wrote many novel and treaties. In addition to this, Bankim Chandra Chatterjee contributed in Indian history by writing many amazing pieces of literature.
7. Mother Teresa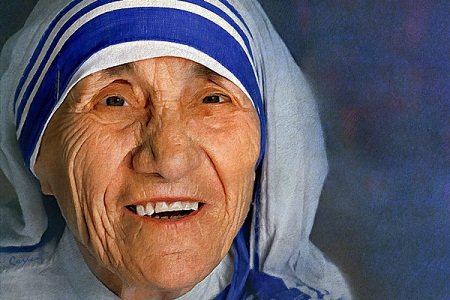 Mother Teresa was a true epitome of compassion, love,and kindness, who spent her entire life serving the poor and needy. Her organization called Missionaries of Charity has been acclaimed for its continuing service to the needy all around the world.
Contribution: Mother Teresa have been involved with many charity programs and she has also helped to manage the homes for the people who suffered from HIV, Leprosy, TB and other such dangerous disease. She also managed many orphanages and she had been known for opposition to abortions as well.
6. Dr. B R Ambedkar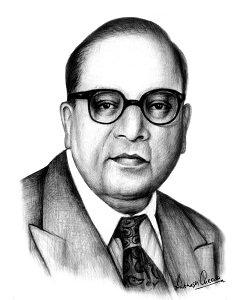 Dr. Bhimrao Ambedkar was one of the most eminent social reformers in India, who fought against social discrimination and thecaste system, which was plaguing the society in the pre-independence era. He was also a leading educationist, scholar and political leader, who was also the Chairman of Drafting Committee in 1947.
Contribution: Contribution of B R Ambedkar revolves around social, economic and politic reforms. He had worked towards the abolishment of untouchability and he had also been one of the prominent personality in Poona Act. Apart from this B R Ambedkar also helped in the removal of the caste system. He was also the part of the drafting committee of the constitution. In addition to this, B R Ambedkar had been involved with the economic planning.
5. Annie Besant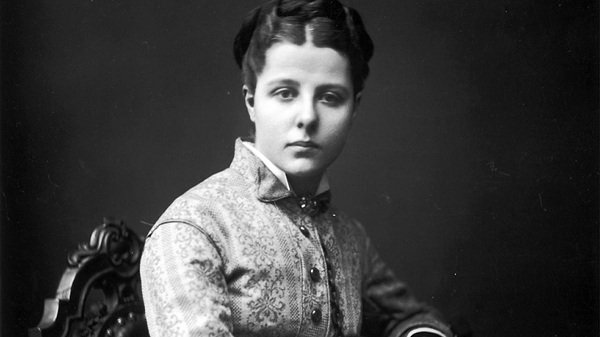 Annie Besant was an Irish woman, who dedicated her life to serve India and work for the upliftment of women in the country. She was a prominent educationist, leader, social worker,and theosophist, who went on to become the first president of Indian National Congress.
Contribution: Annie Besant had been one of the women's rights supporter and British Socialist. She also supported the philosophy of Indian Self-Rule. She also fought many cases for birth starting birth control and many other things which plays an essential role in today's society.
4. Swami Vivekananda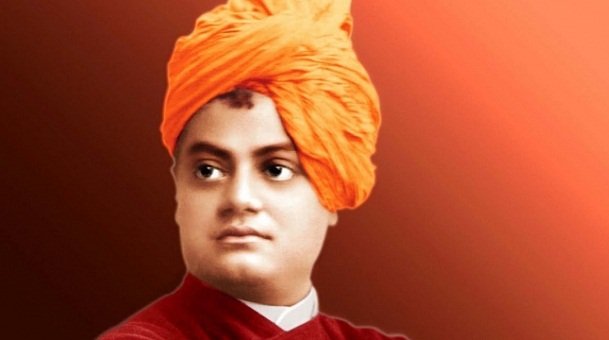 Swami Vivekananda is one of the most well-known social reformers of India, who aimed to bring changes in the Indian society in the 19th century, by encouraging spiritual awakening in them. He was the founder of the Ramakrishna Mission and laid stress on the fact that man is the master of his own destiny.
Contribution: Swami Vivekanand introduced the philosophy of Yoga and Vedanta. In addition to this, he had been involved with interfaith Hinduism. Swami Vivekananda also traveled to India and abroad to distribute knowledge about many topics. A lot of Swami Vivekananda's literary works are available even today which are used for the teaching of philosophy.
3. Swami Dayananda Saraswati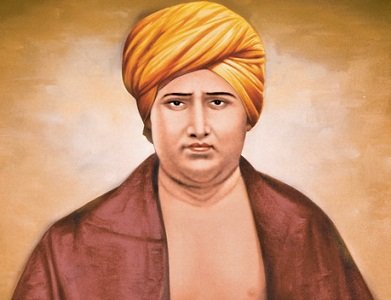 Featuring next on the list of top 10 social reformers in India is Swami Dayananda Saraswati, the founder of the reform movement called Arya Samaj. He gave the slogan of "Back to Vedas" and opposed social evils prevalent in the current society, such as idol worship, animal sacrifices and useless ritual of the Hindu religion.
Contribution: Swami Dayanand founded Arya Samaj and he led many Hindu reform movements. In addition to this, he had also been involved with Swaraj which basically means self-rule and he promoted the philosophy of Indian for India for self-rule. He was also against idolatry and he encouraged the idea of Vedic Ideologies. He also wrote many literary works and Vedic texts.
2. Raja Ram Mohan Roy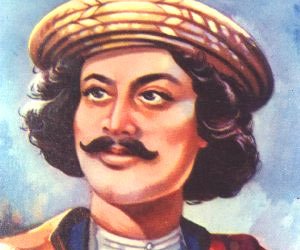 Raja Ram Mohan Roy was a notable social reformer of the 18th century, who played an instrumental role in the abolishment of evils such as child marriage, untouchability and sati pratha. He was the founder of Brahmo Samaj and Atmiya Sabha, the organizations which aimed to do away with orthodox practices in Hinduism.
Contribution:The contribution made by Raja Ram Mohan Roya is very important in Indian history and his contribution is like foundation stone of Indian Independence. He also fought against many social evils like Sati, Child Marriage, Infanticide, Cast System,and Polygamy. He also tried hard to eliminate illiteracy. Apart from this, he also demanded the inheritance property rights for the women. Apart from this, there are numerable contributions made by him in the educational sector as well.
1. Mahatma Gandhi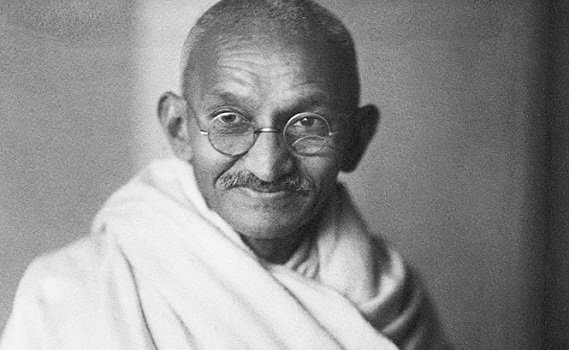 Mahatma Gandhi, the Father of the Nation, tops every list of social reformers in India, with his tremendous contribution to the freedom of the country from the British as well as social evils like caste system, inequality, and social discrimination. He used nonviolence as the means for the fulfillment of all his social goals and wanted the country to become economically self-reliant with education, women rights and social justice to the forefront.
Contribution: Mahatma Gandhi made aninnumerable contribution in Indian History. He led many moments and he also played a significant role in South African history as well.Mahatma Gandhi also led to Champaran Agitation and Kheda Agitations. Apart from this, he also led Khilafat Movement, Non co-operation. Apart from this, he also launched Civil Disobedience movement, Quit India Movement, Salt Satyagraha. He had a major influence on India and today the country is indebted to his contribution.
Pandit Jawaharlal Nehru, Ishwar Chandra Vidyasagar and Kiran Bedi are some other leading social reformers from India. All of them have dedicated their lives to improving the social conditions of the country. Indian society will always remain indebted to these heroes who changed the course of Indian history because of their modern thinking and willingness to change the future.