The word beauty has always been associated with women. Women's beauty has been adorned and considered precious for many ages now. Right from the epic characters to the beautiful Divas of today, beautiful women have stolen the hearts of many Indians. Beauty of women most of the times gets associated with their sexy and attractive looks. While many a times curvaceous structure of women is considered as beauty, many times a skinny structure is considered as sexy and attractive. Whatever may have been the explanation there are still many beautiful sexy women among us who astonish us through their stunning looks.
We present here 10 sexiest Indian Women Alive in the years 2016-2017
10. Madhuri Dixit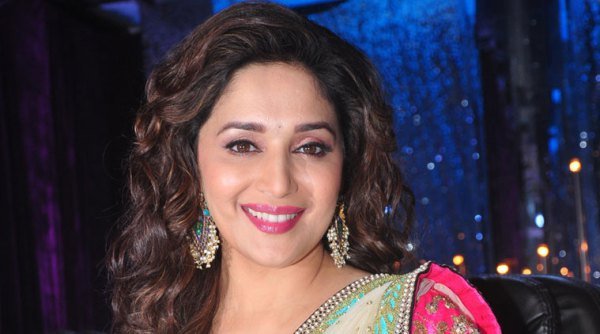 Madhuri Dixit is stunningly mesmerizing getting an unshakeable place in the list of sexiest women in India. Her graceful dance movements make people go crazy and have earned her millions of loving hearts around the world. For the many numbers of years she has served the Indian film industry, she still overtakes all the young actresses in the fields today to astonish the world with her graceful dance movements and presentable physical structure.
9. Shruti Hassan
Born to the legendary actor Kamal Hassan and the yesteryear actress Sarika, Shruthi Hassan is a bundle of beauty. The jubilant and sexy looks of Shruti Hassan have huge appeal among fans across the cine industry. The Shruti Hassan's dream girl looks gels with her attitude towards her profession she is in. With high levels of expertise in acting, dancing and singing, she gives huge hopes for the future to come
8. Jacqueline Fernandez
Born of Srilankan – Bahraini parent combination, Jacqueline is of the world's sexiest model turned Miss Universe. Jacqueline Fernandez won the Miss Universe Title of Srilanka in the year 2006. Her gorgeous looks stole a million hearts and she remains the dream girl for many youngsters around the world. Her film Murder 2 earned her the much awaited name in Bollywood in the year 2011. She got a much coveted chances to perform in many more blockbuster movies like Kick, Housefull 2, Housefull 3 and Race 2. Considered as one of the sexiest women living in India she has immersed herself into social causes
7. Sonam Kapoor
Being the daughter of Bollywood famous Anil Kapoor, she is absolutely young and glowing. This beautiful pretty looking actress performed in Saawariya which won her film fare award, the first one in her acting career. She has involved herself to fight for the rights of LGBT. She has been touring a lot around the world for creating awareness about Breast cancer in women. Being one of the young sexy looking girls in the Indian film industry, Sonam Kapoor endorses many brands acting in a series of advertisements for them
6. Kareena Kapoor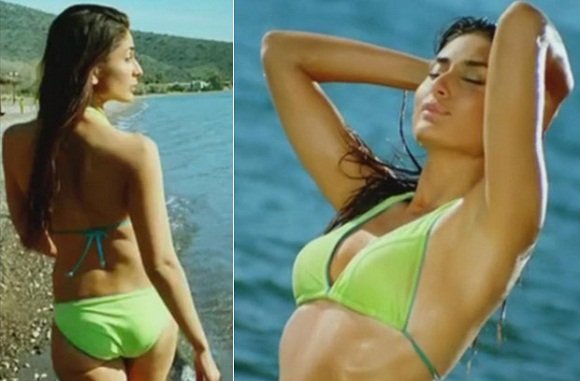 We do not really know if it were her bewitching eyes or the mesmerizing smile that is stuck permanently on the lips that made her the Diva she is today. Kareena Kapoor endorses many international brands and is involved in many philanthropic activities. The well groomed actress has made many hearts pop out with her sexy physique as well as the way she flaunts it over songs and costumes.
5. Aishwarya Rai Bachchan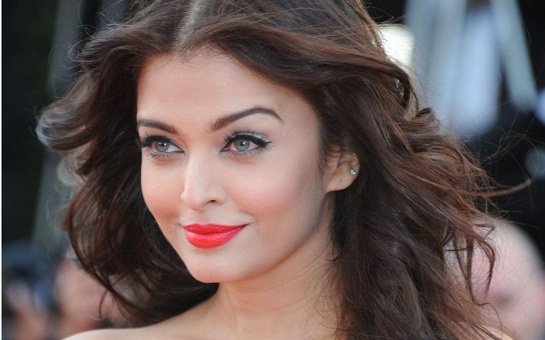 Aishwarya Bachchan needs no explanation. Since she is on this list, we search suitable words to describe her. She became world famous winning the Miss World Award for the year 1994 and from then on, she has never looked back. She is the official brand ambassador for many international beauty brands. She has mesmerized the whole world with her eyes that are absolutely seducing and her body that is highly intriguing.
4. Katrina Kaif
Katrina Kaif is considered as a silent beauty. There has always been an element of mystery in her eyes, looks, manner in which she carries herself and not to miss, the silence she possesses as a part of her character all along. Being one of the highest paid actresses in the Indian film industry, she has performed in many blockbuster movies in Hindi.
3. Deepika Padukone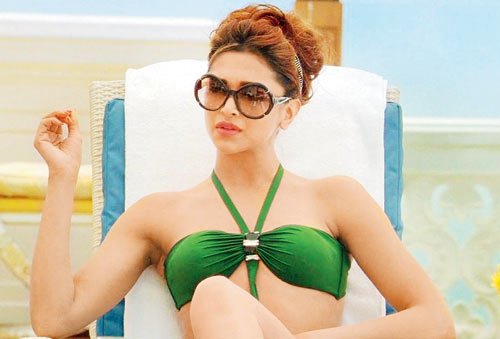 Basically a dancer hailing from the family of the famous Prakash Padukone the badminton player, Deepika Padukone hails from the South Indian city of Mangalore. She was critically acclaimed for her debut file in Om Shanti Om with the great star Shah rukh Khan. She flaunts her long legs as frequently as possible proudly and this adds to her beautiful sexy looks. Deepika no doubt has a bright future in the years to come.
2. Sunny Leone
When you talk about the sexiest woman in India, we cannot really afford to miss out Sunny Leone. She is the most desired women since she is also a famous porn star. Married for many years now, Sunny is undoubtedly the sexiest women in India who never misses an opportunity to flaunt her curves and voluptuous body.
1. Priyanka Chopra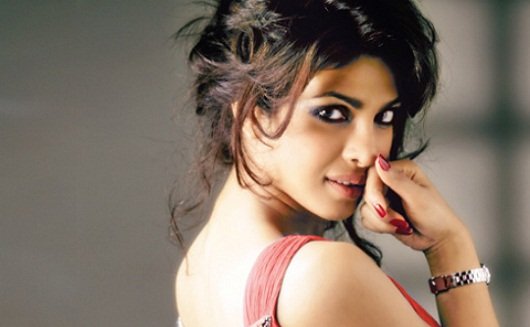 Basically a philanthropist exhibiting interest in a variety of social services, she was appointed as the Goodwill Ambassador for Child Right by the UNICEF. She is involved in creating awareness in the society on multiple areas like Women's Rights, health, educational biases prevalent in the society, Animal Welfare and equality between genders. The Time Magazine rated her as one of the most influential people in the world of our times. The many awards and titles she has won have not made her fly in cloud nine. She remains the young, beautiful Priyanka Chopra after attaining so much of a success.
Save
Save
Save
Save
Save