As an India's Multinational Conglomerate holding company, Tata group was founded in 1868 by Jamshed ji Tata. Since being the one of the customer satisfaction provider company, Tata group gained the immense popularity and purchased number of companies. In 2015-16, it was India's largest conglomerate, and after acquiring a number of companies, these companies employed over 660,000 people.
Each of enterprises operates independently under the Tata company banner and guidance of board of directors. Besides all these, Tata group has financially helped various research, cultural and educational institutes.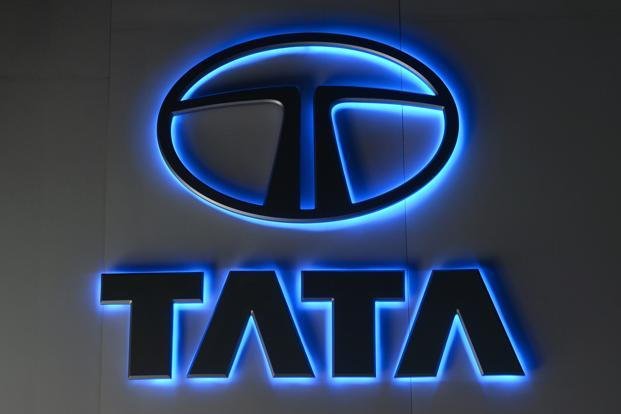 Now here are the key things, one must know about the business giant Tata group
1. It's no doubt India's most popular conglomerate company established by Parsi industrialist Jamshedji Tata in 1968. It has now $100 billion worth and operates in more than 100 countries. In 1912, Tata group expanded the concept of CEO's concept of community philanthropy that takes eight hours of a workday before any other company in the world. In 1917, Tata group brought the medical facilities for employee, modern pension system for the workers, maternity benefits, worker's benefits and profit-sharing plans.
2. One Tata project was intended to be brought together with Tata Group of Companies, which was collaboratively formed taking the companies like TCS, Tata Chemicals and Titan Industries. The project was all about in-home water purification device. This device was called as Tata swach, which costs only rupees 1000. The idea took its form due to the Tsunami disaster that left thousands of people with unclean water.
3. There are only a few areas which are not being served by Tata group. Whether, it's as salt, watch, car or a software package, it has laid his hands on every possible sector. Tata Consultancy Services has once designed a revolutionary software package that helps the illiterate adults to be able to read within 40 hours.
4. The most high profile companies under the Tata group are Tata Motors, which has owned Britain's Jaguar Land Rover, then it comes the giant IT firm Tata Consultancy Services, Tata Global Beverages, Tata Steel and Tata Chemicals.
5. The field of telecommunication is not left behind; Tata offers its Teleservices. Even, Tata group runs a chain of hotels called Taj Mahal Palace, which is another high-end established of Tata group.
6. Across various regions in Globe, Tata has reached in recent years and keep acquiring a number of brands including Britain's Tetley Tea and Anglo-Dutch firm Corus.
7. Four years after making way for Mistry, the leading person or the chairman of Tata group has taken the interim charge.
8. Tata took the form of group in 1991 and kept expanding, which led the expansion to abroad in the 2000s. It took almost 21 years to drive such huge expansion.
9. Each of the enterprises under the Tata Group has its own board of directors who reports to their respective shareholders. Among the notable CEOs, there are Guenter Butschek, the CEO of Tata Motors and Natarajan Chandra sekaran of TCS.
10. Like many businesses, Tata group too is facing a number of problems and turmoil due to the slothful global economy. Volatile currencies and fluctuation in commodity prices led the situation up to this stage. In such phase, revenue of Tata Group slipped to 4.6 percent for the financial year ended in March this year. Among all the enterprises under Tata group, Tata Steel had the most notable situation to think about deeply. It's struggling to get the buyer for the loss-making British assets. In such case, more than 15000 jobs at UK were at risk. Apart from Tata Steel, TCS is running on low profits, as the client has cut their budget due to the competitive market around. Besides the lack of buyers at Tata steel and low profit at TCS, Tata group is also facing the weak sales of Jaguar Lan Rover. On the other hand, Japanese mobile service provider NTT Docomo is demanding Tata pay $1.17 billion settlement payment awarded at an international hearing.
According to the reports, after Mumbai attacks, salaries of the attacked Taj hotels were being paid despite closed status of the palace for the reconstruction. About 1600 employees were being provided for with food and water, first aid and sanitation through the outreach centers for the affected employees. Even, Ratan Tata personally visited the families, who had been affected by the attack. Even, in 2013 Tata relief committee and Himmotthan Society collaboratively as an association was involved in relief work with the government of Uttarakhand to provide help to the affected people. The Tata group also plans to implement the long-term measures for the economic, resource and ecological sustainability for affected people. However, the plan is in the development phase by the team from Center for Disaster Management at the TISS (Tata Institute of Social Sciences) in Mumbai.
Read Also: 11 Most Interesting Facts about Ratan Tata
However, Tata group has faced a number of controversies and criticism, such as high court said that the Tata Tea had grabbed about 3000 acres of forest area at Munnar. Even, in January 2006, in protest against the construction wall of Tata steel plant, a policeman at Kalinganagar, in Orissa set himself on fire. On the other hand, the land acquisition at Singur created huge buzz around.