Katrina Kaif is one of the top actresses in Bollywood in the current times, who has overcome all the criticism about her acting and weak Hindi to reach the top. Katrina is acclaimed as the Baby Doll of Bollywood due to her charm and outstanding beauty.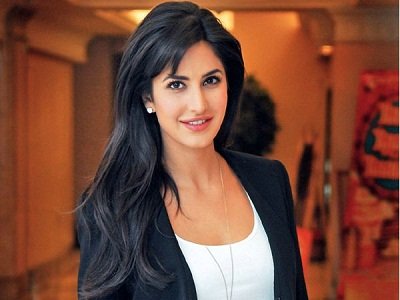 Net Worth: $ 5 million
Income Sources: Katrina started a lucrative career as an international model at the age of 14 and is currently among the highest paid actresses in Bollywood, charging nearly Rs 2.5-3 crore for each movie. She also makes a lot of money from brand endorsements and stage performances.
Born: 16th July, 1984 (30 years old)
Nationality: British
Marital Status: Katrina had a long affair with the Bollywood super star, Salman Khan, who played a major role in setting her career in Bollywood, but the relationship did not materialize. Currently, she is in a live in relationship with the young star, Ranbeer Kapoor.
Nick Name: Kat
Height/Weight: 5 feet 8 ½ inches, 58 kg
Personal Background
Katrina Kaif was born in Hong Kong and belongs to mixed race, with a Kashmiri father Mohammed Kaif and British mother, Suzanne Turquotte. She has seven siblings, who were all raised by her mother after the couple divorced and Mohammad Kaif settled in America. Katrina got her first modeling offer at the age of 14 years, when she was spotted by a prestigious British jewelry brand. She is widely acclaimed for her dedication and hard work, because she improved her poor Hindi language to become a fluent and successful actress today. She made big news when she moved in with Ranbeer Kapoor recently, after her break up with Salman Khan.
Career Graph
Katrina was discovered by film maker Kaizad Gustad, who launched her in the movie called "Boom" in 2003. The film also starred Amitabh Bachchan but bombed at the box office and turned out to be a total disaster. However, Katrina persevered and improved her acting and linguistic skills, finally tasting success in a film called "Maine Pyar Kyun Kiya", which also marked the beginning of her relationship with Salman Khan. After that, she delivered hit after hit, with outstanding performances in "Race", "Singh is Kingg", "Partner", "Rajneeti", "Zindagi Milegi Na Dobara" and "New York". Her biggest successes came in "Ek Tha Tiger", "Dhoom 3" and "Jab Tak hai Jaan". Besides successful appearances in Bollywood movies, Katrina Kaif has acted in Telugu and Malayalam films too. Katrina has received several nominations and prestigious awards for her outstanding performances.
Assets and Cars
Starting as a struggling actress, Katrina has done quite well for herself in just a few years span of time. Earlier she resided in a sea view house in Bandra but has recently moved in with her boyfriend, Ranbeer Kapoor at a new house he has purchased. Katrina Kaif is fond of luxury cars and owns an Audi Q7 which is worth Rs 70 lakhs. The car reflects her amazing taste in luxury cars. She is usually spotted with her boyfriend in the car with her new boyfriend.