11 Most Interesting Facts about Ratan Tata
When the talk of entrepreneur and business houses come up, there's rarely anyone who would usurp the Tata group. Having been established by Jamshedji Tata in1868, the Tata group has rocketed its business to the topmost tier in the nation and abroad.
The group has had many successors in its history but one if there's one name who improved the mirage of Tata Group and made it a global name, its Ratan Tata. Having steeped up to the palette of Chairman in 1991, he carried the baton till 2012 when he stepped down.
It was during his chairmanship, that Tata group acclaimed praise and flourished itself proactively throughout the world. A man of distinctive charisma and stature alongside his philanthropist works, makes him an erstwhile personality. Today, we'd look to dwell deep and unearth 10 fascinating facts about this persona.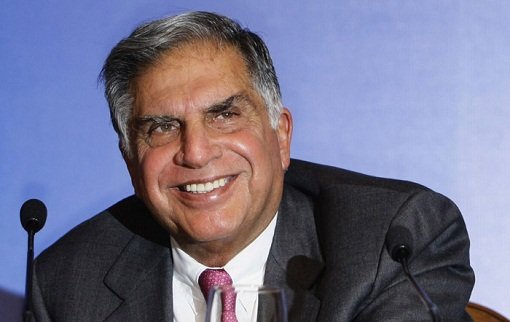 Off we go then. Read along.
11) Was adopted by Naval Tata and Soonoo Commisariat
He was adopted as a child from the distant relatives by the grandmother Navajbai Tata after the death of her husband Ratanji Tata.
He is the great grandson of Jamshedji Tata, the founder of the group.
10) Was raised by Grandmother
Ratan Tata was 10 years old when his parents separated. He alongside his seven years old younger brother was raided by their grandmother, Lady Navajbai Tata
He grew up in Mumbai under his grandmother.
9) Educated at the best of schools and colleges
Ratan Tata started his education in Bombay at Campion School followed by Bishop Cotton School in Shimla.
He shifted back to Mumbai and studied at Cathedral and John Connon School.
He graduated with B.S in Architecture from Cornell University, New York and furthered his study with an Advanced Management Program at Harvard Business School.
8) Rejected a job offer from IBM
Ratan Tata rejected a job offer from IBM at the suggestion of his family to take over the family business after completion of his education.
7) Joined Tata Group as Blue-Collar Employee
Ratan Tata's journey into the Tata group started as a blue-collar employee in 1962 at Tata Steel.
He continued working there till 1971 after which he was shifted to NELCO as the Director-In-Chief.
Read Also: 10 Interesting Things About Tata Consultancy Services (TCS)
6) Took over the Chairmanship of Tata group in 1991
Ratan Tata took over the chairmanship baton from his uncle J.R.D Tata after he stepped down in 1991.
He was criticized for his lack of experience in handling such a bigger group as Tata. Little did they know about what lay ahead.
5) Offered the 'People's Car'
Ratan Tata masterminded the concept of reaching out to the public with the 'people's car' named as Tata Nano.
The car was launched in 2008 and was priced at Rs. 1 lakh.
4) Growth of Tata Group in International Market
Under the tutelage of Ratan Tata, Tata group acquired multiple investments and forayed into the international scene.
The companies acquired under his leadership were Jaguar Land Rover, Tetley, Corus and more.
3) Has invested in upcoming and growing enterprises
Ratan Tata has been encouraging the newcomers in the entrepreneurial sector. He invested his personal savings in Snapdeal.
He also had endorsed various other companies like Ola Cabs, Paytm, TeaBox and more.
2) Multiple affiliations
Ratan Tata has served as the board member on various organization.
He has served as a member of board of Mitsubishi Corporation, Booz Allen Hamilton, J P Morgan Chase and more.
He is also a member of board of trustees of University of Sothern California, Cornell University and RAND Corporation.
1) Receiver of Multiple Awards
Ratan Tata has had multiple accolades given to him over time.
He has been awarded the 'Padma Bhushan' in 2000 and 'Padma Vibhushan' in 2008.
He has also had the honor of being knighted as the 'Honorary Knight Commander of the Order of the British Empire'.
So we reach the end of our factfile on Ratan Tata, an entrepreneurial genius and an inspiration for all. We hope this factfile refreshed the memories of ours.