Tata Consultancy Services which is well abbreviated as TCS is one of the largest IT service providers of India and the world. This is a separate entity of Tata Group for the Information Technology services. The company has come a long way to become one of the largest and growing companies in the world. However, there are some interesting facts about TCS that you may or may not know.
Here are the 10 interesting and lesser known facts about TCS: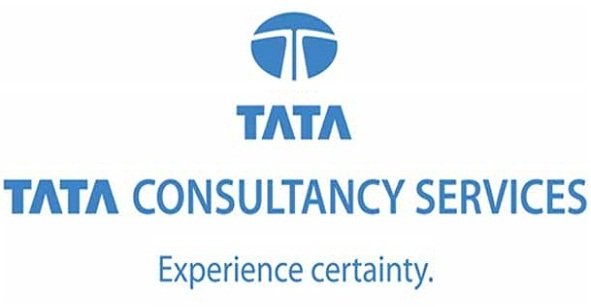 10. High Profit
Recently TCS has become the most profitable Indian Company surpassing the Reliance. TCS is also growing at a large speed despite some setbacks.
9. One for all
TCS has consolidated the subsidiaries of the company under the same umbrella. The companies like Computational Research Laboratories, TCS e-Serve and Retail Full Serve are now integrated part of the TCS. The different subsidiaries are majorly into Banking, Finance, and Insurance industry.
8. Client Satisfaction
The Client satisfaction of the TCS is very high and reputable in the market. It has won many awards but among all, it has ranked number 1 in the client satisfaction in the United Kingdom.
7. The Employer
TCS is the second largest employer of India after Coal India Ltd and the largest in the IT Services. TCS has more than 300,000 employees among them 31% are women. It also has 7.7% Non-Indian employees.
6. Operations
TCS is present in 46 countries and has 230 offices throughout. There are 147 delivery centers as well in 21 countries for the IT giant. Along with all these, TCS has 58 subsidiaries companies present in different locations.
5. The Innovative Approach
TCS has achieved the highest rank for the IT service company in the Forbes World's Most Innovative companies. It is also the first time that any company from India has featured in the list.
4. The Beginning
TCS was founded in 1968 to support the sister concern TISCO now Tata Steel. It also has two other clients Central Bank of India and Unit Trust Of India at that time.
3. Versatility
TCS is one of the most versatile IT companies in the world and India. It is the first Indian company to enter into Bioinformatics. It has also designed the IRCTC and is currently working with the India Post.
2. At the top of the market
TCS is the largest IT service company of India. It is also the 10th largest IT service providers in the world. TCS has also been placed into the Big 4 IT Service Brands in the world. TCS is a huge name in the world market.
1. High figures
TCS has huge figures in terms of business. TCS has $80 billion market capitalization and it is the highest for any Indian Company. The value of TCS is $15.5 billion in terms of revenue and $54.58 billion in terms of assets.
TCS is one of the biggest names in the IT industry. It is going through a good time in terms of revenue and one can only see the growth of the company in the near future.
Things to Know about TCS Before Interview
If you are one of those who is going for interview in TCS than you must know these things about tcs before interview it may be or may be not help you in your interview as most important thing is your skills which helps you to get the job in TCS. However knowing interesting facts about the company you are going for an interview is always great so let's have a glance on interesting facts about tcs.
TCS is a global IT services company. It is one of the largest IT companies in the world, approx 600,000 employees in over 50 countries. TCS provides a wide range of IT services, including consulting, software development, infrastructure management, and business process outsourcing.
TCS is known for its strong work culture and employee-friendly policies. We all know employees of TCS enjoy a variety of benefits, including competitive salaries, health insurance, and retirement savings plans. TCS also offers its employees opportunities for professional development and career growth.
TCS is a good company to work for if you are looking for a challenging and rewarding career. TCS employees have the opportunity to work on some of the most cutting-edge IT projects in the world. TCS also offers its employees opportunities to work in a global environment and to travel to different countries.
Here are some specific things you can do to prepare for your TCS interview:
Research TCS. Learn about TCS's history, mission, values, and services. This will show the interviewer that you are interested in the company and have done your homework.
Practice answering common interview questions. There are many resources available online and in libraries that can help you prepare for common interview questions. Be sure to practice answering questions about your technical skills, work experience, and why you are interested in working for TCS.
Be prepared to discuss your technical skills. TCS is a technical company, so be prepared to discuss your technical skills in detail. This may include discussing your knowledge of programming languages, software development methodologies, and database systems.
Be prepared to talk about your work experience. If you have work experience, be prepared to talk about your accomplishments and how your skills and experience would be an asset to TCS.
Be enthusiastic and positive. TCS is looking for employees who are enthusiastic about their work and who are eager to learn and grow. Show the interviewer that you are excited about the opportunity to work for TCS.
Here are some additional tips for your TCS interview:
Dress professionally. First impressions matter, so make sure to dress professionally for your interview.
Arrive on time. Punctuality is important to TCS, so make sure to arrive for your interview on time.
Be polite and respectful. Be polite and respectful to the interviewer and to everyone you meet at TCS.
Follow up after the interview. Send a thank-you note to the interviewer within 24 hours of the interview. This is a good way to thank the interviewer for their time and to reiterate your interest in the position.
Save