Saree is one of the best Indian attire, which makes everyone look gorgeous and beautiful. It is one such outfit that never goes wrong, no matter what, unless of course you really make it look like a blunder, which is the rarest case. There are many actresses in India, who likes to wear Saree and they flaunt it very gracefully. There was a time, when we hardly saw anyone in the movies wearing a saree, especially the main lead actresses, and then there was a time when the main outfit of the actress in the movie was a saree.
It never goes out of fashion. The sarees are now worn in many ways, fancy ways as it should be called, with different kinds of blouses or cholis, and they are all designer sarees, which makes a lot of women envy. A lot of these actresses wear the sarees to also flaunt the curves, and of course they can, as they have such amazing curvaceous bodies and a few of them wear it out of grace and elegance.
List of  hottest Bollywood Actresses in Saree:
12. Nora Fatehi
Nora Fatehi is a multi-talented artist hailing from Canada and Morocco, making her mark in the Indian entertainment industry. She wears many hats, including actress, dancer, singer, and model. Nora is widely recognized for her scintillating item numbers that have graced Hindi, Telugu, Tamil, and Malayalam films. With her impeccable dance skills, she has earned her stripes as a trained dancer and has left her mark on various dance reality shows.
11. Janhvi Kapoor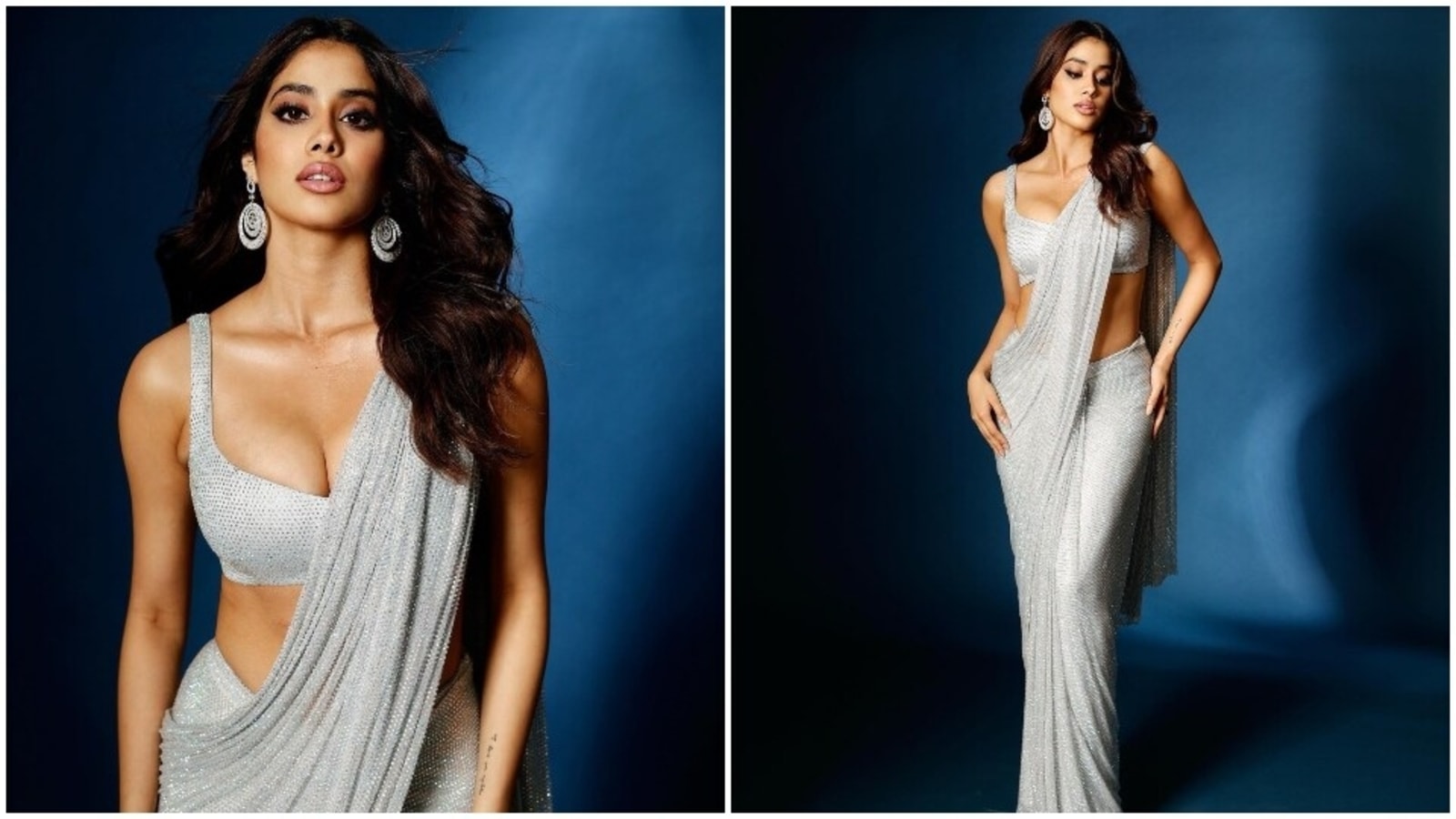 Janhvi Kapoor is an Indian actress who makes her mark in the world of Hindi cinema. She is the offspring of the renowned actor Boney Kapoor and the late legendary actress Sridevi. Her maiden voyage into the realm of acting took place in 2018 with the romantic drama "Dhadak," which struck gold at the box office. Subsequently, she graced the silver screen in notable films like "Gunjan Saxena: The Kargil Girl" (2020) and "Roohi" (2021). Kapoor is not just celebrated for her acting prowess but is also admired for her beauty and impeccable fashion sense. She stands tall as one of the most sought-after young actresses in Bollywood.
10. Anushka Sharma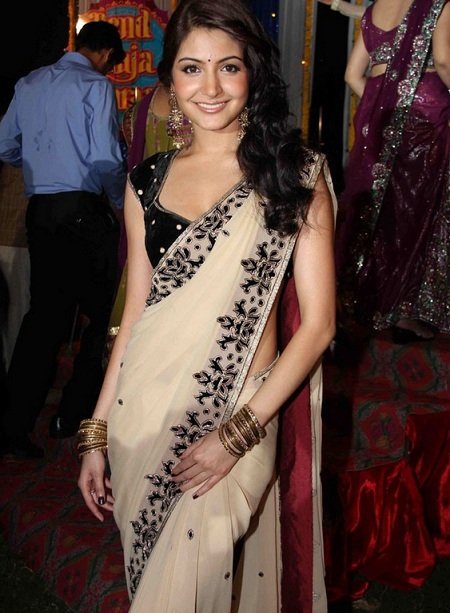 She is a very talented actress and she mostly wears western outfits, but when she wears a saree, she sure makes the people go crazy by her looks and stunning appearance. She knows how to carry a saree and she looks wonderful.
9. Bipasha Basu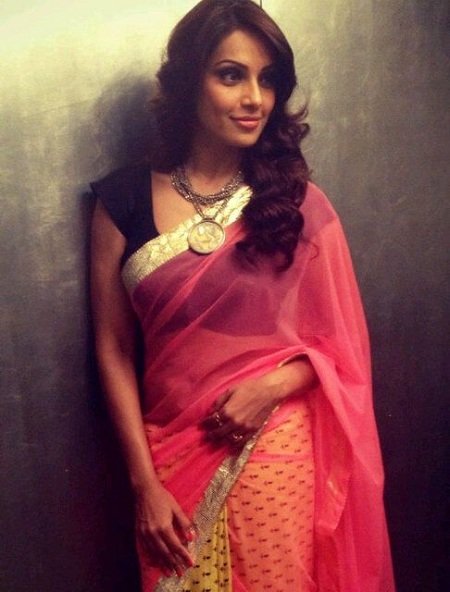 This Bengali chic, has amazing looks, and she looks extremely gorgeous in a saree. Her puffed-sleeved blouses, the amazing designer saree all looks very beautiful. She looks very pretty and hot in a saree and she knows how to carry it properly.
8. Katrina Kaif
Next in our list is Katrina Kaif, she is one of the hottest Bollywood actress and she is mostly seen in other Indian attires and western outfits but saree. But whenever she wears a saree, she looks gorgeous as hell and beautiful.
7. Jacqueline Fernandis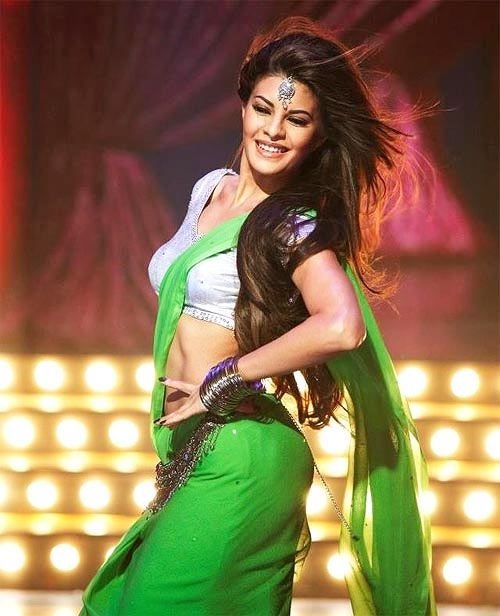 She is a Sri Lankan chic, who is blessed with great looks and wonderful physique. She looks stunning and sizzling hot in a saree. She sure knows how to carry a saree properly with proper grace and elegance.
6. Aishwarya Rai Bachchan
She is one of the best Bollywood actress, who is not only famous in India but is famous Internationally as well. She is one of those people who represent India at larger scale. She looks gorgeous in a saree, and after having been married and giving birth to a lovely baby, Aish looks much more beautiful and gorgeous in a saree.
5. Vidya Balan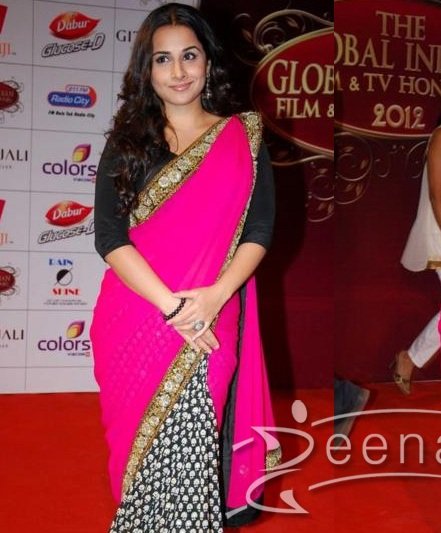 She once made fun of her weight in the Bollywood industry and her dressing sense. Vidya took it as a challenge and today she is one of the best actress and one of the well dressed woman in the B-Town. She looks stunning in her silk saress and she has also set a benchmark for many people.
4. Sushmita Sen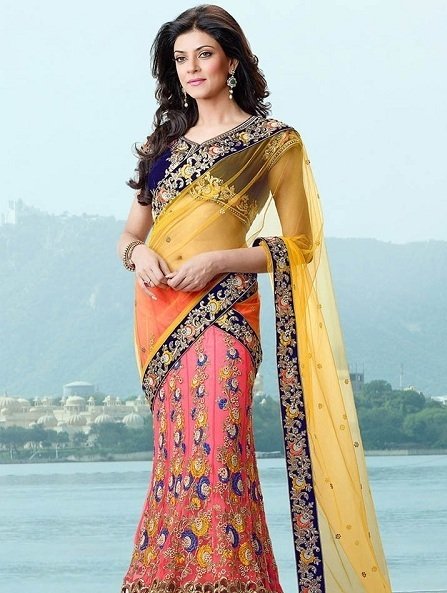 The miss Universe, an actor and a model, Sushmita is one of the actress who look gorgeous in a saree. She has made people fall for her in her avatar in the movie main hoon na, and not only Shahrukh Khan went on his knees for her but a lot of other men as well must have gone down on their knees seeing her.
3. Kareena Kapoor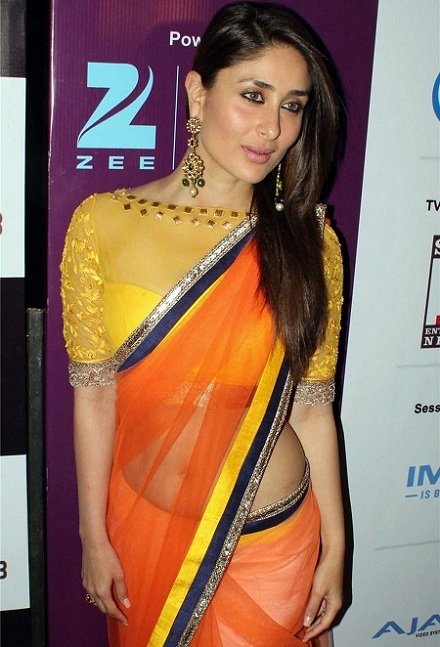 She is another stunning actress, who looks very beautiful and hot in saree. She has got the looks and the proper grace and style to carry Saree. She has got the style, the body and grace to wear a saree and look gorgeous.
2. Priyanka Chopra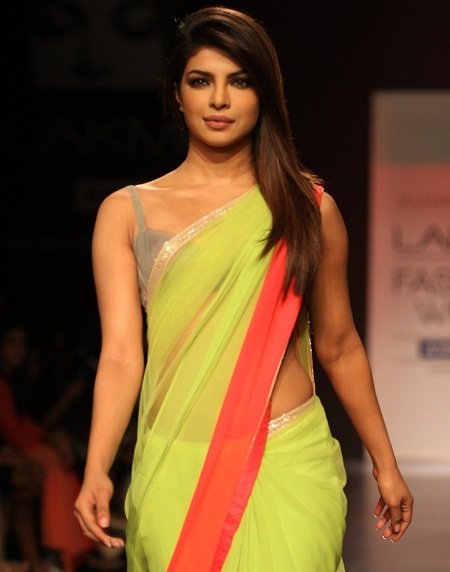 She is one of the best Bollywood actresses in the industry and who is now an International figure as well as the brand ambassador of India. She looks sizzling hot and gorgeous in a saree. Recently she is appeared in Quantico, an American tv series.
1. Rekha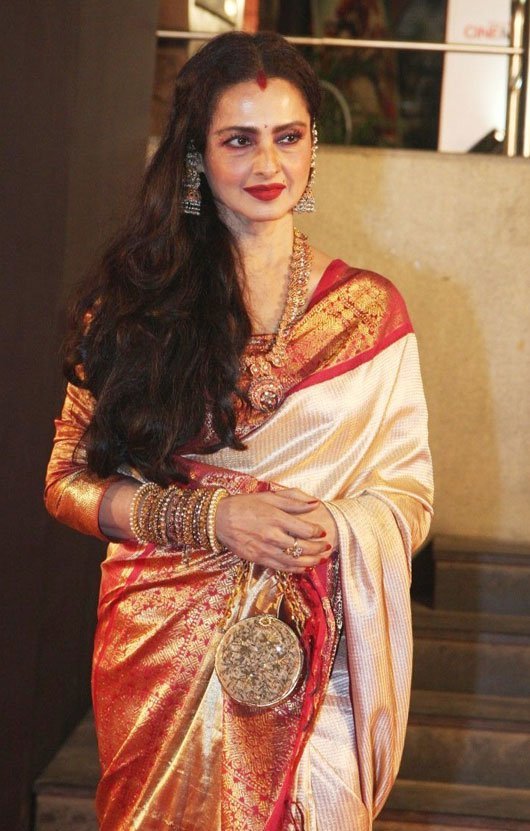 She is the most gorgeous and the hottest actress who looks stunning in a Saree. A lot of actress of today's generation has followed her and her dressing. She looks elegant, graceful and undoubtedly hot in a saree.
Related Topics: