Saree is the tradition Indian outfit, which accentuates the beauty of Indian women of all ages and forms. This outfit has now got global recognition, with many international celebrities endorsing it by wearing saree on international events. Sarees are a hor favorite among Indian celebrities too, in addition to being the staple outfit of the common woman in the country. The market is flooded with a large number of saree brands, which specialize in diverse varieties such as cotton, silk, net, georgette, chiffon and many more designer sarees.
Listed below are the top 10 best & famous saree brands in India:
1. Nalli Silk Sarees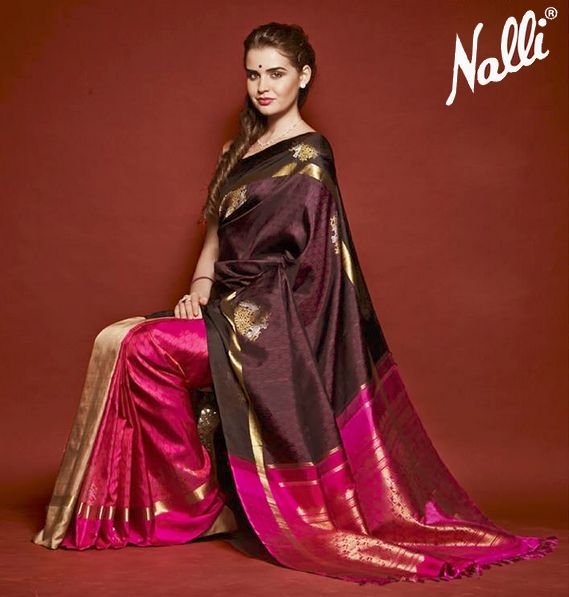 Nalli is one of the best and oldest silk sarees brands in the country, which was established way back in 1928, by Nalli Chinnasami Chetty in Chennai. This brand is famous for its silk and Kanjipuram sarees and has its branches all over the country. Nalli is a trusted name when you are looking for sarees for diverse occasions and tastes.
2. Meena Bazaar Sarees

Another popular saree brand in the country is the Delhi based Meena Bazaar, the hub for traditional clothing for women, including sarees, suits, kurtis and lehangas. The brand store was established in Karol Bagh in 1970. It gives wide options to buyers, offering the finest quality at the most affordable prices. You can buy its sarees online too.
3. Kalanjali Sarees
The next name on the list is that of Kalanjali Sarees, a Hyderabad based company founded by Ramoji Group in 1992. The sarees showcased by Kalanjali include formal to casual wear sarees, including varieties such as banarasi, kota and Gadhwal sarees. Besides sarees, the brand furnishes art products like home décor, paintings, pottery and textiles.
4. Bombay Selections Private Ltd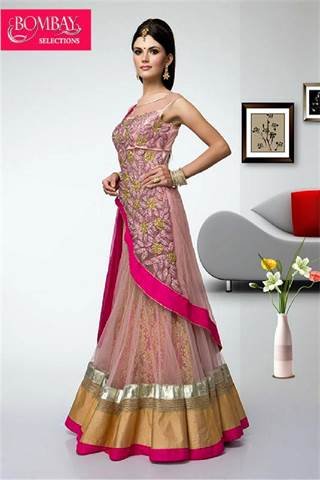 The next name on the list of most famous saree brands in India is that of Bombay Selection Private Ltd, which offers a great variety in bridal, party wear, casual and traditional sarees, in addition to dress materials, salwar suits and lehangas. The brand entered the market in 1993 and has its exclusive showroom in Delhi.
5. Satya Paul
A brainchild of the famous designer Satya Paul, this designer label in sarees was launched in 1985 and has its brand stores all over the country, where you can buy ethnic wear, sarees, scarves and designer bags too. The brand uses more of silk fabric and brings sarees in various price ranges.
6. Kalamandir