Malaika Arora Khan is a famous personality in India, especially in the Indian world of entertainment. She has been into a lot of television shows in the country as well as films. She is also an excellent dancer. In fact, she 's featured in the 1998 official video of the dance music titled "Chaiyya Chaiyya" as well as in the 2010 official video of the dance music titled "Munni Badnaam Hui". She is also an in-demand model, television presenter, and VJ. Right after her marriage, she focused on film producing.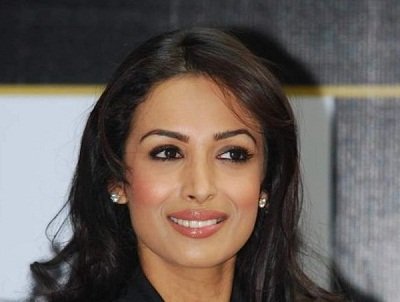 Net Worth: $10 million (Estimated)
Sources of Income: Before her marriage, Malaika Arora Khan mainly gained money from her various jobs like being an actress, VJ, model, television presenter, and a dancer. Her earnings in these jobs are no joke. After her marriage, she concentrates on producing movies through her and his husband's movie production company known as Arbaaz Khan Productions.
She is now earning a whopping amount of $100,000 per month, and $1.2 million every single year.
Full Name: Malaika Arora Khan
Born: 23rd August, 1973 (43 Year)
Marital Status: Way back in the year 1998, she tied the knot with the renowned Indian film director, producer, and actor named Arbaaz Khan. In the year 2002, they were blessed with one angel.
Height/Weight: She stands 5 feet and 6 inches, and weighs 54 kilograms.
Personal Background
 In the eastern part of Mumbai City, particularly in the town of Chembur, is where Malaika Arora Khan was born and raised. She is a daughter of a Malayali Catholic mother and a Merchant Navy father. The name of her father is Anil Arora, while her mother is named Joyce Polycarp. At the very young age of 11, she already experienced a painful scenario in the family, and this was when her parents got divorced. Grace Polycarp, who happened to be her aunt, was the principal of the Swami Vivekanand School, and this was where she spent his memorable high school days. From the first grade up to ninth grade, she studied in Holy Cross High School Thane. In tertiary, she attended Jai Hind College.
Career Background
 When Malaika Arora Khan was chosen to be one of the very first MTV VJs, she then grabbed the opportunity. It was also the time when she tried her luck in the modeling world. She starred in a number of advertisements such as in the album songs of "Chaiyya Chaiyya" in 1998 and in "Gur Naal Ishq Mitha". In 2000s, she was given with some opportunities to have cameo appearances in a number of movies. In 2008, she made her breakthrough movie titled "EMI". In the year 2010, she was featured in "Munni Badnaam Hui", which was the item song in the movie titled "Dabangg". In 2012, she was chosen to be the celebrity endorser of Taiwan Excellence. In the year 2014, she had a cameo appearance in the Bollywood movie titled "Happy New Year". In the year 2015, she started being serious in producing movies together with her husband.
Save