Bollywood Industry have the credit of launching many new and talented faces every year who do not strike every heart with their breakthrough performance but they are also termed as the "Next Bollywood Superstars" by majority of the critics. Varun Dhawan is also one of the faces in the Indian Film Industry who got great appreciation right from his first film.
Varun Dhawan is one of the children who came to the world with a silver spoon in his mouth. Being an offspring of a celebrity is not less than blessing. Varun Dhawan is such a child who got David Dhawan, a famous Indian film director, as a father but Papa Dhawan did not help him to make his dreams a reality. All credit goes to the sole hard work of Varun himself. Let's discuss about this very talented Bollywood film star by starting with his career.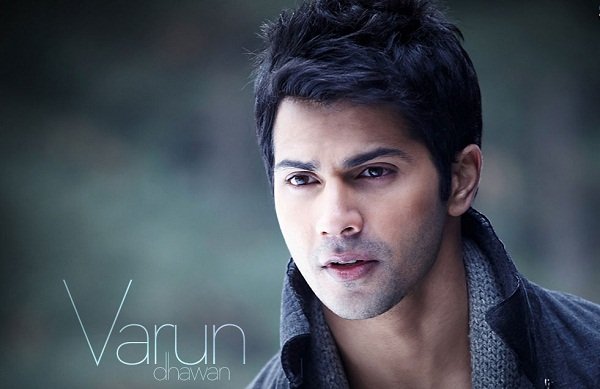 An Overview of Varun Dhawan
Born on April 24, 1987, Varun Dhawan is the youngest son of acclaimed Indian film director David Dhawan. He got his bachelor's degree in Business Management from Nottingham Trent University, United Kingdom. Although being a management professional, Varun always dreamt to be an actor, guess it's his genes which forces him to be an actor.
Varun Dhawan started his career in Bollywood as an assistant director for the film of 2010 "My name is Khan" under director Karan Johar. He always wanted to be an actor but Papa Dhawan refused to launch him under his home production. Karan Johar took the responsibility and launched him in 2012 with the film "Student of the Year". The romantic comedy debut film of Varun Dhawan was a success and he got nominated as the "Best Male Debut" by Filmfare.
He played leading roles in the comedy films of 2014, "Main Tera Hero" and "Humpty Sharma Ki Dulhania". In 2015, two of Varun's movies were released namely "Badlapur", a crime thriller movie and "ABCD 2", a dance film. This handsome hunk is on the verge of being the next superstar of Bollywood.
10 Most Interesting & Unknown Facts about Varun Dhawan
Although Varun Dhawan is an open personality but there are some f=interesting facts about him that majority of his fans are unaware of. Below is the list of 10 most interesting and unknown facts about Varun Dhawan:
#1. According to his parents, David Dhawan and Karuna Dhawan, Varun was a very naught kid during his childhood.
#2. Varun has a strong bond with his elder brother Rohit Dhawan and they are practically inseparable in real life.
#3. Papa Dhawan refused to give him a break in Bollywood under his home production.
#4. Varun is a great fan of comedy actor "Govinda" and he gave him a tribute with his film "Main Tera Hero" released in 2014.
#5. Varun started to take his role in "Badlapur" pretty seriously and began to isolate himself. He stopped hanging out with friends and partying that his mother got pretty much worried about him.
#6. Varun wanted to be a wrestler in childhood and he is a fan of wrestling star "The Rock" who also acted in "Fast & Furious 7". Dwayne Johnson (The Rock) also wished him on his birthday.
#7. Varun performed at the fund raising event to gather funds for the flood victims of Uttarakhand.
#8. Varun's nickname is "Pappu" which his father used to call him.
#9. Varun Dhawan is also a die-hard fan of "God of cricket" Sachin Tendulkar. Both stars share the birth date as well.
#10. Varun Dhawan also played a role in the movie "Chashme baddoor"