ISKCON is the gift of Srila Prabhupada to the modernized world. Based on the Chaitanya Mahaprabhu teachings, it is open for everyone irrespective of religion, gender, nationality, and caste. If you will read about the life of Prabhupada, you will be struck by the hard work and unmatched devotion which helped in establishing an amazing movement worldwide at the age of 70.
It is a personal choice to believe in an ideology. The main objective of ISKCON is the matchless experience of consciousness of Krishna.
How one can join ISKCON?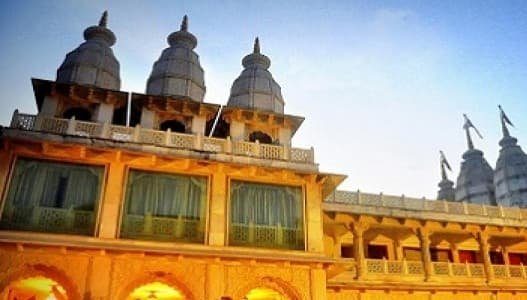 Well, no such qualifications are required for joining ISKCON, except the determination that one has to follow, including the rules & regulations of becoming an ideal member. It is a desire to know more about Krishna and practice consciousness about Krishna. One has to behave decently inside the temple.
Some basic steps to join ISKCON
First, every candidate that wants to join ISKCON needs to have a sponsor, mainly a senior devotee in the location. The sponsor passes an initial qualification report of the candidate as per the order rules of GBC.
Then the candidate who is willing to join ISKCON, they have to fill up an application form that must include the following:
Candidate's age
Data important for performing an astrological analysis
Single or married
If married previously, then information related to when divorced or separated from the wife or husband, including the divorce papers or legal separation has to be submitted. If needed, then a written statement by the wife that her former is taking up sannyasa.
The records of scriptural tests need to be attached. One has to pass the examination called Bhakti Sastri, which is a minimum qualification for applying to be a sannyasa candidate.
A letter with a resume detailing the devotional devotee career inside or outside ISKCON
Letter explaining the reason of devotees for they are willing to take up Sannyasa.
Criminal record, if any
Information related to opinion on some of the controversial subjects.
Signed loyalty oath to the ISKCON
An endorsement letter from the managerial body or local GBC
Names of ten senior devotees of ISKCON that can give assessment related to qualifications of devotees for taking sannyasa
The names of five senior devotees that one can trust and can act as the experts and give feedback of Sannyasa ministry as to the devotional advancement and preaching of devotees.
An affirmation by a devotee that they are willing for traveling and preaching in the areas which are designated by the Ministry of Sannyasa and the executive committee of GBC for 1 to 2 months in a year.
As soon the candidate submits their application it is reviewed and then they are interviewed and others that are known to the candidate, his devotional history, and qualifications. If confirmed, then a recommendation to the GBC body is made. When you get selected, it doesn't mean that you can take up the sannyasa immediately.
You can be put on waiting for a different amount of time as per your age and other factors. For example, at the age of 45, the waiting period is 3 years, and the age of 40, is 4 years and at 35, it can go up to 5 years.