Nowadays the technology has improved worldwide. With this advanced technology, you can easily order food online from your home. This is possible with the best help of online order food companies like Zomato. It is the largest platform for ordering food and is available in almost all the cities of India.
As zomato is the top-notch company that provides home delivery of food, they need a huge human resource to deliver food in different places. For this, they need zomato delivery, who gets paid as per the delivery.
How To Join and Work as a Zomato Delivery Boy?
If you are the one who is having a bike want to know how to make use of it properly, then a delivery job in Zomato is the best option to go for. Or if in case you are preparing for an examination and want to earn good money together, then also you can take a job as a Zomato delivery boy.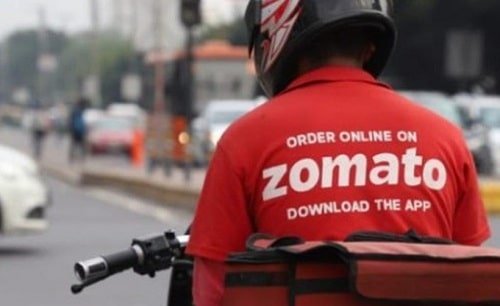 Who is a zomato delivery boy?
Zomato is an Indian app for food delivery. It is co-produced by Pankaj Chaddha and Deepinder Goyal in 2008. With the best help of this application, one can order food of their choice from any of the restaurants located in your city. It is one of the popular apps for food delivery.
Zomato is known for providing premium food delivery services in India and other countries like Canada, Brazil, the USA, Turkey, Sri Lanka, Australia, South Africa, Singapore, etc. It offers good services like POS systems, table management, and reservation, Restaurant discovery and search, online order for the users. Zomato is having a large number of workers.
How you can become a Zomato delivery boy?
Any person with a two-wheeler and smartphone can apply for becoming a delivery partner of Zomato. It is a part-time job.
If any candidate has already worked as a delivery boy, then it is a plus and they can be a team leader.
You need to be 18 years old.
The candidate needs to have an android phone of 6.0 version or higher than that with 2GB RAM.
A two-wheeler has to meet all the safety needs and applicable laws.
You need to have a registration certificate, driving license, & insurance certificate.
What are the benefits of a Zomato delivery boy?
After becoming a zomato delivery boy, you can enjoy various benefits which include:
You get weekly payments without having to wait for anyone.
It offers flexible timings, which means you can work late at night, evening, afternoon, or morning.
Offers referral bonus to the best delivery boys
Offers a joining bonus
You can enjoy alluring incentives
Offers an accidental insurance coverage of more than 10 Lakhs and health insurance coverage of 1 Lac
As a zomato delivery boy, you will work on an earn-per-delivery model and can earn great money on each delivery.
How to apply?
You can apply directly to the post of zomato delivery boy. You can submit your CV online and the zomato hiring team gets back soon after reviewing the profile.