Top 10 Best Sports Equipment Brands With Price in India
When it comes to buy sports equipment, everyone wants to get genuine and reliable quality of products. Strong and reliable quality is very important in sports equipment. When you want to buy any sports equipment, you always want to choose a good and trusted brand. In India, you will find various brands of sports equipment that you can choose. These brands are known for various product ranges like sports kits, clothing lines and other related products. If you are looking for a good brand to buy your sports equipment, you can choose from top 10 brands of sports equipment.
Here is a list of best brands of India that are known for complete range of these sports equipment products:
10. Proline
Proline is a well-known Indian brand that was established in 1983. They are known to provide complete range of sports equipment like T-shirts, track suits, sweatshirts, shorts, socks and many more clothing products. In these products of Proline, you will find complete comfort, durability and style. It is one of the reliable sports brands in Indian market. You will also find products of casual clothing for men and women. You will find Proline sports equipment starting from INR 900.
9. Lotto Sport Italia
Lotto Sports is an Italian brand of sportswear products and it was established in 1973. They are known for complete range of sports products like track suits and pants, shorts, T-shirts, caps, socks, backpacks, sweatshirts, sports footwear and many more products. This sport brand is well reputed brand in India because of good quality and style in these products. The sports equipment of Lotto starts in range of INR 600.
8. HRX
HRX was establishing in 2013 and it was introduced by the bollywood star Hrithik Roshan. The varieties of blend of style and substance which drawn attention with the star. They provide excellent services and have the wide selection of capris, jacket, track pants, jeans, sports shorts, casual wear, bags, belts, tights, three-fourths, wallets, sports shoe, perfume and many other products that perfectly meets your requirements. The price range starts from the INR 650 of the products. At this platform you can buy the high quality and world class sports equipments.
7. Ajile
When it comes to buy the sports equipment's, Ajile is second to none. Ajile is a popular and reputed sports lifestyle brand which provide the high quality and affordable wide selection of wide range of athletic apparels, dry fit T-shirts, track pants, shorts, sports casuals, hooded, sweatshirts, three fourths etc for men and women. Here you will get the sports equipments at the affordable price. Surely you will feel comfortable after wearing the fashionable and stylish outfits for the workout. Jabong.com, Amazon.in, Snapdeal.com and Flipkart.com are some of the best and excellent online platform where you can buy the products at lowest price. The price range starts from INR 550.
6. 2go ACTIVE GEAR USA
If you are looking for the premier active brand then this place is second to none. Here you will find the wide selection of ounge set, three-fourth, shorts, vests, track pants, lounge pants, T-shirts, men shorts, socks etc. Now you won't need to lose your pocket much and buy the high quality outfits for the workout. Here you will find the high quality and branded sports products at the lowest price. They are specialized in manufacturing the cotton products which is comfortable during the workout. You can buy the products from the online shopping center and the price range starts from INR 700.
5. Fila
When it comes to talk about the world best sportswear manufacturing companies, Fila is second to none. It was established in 1911. It is considered as the world's largest company that provide the wide selection of produce t-shirts, women tops, outwear, shorts, hoodies, three-fourths, sandals, tracksuits, bags, shoe, track pants etc. Snapdeal, Amazon and Flipkart are the best online store where you can buy the sportswear with the range of 750.
4. Reebok
There is hardly anyone who does not know about the global athletic footwear and Apparel Company, Reebok. It provides the world class and top rated sports items such as training equipment, shoes, accessories, workout clothing etc. Now you won't need to lose your pocket much and keep yourself fit and fine by wearing the sportswear. This brand is very popular and provides the products at Amazon, Flipkart, Myntra.com, Paytm.com, and Snapdeal. The price range starts with 990.
3. Puma
Puma is considered as the German brand which is popular for design and produce athletic, casual footwear and accessories and apparel. To buy the sportswear you can visit to Puma and buy the wide selection of the manufacture training kits, jacket, women's sports bra, hoodies, shoes, tracksuit, T-shirts, shorts, capris, track pants etc. The price range of Puma is INR 950.
2. Adidas
Adidas is one of the top rated and popular brands all over the world. It is specialized in providing the ich gloves, yoga mats, pants, backpacks, women's tops, socks, track pants, caps, bags, T-shirts, shorts, jerseys, sports bra, tights, sports shoes etc. It comes in the list of second largest sportswear company in the word. The price range started with INR 1150.
1. Nike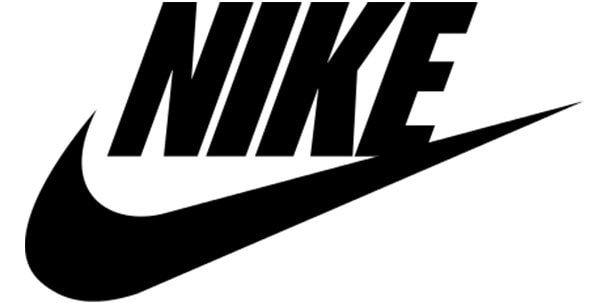 Nike was founded in25 January 1964 and it is considered as the one of the world's largest suppliers of athletic shoes and apparel. You can buy the products with online store like shopping sites like Snapdeal, Amazon and Flipkart. The price range starts from INR 1050.
Ultimately these are the best and top 10 sports equipment brands in India. You can buy the products and enhance your personality and live fit and fine.