10 Best Karwa Chauth Gift Ideas For Wife/Girlfriend
Karva Chauth is a traditional Hindu festival celebrated by married women, mostly by north state women. It is celebrated in fourth day after the full moon in the month Kartik and it is celebrated just one day. On that married women are fasting from sunrise to sunset for the welfare and health of their husbands. Sometimes some unmarried women can do fasting for their loved ones or for their fiancé. Husbands of these women give some valuable gifts to their wife for this. Here are some of the gifts will definitely make your wife happy.
10. Take Her to Tourist Spot
Take her to some tourist place of her choice but make it as a surprise. You should interact with your wife way before the event and never say a single word about it. You should have to know her favorite tourist spot through those interactions. It will make makes her happy and she will be very impressed by this
9. Buy Her Gold
Nothing can make women happy unless gold. Most of the women loves gold so it's better to buy her gold ornaments or if you are rich enough, then buy her a diamond necklace. You can see some extra brightness in her face after seeing gold or diamond necklace.
8. Social Media Tags
Nowadays, Social media are playing a big role to express your love to your loved one. Most of the women like that too. Share your memories about her in social media like Facebook and Twitter or you can make a video of your pleasant memories and upload it in Facebook.  But only problems the effect of your wife reaction is based on how much like that post got? Seriously.
7. Give her a pet
You can present pets to your wife, but before that you have to know about their interest, some of them like pets and some of them don't. You also have to know about which pet did your wife like? If she likes cats, you can present her a cute little kitten to her.
6. Beauty cosmetics
If your wife is a beauty freak, it's really simple take her to nearby parlor and give her want she wants sometimes it will make punctures in your purse. Sometimes some facials making women horrible, but never say that to her instead of praise, her like "you are looking very beautiful in this but you are even more beautiful without this". But use it carefully.
5. Take her to restaurant
If your wife is crazy about some of the food items like Chinese or Italian, take her to some restaurant where various types of foods will be available. Some of them have a dream to eat various types of foods just make that happen. Note: let her tell the order about what she wants.
4. Dress
This Is the Diwali season too, so present her some tradition dress to her. You have to put some effort to find which is best for her and which kind of costumes match her. Never go with your wife for purchase because women never get satisfied. Get the dress of your choice but it is necessary that it will suit her.
3. Kitchen objects
While cooking, she has some problem may be with some kitchen object, but she never tells you about that, but you have to understand it and try to change that kitchen object or may be buying a new thing that's not available in your house like some of the house doesn't have a refrigerator, but she never complained about this to you regarding storage of vegetables or other keep it in cool place things, so you have to understand that and buy her a new refrigerator.
2. Home Decoration
Your wife does the home decorating or cleaning all these years. For a change, you took the initiative and try to clean the house if not possible, at least clean and redecorate some rooms like the kitchen and bedroom. Because women spend most of their life in these two only. Change some of the covers on the sofa or bed to his favorite color and try to maximum effort on this. Every effort you put to make your home look beautiful will be rewarded by your wife.
1. Spend some time with her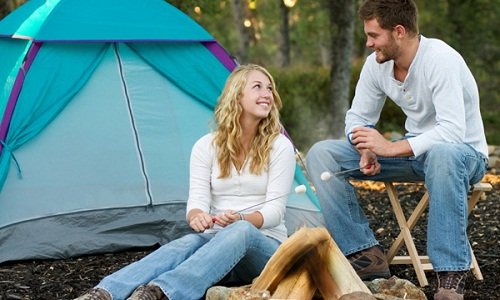 Modern day life is a machine life; we are all looking to earn money. Earning money is our first priority, but you have to change that at least just for a single day. Spend one day fully with her, interact with her and try to resolve some problems between you and your wife and Keep her happy.
This is some of the best gifts that will help you to impress your wife and make her happy and increase her love towards you.
Save
Save