Celebrating the special women in your life does not need a special occasion. Whether it is your mother, wife or sister, they all deserve a special something for their endless support. They are your constant cheerleaders and when the time comes to gift them something, the thoughtful gift is the most appreciated. It is essential to buy jewelry as per her style and wardrobe. Buying jewellery gifts for her can be confusing and some basic things need to be remembered while buying this extravagant gift for her.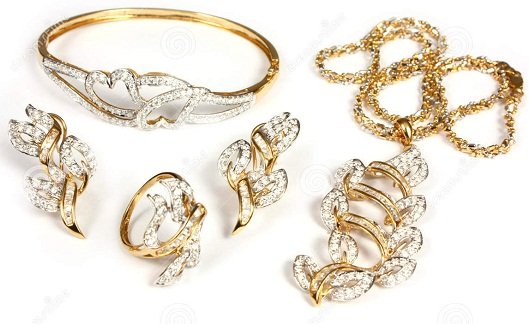 Thoughtful jewellery – Buying a piece of jewellery that she has been looking for or that will refresh a fond memory will be highly appreciated. For example, remembering her favourite colour or shape or pattern can go a long way. You can search for an ornament that resembles a lost family heirloom or one that has historic importance.
Personalized with love – While buying gifts for her, you can opt for the ring or bracelet to be inscribed on the inside. Inscriptions can be inspired by quotes or dates or a simple declaration of love. Getting gold gifts for her with the names inscribed is also a good idea. Such gifts are generally given for anniversaries and can be romantic for you and your partner.
Unique jewellery – Who does not like one of a kind jewellery? The feeling of exclusivity that comes with designer jewellery pieces is unmatched. The effort that goes into finding something extra special for your loved one speaks volumes about how much you care for the person.
Complementary with the wardrobe – Getting jewellery with a specific colour or metal to go with the rest of the wardrobe is a big win! It is generally a struggle to find pieces which will complement all the things in the wardrobe but you can definitely try. Finding something specific like earrings to go with a necklace or bracelet to go with a belt can earn you enough brownie points till the next time.
Double trouble – It is absolutely essential to verify that she does not have the same item that you are buying. Although it will be a good gesture, it's just not practical to have duplicate jewellery.
Pragmatic jewellery – You may want to go overboard to show your affection but it's wise to identify whether the person will be able to wear the gift on a daily basis. For example, gifting a dainty necklace or a ring to a working woman makes more sense than giving her chunky earrings. It can help to review your motivation behind buying the gift in the first place. If you wish to add to her collection of party baubles then chunky earrings would be appropriate.
Couple gifts – These are the current trend and are symbolic of the bond between you and your partner. These generally come with two different designs suitable for either of you. This is a nice gift for an anniversary when both of you can celebrate each other and your life together.
Gifting her jewellery is much more than purchasing and presenting it. Love and mutual respect are what drives relations and make them stronger and better. Jewellery is just a representation of the celebration of that bond that will continue to grow.