Paresh Rawal, a fine gentleman and a great actor who has carved his name into the Bollywood folklore with his impressing acting skills is a maverick of a talent.
He has had various stints with multiple personality roles in the movie world. The fiery villain of the yesteryear, who has been much loved for his comic timings and his presence is truly a diverse actor.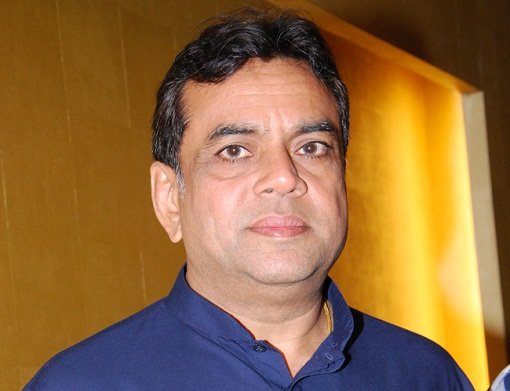 Continuing our series of rolling back the years and looking into the top 10 best movies of Bollywood actors of all time, we're going for Paresh Rawal on our blog today.
Here's the ten of the best movies of him. Go on!
10) Aakhen (2002)
A heist thriller drama film, this one was a recreation of Vipul Amrutlal Shah's play Andhalo Pato (A Blindman's Bluff).
This movie featured Paresh Rawal playing a role of a blind which earned him numerous accolades and acclaims from movie fraternity and alike.
9) Welcome (2007)
This movie was truly a delight to watch.
A masala comedy film featuring awide cast of Nana Patekar, Akshay Kumar, Anil Kapoor, Paresh Rawal and more, it was an entertaining movie and a blockbuster.
The character of Dr. Ghungroo played by PareshRawal was a laughter ride journey throughout the movie.
8) Malamaal Weekly (2011)
A movie involving Paresh Rawal and Om Puri in the leads is hardly a known recipe for success. However, this movie laid to rest to the myth as it earned a hit status among the movie goers.
This movie streamlined a village based story with comedy ride all throughout.
7) Phir Hera Pheri (2006)
A sequel to the hit comedy movie Hera Pheri, this one stands as one of the best performances of his.
It a laughter riot throughout as nothing could be a better laughter therapy than this.
One should never ever miss out on this one.
6) Andaz Apna Apna (1994)
A classic comedy movie which has garnered the status of acult among the movie fraternity in today's date, this one is one heck of a movie.
The movie featured Paresh Rawal playing dual roles of a rich father and a villain.
This one is one of the finest movies Bollywood dished out till date.
5) Atithi Tum Kab Jaoge? (2010)
This one presented Paresh Rawal in a character like never seen before.
This movie is a must-watch for anyone wanting to look into Paresh Rawal's comedy sense. The way he pulled off the role was such a stomach-hurting laughter journey throughout.
4) OMG- Oh My God! (2012)
A satirical Indian comedy-drama film, this one made rounds throughout the nation with its take on the sensitive side of the religion.
It had a story line of a middle-aged atheist Hindu, whose shop gets destroyed in the small impact It includes the legal proceedings against God in the court.
The movie earned immense plaudits for Paresh Rawal.
3) Hungama (2003)
A movie from Priyadarshini adapted from his own film Poochakkoru Mookkuthi is one of the best movies offered by Paresh Rawal.
His portrayal of millionaire businessman in the movie was praiseworthy, to say the least.
The movie made immense rounds around the nation upon release.
2) Golmaal: Fun Unlimited (1994)
A movie by Rohit Shetty, this one features Paresh Rawal portraying a blind in amidst a comedy movie.
The movie was a full-on laughter ride throughout and earned immense acclaims for performances of all actors including Paresh.
It started the sequel of Golmaal continuing for 3 movie-series till date.
1) Hera Pheri (2000)
Will another movie ever topple this? Nope would be the answer. Rightly so, this sits atop on our list of best movies of Paresh Rawal.
The ultimate comedy flick of the decade, this one showcased the nature of Paresh's acting into comedy genre.
The way he played the role of Baburam Ganpatram Apte was such a delight to watch.
Read Also: 10 Best Comedians in Bollywood 
Wasn't the ride all throughout his movie list an entertaining one? Definitely yes. Take your DVD out, play it on, sit back and enjoy the laughter ride that this versatile actor takes us on. His movies never disappoint.