The Bollywood industry initially has no actors who showed off their abs or their physical beauty, unlike today. There is a craze of body buidling in B Town. In this 21st Century, having a great body has become a necessity and everyone is running after it. But how important it actually is? Being fit is something, which is surely needed, but focusing your entire time in creating that abs, uh-uh, that doesn't really sound great. But that does not matter, we all no matter what love to see those six pack abs and the sexy muscular body.
Today, having abs with a fit a body is a trademark and is also the demand of the scripts. The hero has to be powerful, strong, must have stamina to fight and also a little bit of acting. The better they look, the better the movie will be.
There are a lot of actors in Bollywood with amazing body, but mentioned below are the top 15 Actors Who has the best Body in Bollywood when compared to others.
15. Ranveer Singh
Ranveer Singh started his career with Band Baja Baraat and today he is one of the most successful actors in Bollywood. He is 5 feet and 10 inches tall and he has a biceps measurement of 16 inches. He is also a fan of football and he once revealed that he often plays football as it helps him in staying fit.
14. Ajay Devgan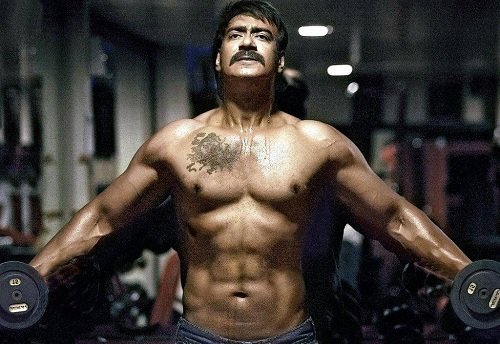 The versatile actor, who has played various roles in the film industry, has also focused on his body with time. With him the famous proverb goes really well, ' the older the better'. Ajay Devgan has proved himself from time and again. His bare chest body in Singham, was the show stealer. No one ever imagined him to have those abs and muscles but he proved everyone wrong.
13. Tiger Shroff
Tiger Shroff needs to introduction. With a height of 5 feet and 9 inches and biceps measurement of 15 inches, he is one of the most handsome actors in Bollywood. He is the son of Jackie Shroff and he loves martial arts and football. At present, he is dating Disha Patani.
12. Shahrukh Khan
The king Khan unfortunately does not top the list of best bodies. He was a chocolate hero, and he came over with that image and he showed us that he can look more than a a chocolate hero. In the movie Om Shanti Om, Shahrukh performed on the song Dard-e-Disco, and it was breath taking. That was the first time when he was bare chest in the song and he looked hot.
11. Akshay Kumar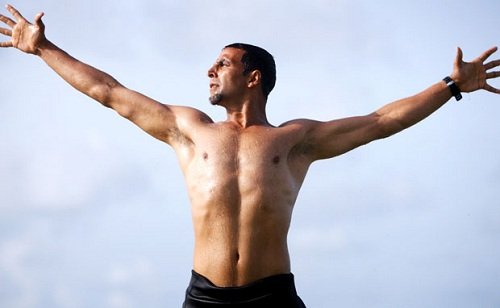 The Khiladi number one, has one of the best bodies when it comes to thinking of the actors who have best bodies and extremely good talent. With his sleek figure and abs, Akshay undoubtedly made a place in the list.
10. Varun Dhawan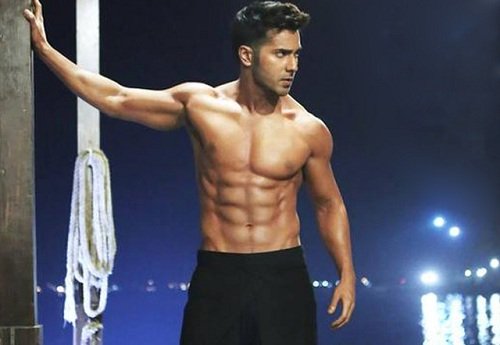 Once a fat is not always a fat, he is rather hot and has a sizzling body with six pack abs. Varun Dhawan, has definitely turned a lot of heads, with his acting, dancing and his amazing body. He is the man who has set examples for those who are overweight and want to lose weight desperately. He is the new chocolate boy with amazing physique and is loved by millions of girls.
9. Karan Singh Grover
Karan Singh Grover is married to Bipasha Basu and he is also 5 feet and 9 inches tall. In addition to this, his chest and biceps measure about 44 inches and 15 inches respectively. He had been in a relationship with Shradha Nigam, Nicole Alvares, and Jennifer Winget before he settled down with Bipasha Basu.
8. Sonu Sood
Sonu Sood has one of the best body in Bollywood. He is almost 6 feet and 2 inches tall and he has a chest size of 44 Inches. In addition to this, his biceps measures 17 Inches. This handsome hulk belongs to Punjab and at present, he lives in Nagpur.
7. Arjun Rampal
Arjun Rampal is not just an Actor but he is also a producer. He has a height of 6 feet and 1 inch and in addition to this, he has a biceps of 15 inches. He also loves to play guitar and unlike other celebrities, he loves cricket.
6. Vidyut Jamwal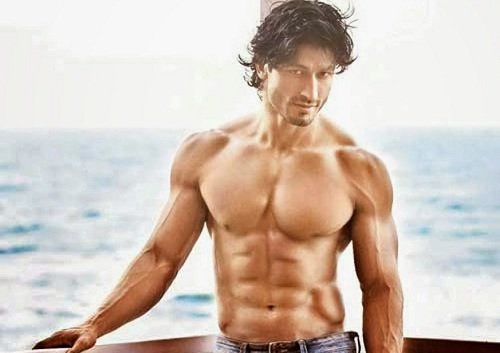 He is obsessed with workouts and in his debut film Force, he looked wonderful with the amazing body and of course his acting. Vidyut is a fitness freak and he works out a lot to maintain his wonderful body.
5. Aamir Khan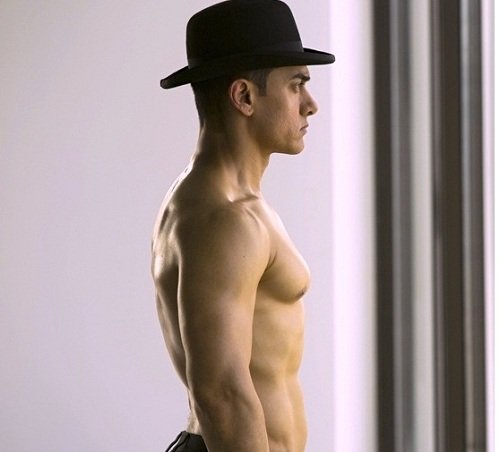 The perfectionist actor, Aamir Khan, has one of the best bodies in Bollywood, as we all have witnessed in Ghajini. His perfect stature, perfect abs and shape made a lot of other people jealous.
4. John Abraham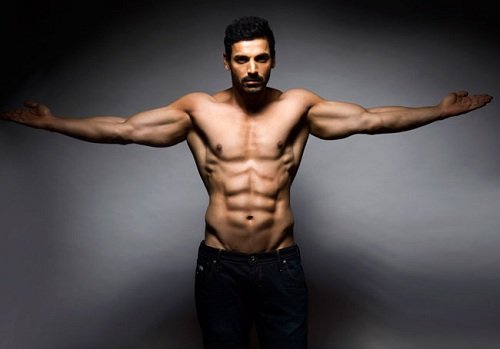 The model turned actor, has undoubtedly the best body. With good looks and style, John Abraham has a secured a place in the list of actors with best body. A lot of guys wants to have a body like him, and he is also famous a lot amongst the young girls.
3. Farhan Akhtar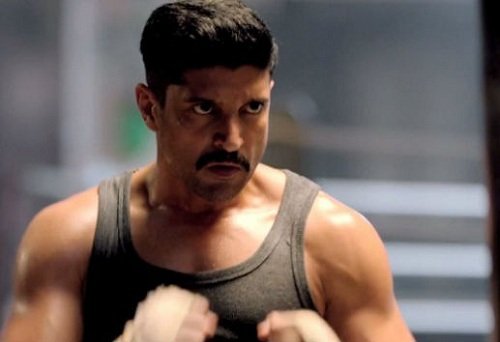 The multi-talented actor-director, is one of the hottest Director in the film industry. In Bhaag Milkha Bhaag, Farhan has shown his acting abilities and also proved that he is not less than anyone.
2. Salman Khan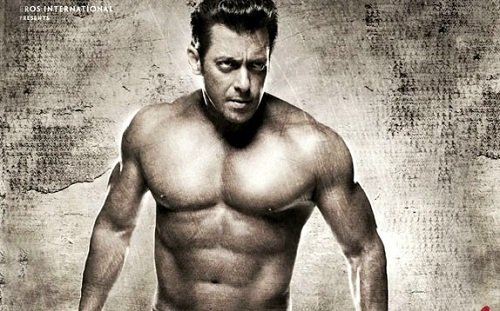 The bhai of Bollywood, Salman Khan since years has been showing off his body. His famous shirt removing act in all the movies has become his signature mark. He is a great actor, with amazing talent and great physique.
1. Hrithik Roshan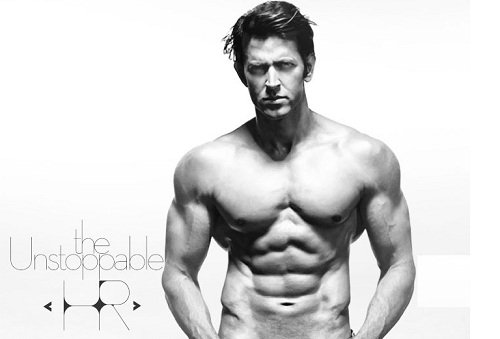 The list cannot be completed without mentioning the name of Hrithik Roshan. He is called as a Greek God in the Bollywood industry. With great looks, stunning voice, extraordinarily amazing body. Hrithik has won several hearts and a lot of girls love him and a lot of guys envy him. He is the man with the best body in Bollywood.