Tiger Shroff is one of the leading star kids in the industry, who has made a mark of his own because of sheer talent, dedication and hard work, rather than making use of the name and fame of his father. He has won many a heart with his brilliant performance in his first movie itself, in which he has proved his prowess as an actor and dancer par excellence.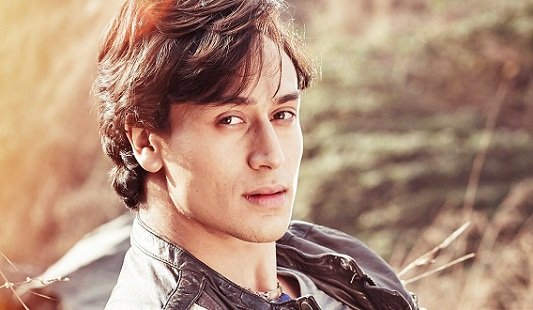 Net Worth: Rs 50 crore
Income Sources: Though Tiger Shroff has inherited most of his wealth and property, yet he has made it big with the first movie itself. He is now making as much as Rs 5 crore per film.
Born: 2nd March, 1990 (25 years old)
Real Name: Jai Hemant Shroff
Marital Status: Single. There have been rumors that he has been seeing Angela Jonsson, a Kingfisher calendar girl, but Tiger has denied them, saying he has never dated a girl in his life.
Height/Weight: 5 feet 11 inches, 69 kg
Personal Background
Tiger Shroff was born in Mumbai and gets acting in legacy from his father, Jackie Shroff, who is a renowned actor in the Hindi film industry. He has a younger sister called Krishna and has royal ancestry from his mother's side as his maternal grandfather was married to a Belgian countess. Tiger was interested in sports and martial arts right from a young age and has earned many a title in martial arts. He has also helped Aamir Khan train in body building, while he was preparing for the movie "Dhoom 3". Aamir was quite impressed with this hard working and talented young man and wanted to launch him, but things did not work out. However, he gave Tiger his best wished for the release of his debut movie. Tiger has also a flair for dancing, which he attributes to his love for Michael Jackson's style of dancing, which he used to emulate as a youngster.
Career Graph
Tiger Shroff got his first offer in 2009, in which he was to play the lead role in the remake of "Fauji", a TV show which starred Shahrukh Khan, but Tiger rejected the offer. The next year, he was approached by Subhash Ghai to work in the remake of "Hero", the blockbuster hit of his father, but this was also not to be done. His debut in Bollywood came in 2014, with a Sajid Nadiadwala movie called "Heropanti", a romantic action thriller in which he co starred with debutante Kirti Sanon. Tiger hit the bull's eye and the film became a huge commercial success, with praise coming in from everywhere for his amazing stunts, unique dance moves and excellent acting. Tiger was termed as the complete package and versatile actor whom Bollywood has been awaiting for a long time. He also won Stardust Awards, Star Guilds Awards and BIG Star Entertainment Awards for Best Performance in Debut Role for the movie. He is also flooded with a large number of offers and two of his big releases, "Baaghi:A Rebel for Love" and "Flying Jat", are lined up for release in 2016.