Arjun Rampal is the man in tinsel town with a dream masculine look and voice. This stud with a killer look has acted in many movies and one of the best suited people for ramp stages. During initial part of his career he was predicted by many to be a future super star, but couldn't really managed to grab the success the way he was supposed to in B-Town.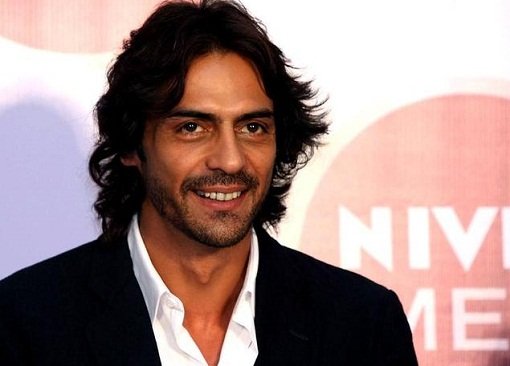 Net Worth: Rs. 14.75 Crore
Source of Income: Arjun's orime financial designation is certainly acting. He is a top ranked model as well. Apart from acting, Arjun is busy with various entrepreneurship as well. Reportedly, Arjun demand 2-3 crore Rupees for doing a bollywood movie. He is the owner of a lavish hotel called hotel Samrat . He is having his production house named Chasing Ganesha.
Date of Birth: November 26, 1972 (42 years)
Full Name: Arjun Rampal
Height/Weight: 6 feet 2 inches, 80 Kgs
Marital Status: Arjun Rampal was the dream boy of many young girls, but finally tied the knot with girlfriend Mehr Jesia Rampal in 1998. Both were in relationship for some days. Mehr is a model, and both came across with each other in a party. Both are having two daughters. It was rumoured of Arjun being in relationship with Suzzane as the cause of the marital split between Hrithik and Suzzane. However, both Suzzane and Hrithik have rubbished any such claims.
Personal Background:
Arjun Rampal is the son of Amarjeet Rampal and Gwendoline. His birth place is Jabalpur, Madhya Pradesh. However, Arjun was grown with his mother as his parents were separated. He is having a sister as well. Arjun has finished his schooling from St Patrick School. Arjun Rampal is a member of PETA; he joined PETA in 2013 to ban horse-drawn carriages.
Career Graph:
Arjun Rampal's debut movie was Pyar Ishq aur Mohabbat. It was a multi starrer, and the movie couldn't do well. Still, Arjun dragged many attentions through his flamboyant personality. He acted in lead roles in various other flicks, but none of they were too successful that made him a character actor eventually. He has done the character that was played by Pran in the remake of Don starring Shahrukh Khan, and Priyanka Chopra. He was seen in a negative role in Om Shanti Om. Both the above were successful at box office. His recent release is Roy with Ranbir Kapoor that is doing well.
Arjun has been seen in small screens as well in a danced based reality show Nach Baliye, where he was one among the three judges.
House and Cars:
Arjun is having a luxurious house in Bandra, Mumbai. Buzz s that Arjun has spent huge bucks in its designing. He is a man known to be very much passionate about luxurious cars. 9It is said that Arjun's favourite from his garage is Mercedes Clarence. Apart from this, there are other names like Porsche and Toyota Corolla have their places in the garage as well. Shahrukh Khan has gifted him a BMW X5 as well.