India is a land of plentiful natural resources and rich ancient culture. The people from all over the world attracted towards India due to its beauty and pride. It would not be possible to completely know, understand and define India in one go, due to a number of ethnicity and culture.
There are a number of things what you see in today's world had been originated in India hundreds of years back. From the Vedas to astronomy, to trigonometry and much more have been contributed by India to this world.
Here is the list of top 10 significant contributions of India to this world
Top Contribution of India To The World
10.  The Game of the Kings – Chess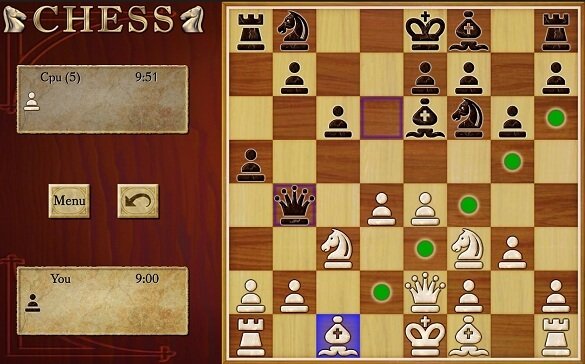 Famous mind game chess has been originated in India around 1500 years back. This is the ancient game first played around 6th century AD in northern India. At that time, it was known as "Chaturanga" which means the division of military in four parts. It was then played in Persia, followed in the Arab region and then in Europe where is was developed as we are playing now.
Read Also: 10 Things India Does Better Than Other Countries
9. Ayurveda
Ayurveda is one of the most important medical contribution of India to this world. It comprises of methods and practices that have been tested and verified for the treatment of human ailments. Overall, you can say that it is not only the medicine but a routine of the healthy lifestyle. It focuses on the use of natural products and herbs for the treatment of human diseases.
8. Sanskrit and the Vedas
During the Vedic period, the historical four Vedas had been written by our Gurus in the Sanskrit language. These Vedas are still existed and become the vital source of information for day to day life. These are the oldest sacred books defines world oldest religions.
7.  Saree
The Saree is the essence of Indian culture. It is Indian woman attire that signifies elegance and modesty. It is India that presented this dress to the world. There are so many designers in the world that use this dress for making contemporary outfits.
6. Number Zero as well as Trigonometry
India has also made its contribution to the world in the arena of Mathematics. Indians invented the number "0" and presented this notion of 'nothing' to the whole world. The zero also forms the foundation for the binary numbers over which all the computer software are established nowadays. The Trigonometry, as well as Decimal System, also invented in India.
5. Namaste
It is essentially a method of welcoming that devised in India. It interprets to, "I bow to you". However, it is in excess of just a welcome acknowledgment. Namaste signifies the friendliness and sociability of Indians. It is also a practice of displaying respect as well as honor. It is assumed that God exists in each one of us and the Namaste depicts that.
4. Yoga
The next name in the list of India's contribution to the world is Yoga. It is the Indian technique for bodily, emotional and psychic discipline. It is basically an art of living. When a person does yoga, he/she gets eternal peace, recovery or 'nirvana'. It is also a scientific training which assists in weight decrease, strain reduction and increases the good health.
3. Model of equality/democracy
India is also reflected as a role model in social equality. There are several countries in the world that wonder that how India manage democracy in their nation with such a big population. The numerous democratic organizations, their activities and the active participation of the public in the nation's matters are commendable.
2.  Information Technology (IT) expertise
From past few years, India has seen an enormous and extraordinary development in the Information Technology sector. The Indian IT business has to turn out to be internationally competitive. There are several important MNCs (multinational companies) globally that aspect from India highly capable and fast IT services.
1. Pluralism
The top name in the list is of Pluralism i.e. unity in diversity. This is the best thing that can describe India in a complete manner.It also comprises of the wonderful mixture of diverse cultures as well as languages. It shows the world its togetherness in diversity along with minute differences.
Save