Kitchen lover women like Mixer grinder as an essential part of their kitchen. Mixer grinders serve several vital purposes and by using this product housewives make their life more comfortable. A good quality Miser grinder helps to prepare many dishes within a minute using less labor. In Indian market you will find many brands with different prices and distinctive features. If you don't have any idea about this product, roll your eyes through this article. Here is a description of 10 best products of Mixer grinders.
10. Philips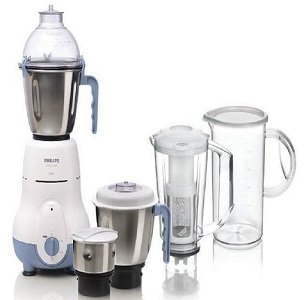 One of the leading and trusted brands of mixer grinder is Philips. In Indian mixer grinder market Philips hold maximum market share. Indians prefer Philips because of its auto cutoff, powerful motor, excellent quality blade etc. A wide range of top-throw design mixer grinders are available only from Philips. Many regular models with various range and capacity are available in Indian market.
9. Bajaj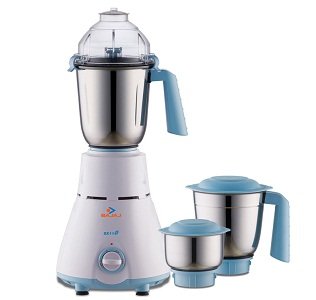 In India Bajaj is a trusted business group dealing business with different domains, one of such domain is its mixer grinder. Models like Bajaj Tornado, Bajaj Helix, Bajaj Hurricane are quite different models with high quality and optimum prices. Main features are-1. Powerful Motor, 2. Motor Overload Protection, 3. Stainless Steel Jars, 4. Multifunctional Blade System etc.
8. Prestige
Prestige is a famous name kitchen appliance from TTK group and is a much known name for mixer grinder in Indian market. Models like Tulip, Stylo, Mist are some of its common discuss models in Indian market that are available at a competitive rate. Basic features are- 1. Overload Protector, 2.Stainless Steel Jars, 3.Fail Safe Coupler etc.
7. Preethi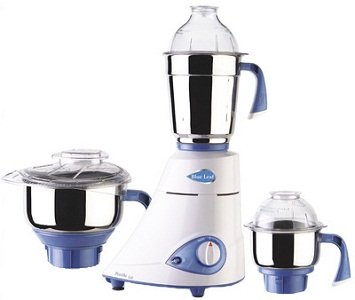 Main features of this model are-1. High Torque, 2. 100% Stainless Steel jar, 3. Faster Grinding, 4. Noiseless D series Motor, 5. polished Steel Blades etc. Models like Power One and Daisy, Magic, Royale, Steele bear such features. Preethi Kitchen Appliances Pvt Ltd was founded in 1978 and at present it exports its mixer grinder in Canada, Indonasia, USA and many other countries.
6. Kenstar
Kenstar occupies 6th position in Indian market by producing quality mixer grinders and its product is available at reasonable rate. Models like 1. Fabio, 2. Slender, 3. Stallion, 4. Senator etc. are popular to Indian housewives. Some of its bright features are 1.Powerful Motor, 2.Stainless Steel Jars, 3.Super Silent 4.Smart Sensor Technology etc.