River rafting has become one of the most popular adventure sports in the country. It is truly an amazing experience, with adrenaline rushing in your body as the white foamy spray of rapidly flowing water falls right in your face, and can be a memorable time of your life. However, a lot of attention needs to be paid on safety too. In India there are lots of beautiful river rafting destinations for adventure's travel lovers.
Here is a list of top 10 best places for river rafting in India:
10. Kundalika River, Kolad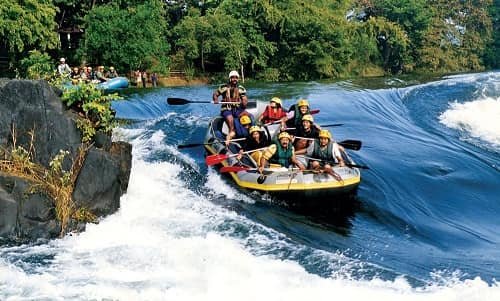 Kundalika River in Kolad, Maharashtra is one of the best places for river rafting in the country. This splendid 15 km stretch of grade 3-5 rapids lies in the middle of Sahyadris and is located close to Mumbai and Pune. Rafting is done during monsoon months when water levels reach high.
9. Alaknanda River, Uttarakhand
Alaknanda River, a tributary of River Ganga, in Uttarakhand is a river rafting destination for adventure lovers. Rafting is done between Chamoli and Rudraprayag and offers beautiful view of the mountains all along the route.
8. Barapole River, Coorg
Barapole River in Coorg, Karnataka is another popular river rafting destination in India. Located on the Deccan Plateau, the expedition begins at Ponya Coffee Estate and is graded between 2 and 4. June to September is the ideal time for river rafting here.
7. Brahmaputra River
The river rafting expedition on River Brahmaputra has its starting point on River Subansari, its tributary at Tuting in Arunachal Pradesh and ends at Pasighat, covering a majestic path of 180 m. the grad 4 rafting gives you an opportunity the splendid beauty of nature on its way, with unparalleled view of the remote hillsides and tribal villages. The season is from November to March.
6. Tons River, Garhwal
Tons is the biggest tributary of River Yamuna, which flows in Garhwal, Uttrakhand and makes one of the most adventurous river rafting places in the country. It is a challenging experience, which carries rapids of grade 3, 4 and 5, which makes it quite unsuitable for amateurs.
5. Bhagirathi River, Uttarakhand
The next name among the top 10 best places for river rafting in India is that of the Bhagirathi River in Uttarakhand, which is graded from level 3 to 4. Rafting is done here from October till May, with the path running from lower Bhagitrathi, till its confluence with River Alaknanda at Devprayag, which marks the point of beginning of River Ganga.
4. Teesta River, Darjeeling and Sikkim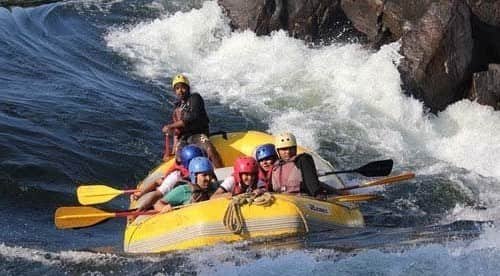 River rafting in the Teesta River flowing in Darjeeling, Sikkim and Kalimpong Hill area, is of grade 4 intensity, which makes it more suitable for adept rafters. Rangit, the tributary of Teesta is particularly known for its notorious rapids. River rafting season here is from the winter months of October to April.
3. Zanskar River, Ladakh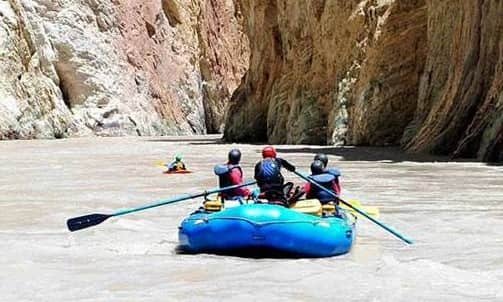 Ladakh is a paradise for river rafters, with two major destinations for them- at Zanskar and Indus Rivers. The Zanskar River gorge reaches an altitude of 12000 feet and river rafting here is carried from Padum to Zimo, ending at the point where Zanskar merges with River Indus. It is a grade 4 rafting experience carried out only in summer months.
2. Indus River, Ladakh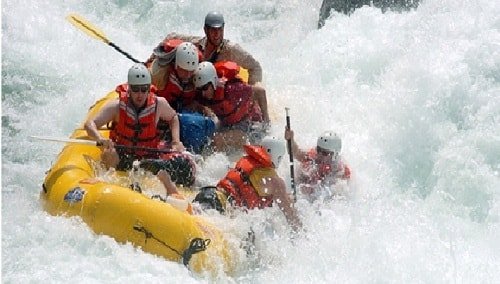 Featuring next on the list of best places for river rafting in India is the Indus River of Ladakh. Rafting is done in the river and its tributaries from June to August every year, when the water levels are high. The rafting route takes you from Spitok to Nimmu, at the confluence of Indus and Zanskar, and finally to Alchi, which houses a temple complex. The rafting here is graded 2-3, which makes it quite challenging.
1. Rishikesh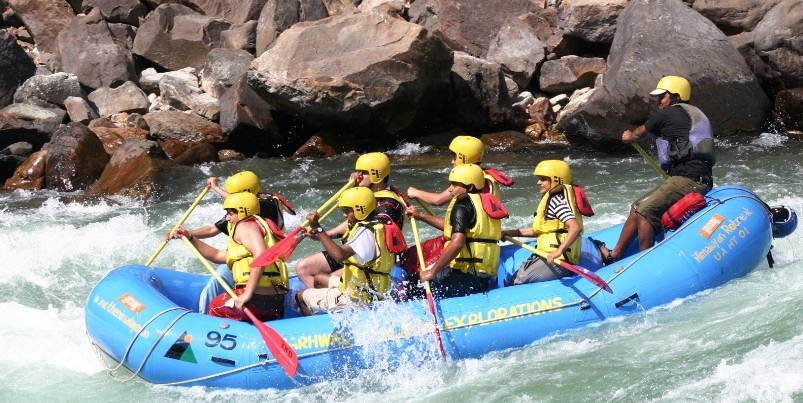 Rishikesh is the undisputed leader among the best river rafting destinations in India. The 16 km stretch of River Ganga from Shivpuri to Lakshman Jhula, makes the ideal place for river rafting, guaranteeing an adventurous ride, abounding in rapids and whirlpools, with curious names like Marine Drive, Roller Coaster and Cross Fire. The best time of the year for river rafting here, is from September to June. Rafting is graded from 1 to 4 at this location.
Read Also: 10 Longest Road Bridges over Water in India
Some other popular river rafting places in India are River Kali (Dandeli, Karnataka), and River Beas (Manali). While you go for river rafting, make sure that you do it only under the guidance of expert professionals.