Reading is a passion for many. Apart from passion, there may be various purposes for reading something. Every reading is based on the circumstances. It may be for information, entertainment, a hobby, etc. Magazines plays a great role in the world of infotainment. They get into the depth of any news which are of common people's interest. Sometimes they may be educated, and sometimes may be humorous. They also provide a space to grow our creativity through the columns for short stories, poems, etc. A number of magazines are available in India in different languages based on different subjects. There are magazines in English language too in India. There are online versions too for most of them for the web savvy generation. Like other language magazines, English magazines also publish write-ups for health, fitness, fashion, lifestyle, cinema, politics, general knowledge, current affairs, sports, etc.
Here is the list of Top 10 Best English Magazines in India from the good to the good.
10. Femina
Femina is a women's magazine published by a Mumbai based company named Worldwide Media. It is a biweekly magazine with a readership of 3.09 Lakhs. The publisher is The Times Group. The magazine was first issued in July 1959. Femina deals with genres such as home science, fitness, beauty, lifestyle and fashion. It is also published in Hindi, Bengali and Tamil.Every year, a beauty contest is conducted by Femina in which one participant is nominated from the country. Online subscriptions are also available for Femina.
9. Cricket Today
There's no surprise that Cricket Today is one of the best seller with a readership of 3.21 Lakhs, in a country like India, with a lot of sports fans. It is a monthly magazine published by the Diamond Magazines Pvt.Ltd. based in New Delhi. It is also available in the digital form.
8. Filmfare
This too is a magazine published by the Worldwide Media which is an associate of The Times Group. It was first published in March, 1952. This magazine particularly focuses the Bollywood movies. It is published in both Hindi and English and has a readership of 3.42 Lakhs. Its published on a fortnightly basis. The Filmfare Award is given under the sponsorship of this magazine.
7. Reader's Digest
It is a magazine published under the India Today group. It has its origin in America and was first issued in India only in 1954. It is a family magazine with a readership of 3.48 Lakhs. It includes articles based on health, advice, humor, etc. Online subscriptions are also available for Reader's Digest.
6. Outlook
The Outlook was first published in October 1995 by Outlook Publishing India Pvt.Ltd. It is a general news magazine based in New Delhi with a readership of 4.25 Lakhs. It covers news from a wide range of topics such as politics, cultural, national and other subjects of common interest.
5. Competition Success Review
It is a monthly magazine founded in 1964 by Mr.S.K. Sachdeva. It is a general knowledge magazine with the current affairs and basic knowledge required to attend competitive exams such as Civil Service, MBA and interviews with Civil Service officials to build confidence in those dreaming of pursuing a career in Civil Services.It has a readership of 4.66 Lakhs.
4. Sportstar
It is a sports magazine published weekly by the publishers of The Hindu. It was first issued in 1978 and now has a readership of 5.28 Lakhs. It is one among the best selling sports Magazines in India. In 2006 the magazine got converted to a tabloid format. Later in 2012, it was redesigned. In 2015 it also launched an online version. Sportstar has its headquarters in Chennai.
3. General Knowledge Today
As the name suggests it is a general knowledge magazine that includes all current affairs of India . It is widely read by those preparing for entrance exams and has a readership of 6.21 Lakhs. It is published every month. The magazine also has an online version. This is also published by the same publishers of Competition Success Review.
2. Pratiyogita Darpan
Pratiyogita Darpan is a bilingual English magazine published monthly by Upkar Prakashan. It is career oriented and publish general knowledge and current issues of the country.  It is a best seller with a circulation of  6.89 Lakhs. Its first issue was published in 1978 and has its headquarters in Agra. In 2011, the Indian Readership Survey estimates an Average Issue Readership of 2.154 million and a total readership of 5 Million.
1. India Today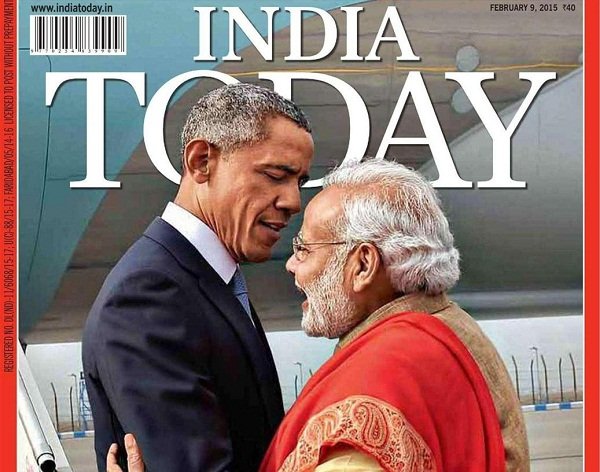 India Today, the best and largest selling Indian English magazine was first issued in December 1975. It is the News magazine published by Living Media company based in Noida, UP. It was established by Vidya Vilas Purie. He appointed his daughter Madhu Trehan as the editor and Aaron Purie,his son as its publisher. It is published biweekly. It has a readership of 16.34 Lakhs. India Today is also published in Hindi, Tamil, Malayalam and Telugu.
Knowledge makes people wise and reading makes knowledge. All the above mentioned Magazines are knowledge providing. Some of them can be a helping hand for PSC, Civil Services and Management exams. These are the best ones and there are even more.Although the new generation has gone web savvy, still there is scope for hard copies of magazines. That is what the circulation reports show. Those having knowledge are always valued by the society.