The introduction of Smartphone range has moved upside down the way we used the communication system, the telephones are no more a conversing thing as Smartphone allow you to use the internet and take snapshots of the things around. Just a decade ago Smartphone was labeled with a high price that counts it out of reach of the middle wage family and people. In India the share of household with middle wage are apparently high, you can call it 60-70% population lives with a tight budget in India so owning a Smartphone at that time was a dream as owning Mercedes.
Seeing people craving for highly technology bliss Smartphone, Chinese top companies commanded their way in India's market with top rated quality and middle range success rate card. Companies like Xiomi, ZTE and Asus took the stage in India and delighted the audience with their new launches, the drastic change in the field now marks 90% of earning India's population is now equipped with Smartphone. Here is the list of Top Chinese Brand marking big with capable India's market, the list will show ranking based on their overall performance in India tagged with reviews of users on different online shopping portals.
10. UMI
The Smartphone company marking ways in India recently is expecting a bright future in India's market seeing early blasting response for its flagship Smartphone. UMI boasts to trigger the most common need of Indian users as Smartphone users, camera clarity, and big battery life. Some of the popular models and Smartphone accessories launched by the company can be named as eMax, Iron, Hammer S, Zero 2, eMax Mini. The Smartphone build with great quality and stunning looks.
9. ZTE
ZTE at the start of its career in India was dreaming big but soon the name doomed as other Chinese and Korean brand dominated India's market with a more advanced set of handset and technology. The company is heading its way with a flop show just like Zopo(Another Chinese Brand Phone), ZTE loses its charm in India after trying a new set of Smartphone especially for India's crowd. The leading model names in the production unit of ZTE in India are Axon Elite, Nubia Z8 Max, Blade S6 and Grand S3.
8. Lenovo
Lenovo the PC and Laptop manufacturer tried its hand in the Smartphone field recently and launched series of successful models dealing with the desired specification of different crowds. Lenovo's Vibe and Note series of phones with semi-phone semi-laptop features seen a positive response from gadget freaks; Lenovo Smartphone are best regarded for faster performance and better gaming companion. Leading models under the flagship are called as A5000, A6000, K3 Note, A 7000 and Vibe X2 Pro.
7. Elephone
The company at present is busy being developing ground level popularity and guessing the Smartphone quality Indian audience desire, the Chinese Company will surely jump to several spots in 2017. In China, Elephone is popular for best in class specification provider with affordable price tags. Some of its well known and appreciated devices are P8000, P6000 Pro, S2, G9, P4000 Trunk and Vowney.
6. Zopo
One of the trendsetter and offering good quality Smartphone developing its kinship towards the initial years of Smartphone, Zopo till date is known to be a good Smartphone developer but the companu=y has lost its worth amongst the crowd. The rush in the market has lagged behind Zopo, new brands a doomed Zopo's monopoly. Zopo has launched several devices some of its leading models are Speed7, Speed 7+, ZP999, 3X, ZP330, ZP920, and ZP600+.
5. Meizu
Meizu in China stands as one of the top companies in the league of Smartphone with its own boasting fastest software has launched series of phones. Leading models launched by the company are M2, MX5, MX, MX2, and MX3.
4. Oppo
Oppo has to find extreme success in last one year as a smart marketing strategy and staring the league with slimmest Smartphone called as R5 measuring 4.85mm last year stands fourth on the list in terms of popularity in India. The main focus of the company is to offer a Smartphone with best quality selfie camera. Leading devices launched by Oppo in India are R7 Lite, R5s, Mirror 5s, Mirror 3, A31, Rix, Find 7, N3 and much more.
3. OnePlus
The trendsetter model launched by OnePlus called as the OnePlus One with stunning looks and features compared to iPhone6S and Google phones labeled its sale on online portals to show out of stock label. The speculation and talks about OnePlus 2 before its release has created lots of buzz about the phone and the company is ready to set another marketing stats and new success record. OnePlus 2 with a minimal price range and maximum technology added and durability marked with the metallic body is all ready to revolutionize the Smartphone competition.
2. Huawei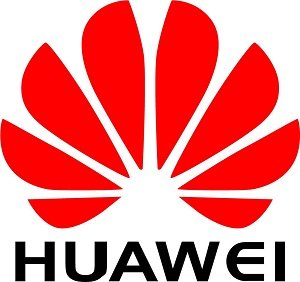 Huawei is one of the oldest Chinese Smartphone or Phone brand in India, the second best Chinese company in India has marked it even bigger with series of Honor models. Recently launched Honor 7i and Honor 7 with stunning looks and performance are rated as the best under the flagship of 25K. Leading other models of Huawei are Mate S, Honor Bee, Honor 6 Plus, Honor Holly.
1. Xiomi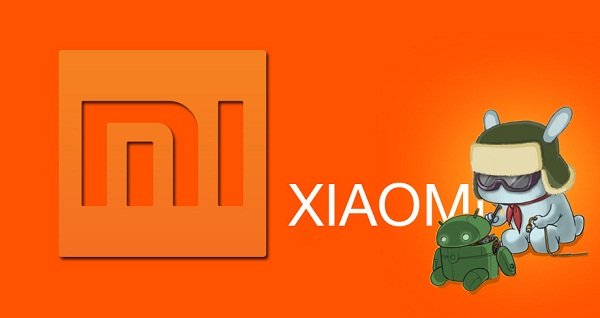 Xiomi is not only the largest manufacturer of Smartphone in India but the company shares the same spot in China as well, Xiomi's mid range Smartphone treasures revolutionized and took the competition to another level. The largest selling models of Xiomi are Redmi Note 2, Redmi Note Prime, Mi 4i, Mi 5, Mi Note Pro. In a short span of time Xiomi has introduced itself as leading Smartphone manufacturer sharing the stage with Samsung.