Hindi Film Industry popularly known as the Bollywood is the second largest Film Industry in the World. The actors and actresses in the Bollywood are extremely popular not only in India, but throughout the World.  They also have a huge fan following and some of the fans are so fanatical that they would do anything to have a glimpse of their favorite star. The alluring Beauty and glamour of the Bollywood actresses have made them rule over the Film audience.  The fame and beauty they possess, happens to be a potential danger for these actresses when they make Public appearances..
There have been quite a number, who have been harassed in Public.
10. Katrina Kaif
Katrina Kaif the ravishing beauty and the favorite actress of the Hindi film goers, had been harassed in Public when she had gone to attend a Durga Puja function in 2005. It was organized by a South Kolkatta's Durga Puja Committee. The gathering was huge and when the Puja was over, a huge crowd rushed from the back and she was mobbed and molested by the crowd.
9. Koena Mitra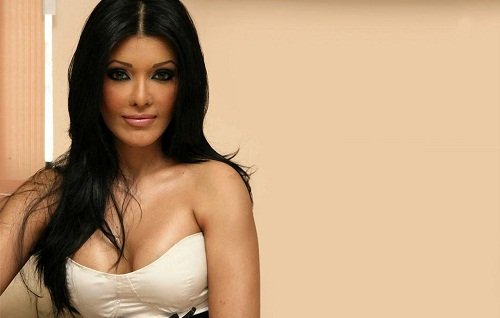 Koena belongs to a Bengali Hindu family. She has done many music videos and commercials and is trained in Ballet. There had been a news that she was groped by some men, when she was in the car park, after the National Awards function, which she later denied, saying she was not aware as to why and how such a news was making its rounds. But a case has been filed and the person has been arrested for molesting her in New Year's party in a five star hotel in Mumbai in 2008.This news has been made Public and it is confirmed.
8. Minissha Lamba
Minissha Lamba was born into a New- Delhi based Sikh family and has played supporting and lead roles in Hindi movies and is a model as well. She had been to Goa for a photo shoot for a Men's magazine in the year 2011. When the photos were being shot on a beach, she was molested by a group of people, which shocked her. But she went on to finish the shoot after she got over the initial shock.
7. Celina Jaitley
Celina Jaitley was the fourth runner- up in the Femina Miss India Universe in 2001. She is the daughter of an Indian Army Colonel from Punjab. In 2005, she faced a molestation incident in Mauritius, when she was giving an interview. She came back to India terribly upset about the incident and ensured that the person was arrested.
6. Sonakshi Sinha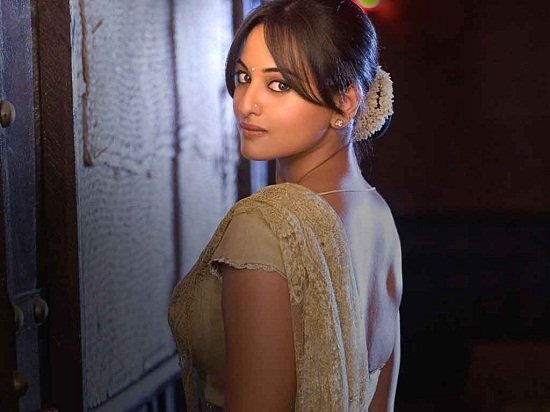 Sonakshi Sinha known as junior Shotgun is the daughter of Satrughan Sinha a former actor and at present the Member of the Parliament. In 2010, Sonakshi participated in an event. She was at an event, when she was harassed by a group of men who tried to touch her, improperly.
5. Sushmita Sen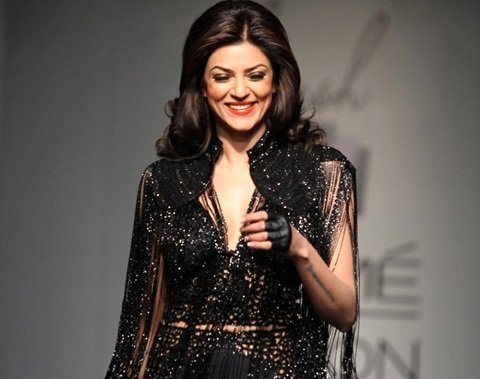 Sushnitha Sen is a model, actress and the winner of the Miss Universe Pageant of 1994.Miss Universe is no exception to being harassed in Public. She had gone to inaugurate a Jewellery store in the year 2011. Everything seemed to go fine. Once she moved out of the store, to get into the car, a huge crowd rushed towards her, before she could react, the men in the crowd molested her.
4. Gauhar Khan
Gauahar Khan was born into a Muslim Family in Pune. She is into modelling and acting. She stood fourth in the Femina Miss India Contest in 2002.This actress underwent harassment of a different kind in a different manner. She was on the sets of a reality show called India's Raw Star on December 2014, when a man suddenly walked up to her and slapped her in public. Later, there were reports that the man had slapped her because he was disgusted with the dress she was wearing, as it was too short.
3. BipashaBasu
Bipasha Basu though often cited as a sex symbol, is one of the most popular and highest paid actresses, who comes under the high-profile celebrities in India. Bipasha attended the promotional event of the film Raaz 3 in which she had acted, in 2012. It was held in Ahmedabad, the capital of Gujarat, where she was harassed by the crowd and there have been reports that a man even tugged at Bipasha's skirt.
2. Sonam Kapoor
Sonam is one of the highest paid actresses in the industry and the daughter of actor Anil Kapoor. In June 2013, Sonam participated in the promotion of the film Raanjhana in which she acted opposite South Indian actor Dhanush in which she was praised for her performance. The promotion was scheduled at a local city theatre, where some fans tried to grope Sonam and she was protected and taken away from the mob safely by her co-star Dhanush.
1. Gul Panag
Gul Panag is an actress, voice actress and model born to Lt.Gen. Panag and since her father was in the Indian army, she has had the opportunity to live in many places in India. Even as a student, she has been interested in Sports and Public speaking. She participated in the Delhi Marathon in 2010. She disclosed later, that while running the Marathon, few men had purposely run too close to her and started to touch her.
For a country like India, which is rich in culture and worship women as God, the number of instances in which women have been harassed is alarmingly high and there are also many such incidents that have not come to light. Bollywood actresses are no exception to such harassment.