Stand-Up India Scheme: Features, Eligibility and How to Apply
Lack of capital, credit history and available business contacts are just few of the roadblocks that young entrepreneurs face. If you are a woman or a member of a Scheduled Caste/Scheduled Tribe (SC/ST), you can now look past these barriers and turn your business idea into a reality by capitalising on the Stand-Up India Scheme.
Introduced by the Government of India in 2016, the scheme is already powering projects specialising in textiles and dyeing, steel manufacturing, packaging, and water RO treatment by providing high-value loans at nominal interest rates. Read on to know more about the scheme that believes in giving every entrepreneur equal opportunity, and how you can apply.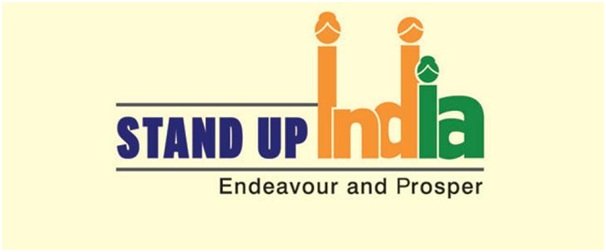 Features of the Stand-Up India Scheme
Under this scheme you can avail of a loan amount between Rs.10 lakh and Rs.1 crore.
The loan is a composite one and includes a term loan and working capital. Further, it covers 75% percent of the project cost. However, if your contribution and financial support you get from any other scheme exceeds 25%, the condition that the scheme will cover 75% of the business cost does not apply.
While a part of the 25% chunk can come from other sources, 10% of the project funds must come from you.
You can enjoy affordable finance as the interest rate you get is the lowest that is offered by the bank for that particular category. This rate will not exceed the tenor premium + 3% + MCLR.
The bank may require you to provide a collateral security of CGFSIL (Credit Guarantee Fund Scheme for Stand-Up India Loans) in addition to the primary security
The loan has to be repaid within a tenor of 7 years. The maximum moratorium period is 18 months.
Working capital up to Rs.10 lakh is provided in the form of overdrafts. Amounts over Rs.10 lakh are available as a credit cash limit.
Eligibility criteria for applying for Stand-Up India Scheme
You should have completed 18 years of age
You must either be a woman or belong to an SC/ST tribe
Loans are available only for financing greenfield projects (A greenfield project is a fist-time venture that you undertake in the trading, services or manufacturing sector)
If you want to apply as an enterprise, ensure that the controlling stake, which is at least 51%, is held by a woman or SC/ST entrepreneur
As a loan applicant you must not have any default to your name in any bank or financial organisation
How to apply for the Stand-Up India Scheme
Applying is simple and there are 3 main places to start at.
=> Online portal: The Stand-Up India Scheme offers you an online registration form to avail of the loan. The form will gather details about you and your business venture and will assess whether you qualify. If you do, you can go ahead and apply. If not, you are deemed to be a trainee borrower and have to train at a SIDBI/NABARD centre. Once you're trained adequately, you can apply again.
=> Bank branch: Simply visit the desired scheduled commercial bank you want to get the loan from to apply. All scheduled commercial banks are part of the Stand Up India Scheme.
=> Lead district manager: Alternatively, initiate the application process by contacting your lead district manager directly. You can do so by viewing the lead district manager list provided on the Stand-Up India Scheme website. The list contains details like state, agency name, e-mail address and physical address.
If your greenfield project qualifies for the Stand-Up India Scheme, waste no more time in translating your brilliant idea to a fully functional supply chain. Alternatively, if you wish to access funds speedily, rely on business loan.
Here, you can get up to Rs.30 lakh to finance your business venture with approval in just 24 hours. You don't have to submit collateral and you can repay it over a few years, making this loan ideal for new entrepreneurs.